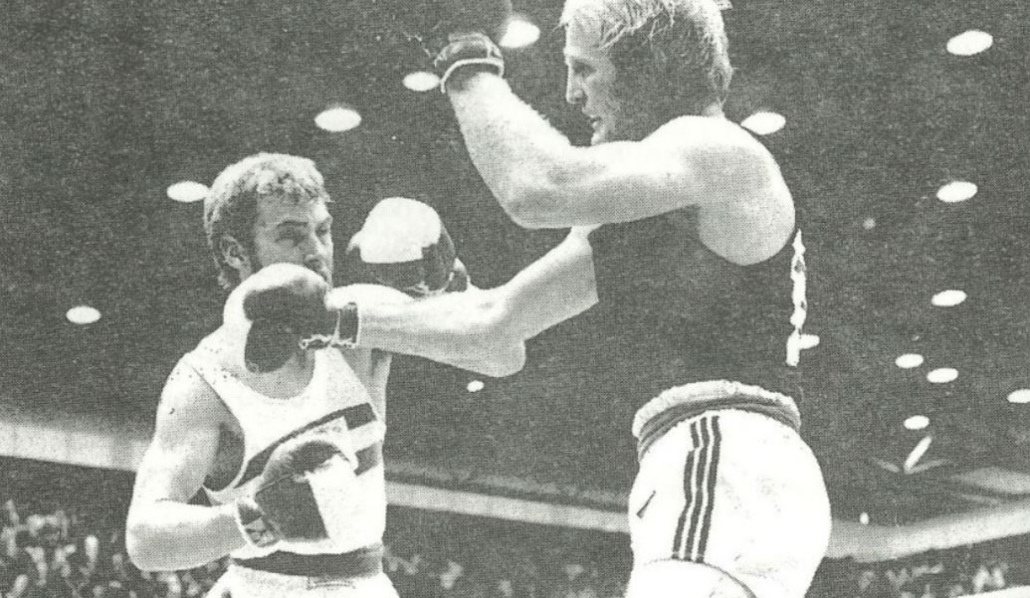 Sad passing of Alan Minter
September 12, 2020 | by Matt Halfpenny
England Boxing has been sad to learn of the death of 1972 Olympic bronze medalist Alan Minter at the age of 69.
He finished on the podium at the Munich games in the light-middleweight category.
Minter was an ABA champion in 1971 for Crawley ABC before going on to be a world professional champion, claiming the undisputed world middleweight title against Italian Vito Antuofermo in Las Vegas in 1980.
He later lost the title to Marvin Hagler and retired in 1981, but had always stayed in touch with boxing and the Crawley club in particularly where his brother Mickey and other family members have also boxed.
Minter had been acting Honorary President of the club at the time of his death which followed a battle with cancer.
Paddy Harmey, a long-standing coach at Crawley said: "What Alan achieved was incredible and he has always been a superb role model for all the boxers at our club.
"We have a picture of him on our wall and it is a reminder to all the youngsters what can be achieved.
"He has always made himself available to come to our shows and hand out trophies and was always prepared to put an arm round the shoulder of our boxers if they felt they had been hard done to with a decision.
"He got the nickname 'Boom, Boom' because he was loud when he threw his punches, which didn't always endear his with the referees of the time.
"His first England international call-up saw him called in at the last minute after someone else dropped out where he boxed the Irishman Willie Cullen, who was European champion at the time – and won.
"I don't think there was any doubt right from the start that he was a first-class performer – and it showed with the great career he went on to have."
England Boxing sends its deepest sympathies to family and friends at this sad time.