Olympics day nine: McCormack and Whittaker into finals as Clarke guarantees bronze
August 1, 2021 | by Matt Halfpenny
A Super Sunday for GB boxers on day nine in Tokyo means that they now have guaranteed at least two Olympic silver and three bronze medals.
Pat McCormack will contest Tuesday's Welterweight (Under 69kg) final after his Irish opponent, Aidan Walsh, was forced to pull out through injury.
The Birtley boxer will go for gold at approximately 7pm (11am UK time) and will take on either familiar foe Andrei Zamkovoi of the ROC or Cuban Roniel Iglesias.
He will be joined at the final stage by Firewalker's Ben Whittaker, who secured a 4-1 semi-final victory at light heavyweight (Under 81kg) over the ROC's Imam Khataev.
Knowing his opponent was a powerful puncher and dangerous on the inside, the West Midlander attempted to keep the Russian at distance.
And with a place in the final on the line, Whittaker strong jab and defensive skills worked to his advantage to help him secure both the final three minutes and the overall contest by a 4-1 scoreline.
"I've had so much social media saying 'the Russian lad will knock you out," said Whittaker. "Nobody was beating me today and we don't stop here. I think I put on a masterclass and on to the next one."
He will now take on either Loren Alfonso Dominguez of Azerbaijan or Arlen Lopez of Cuba on Wednesday at 3.30pm (7.30am UK time).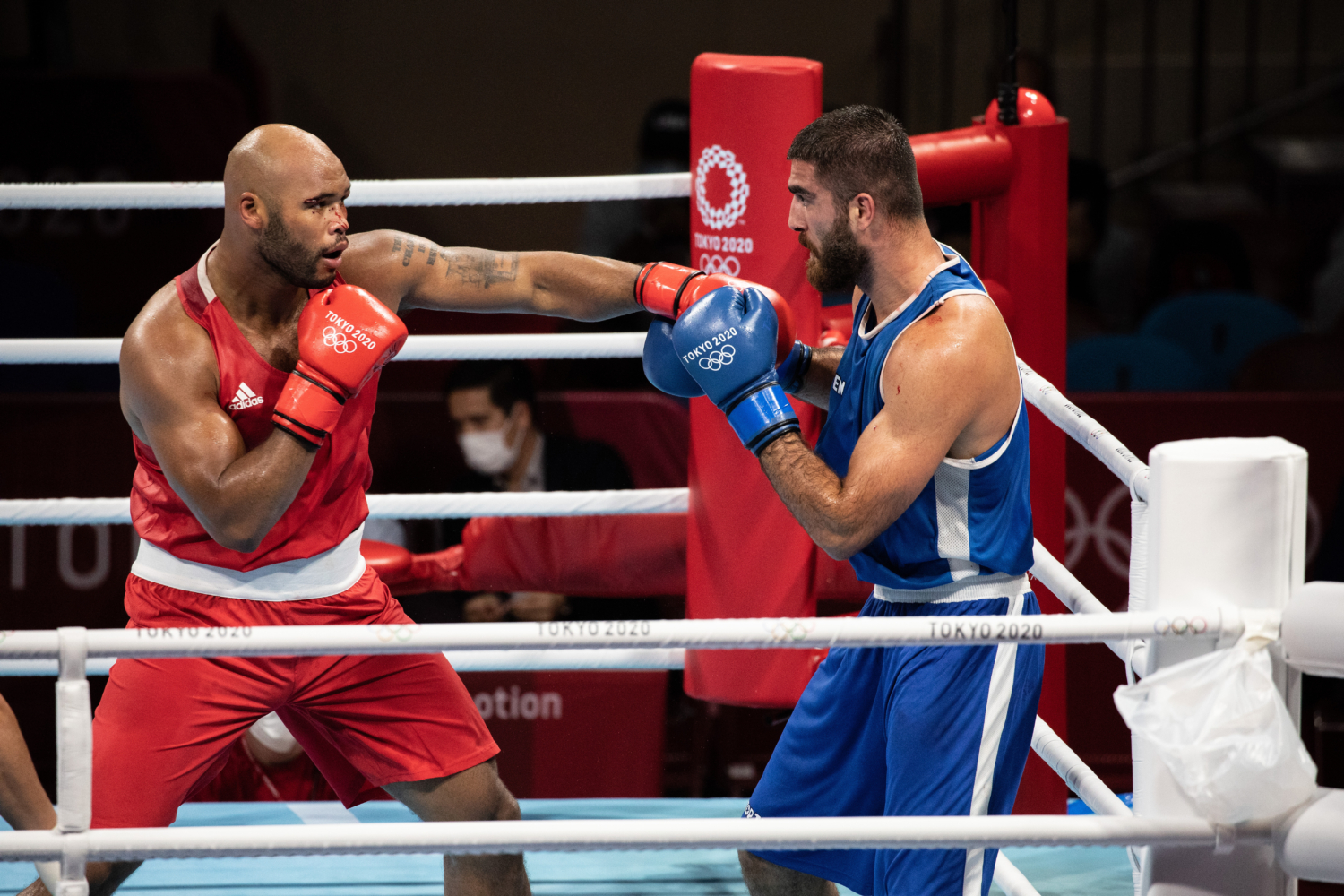 Team captain Frazer Clarke secured GB's third win of the day to secure at least a bronze medal after French opponent Mourad Aliev was disqualified.
The Burton super heavyweight (Over 91kg) boxer went into the quarter-final bout looking to avenge his European Qualifying Tournament defeat to the same opponent.
His quest was not helped as he dropped the opening round of a physical bout by a 3-2 margin.
But controversy reigned towards the end of the second round when, after being warned previously, Aliev was disqualified for repeated use of the head, which left Clarke with two cuts.
While the decision left Aliev protesting, a delighted Clarke is looking forward to his semi-final and said: "I'm an Olympic medallist. These are little cuts. This is my job and what I do. I'm a tough man, a proud man. It will take more than a little cut to stop me."
He will now next face Bakhodir Jalolov of Uzbekistan on Wednesday at 3pm (7am).
Images by Sam Mellish/Team GB