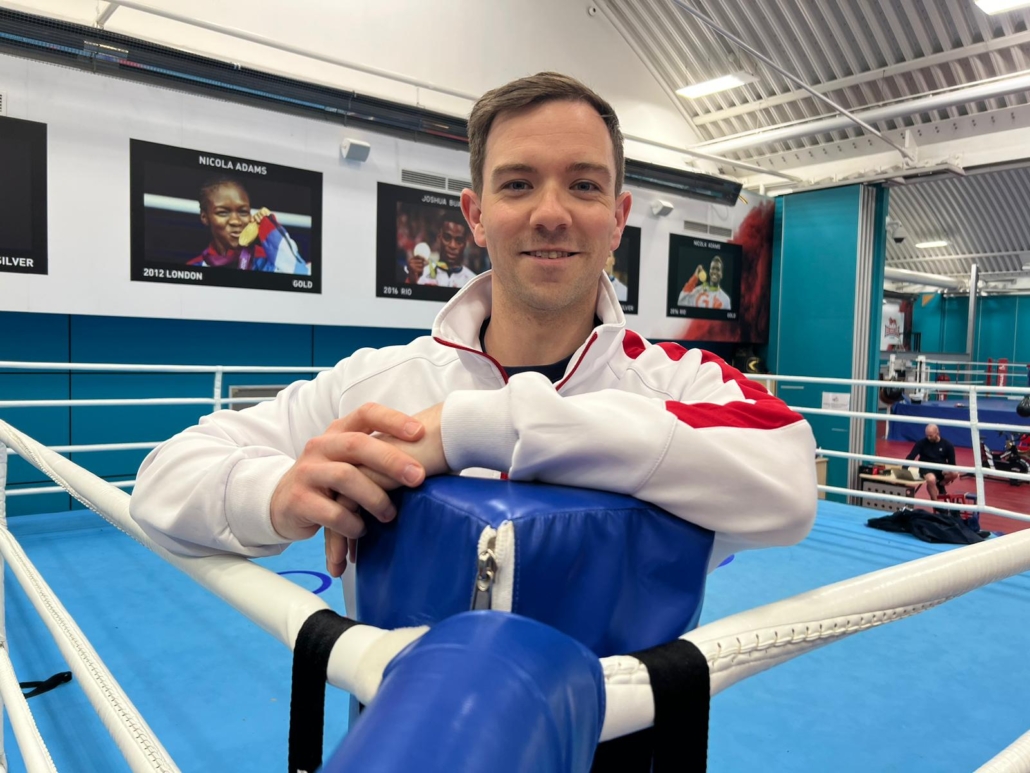 Mitchell to head up Performance Pathway's sports science arm
April 6, 2023 | by Matt Halfpenny
England Boxing's Performance Pathway has strengthened its team with the addition of Jamie Mitchell as Head of Sports Science in a consultancy capacity.
He will oversee a team of experts who will deliver a range of out-of-the-ring services that will aim to improve the performances of pathway boxers, including physiotherapy, psychology, performance analysis, nutrition and strength & conditioning.
The initial focus will be on helping those who join the newly-formed Senior Performance Pathway, which will come into existence in June, along with Youth age group boxers.
However, the long-term vision is to provide some support to boxers across the England Performance Pathway by introducing younger boxers to the processes they will encounter if they move onto the England or GB Senior programmes.
"My role with GB Boxing is quite broad, working within the multi-disciplinary team has given me an appreciation of all the elements of sports science that are needed in boxing," said Mitchell.
"When (Head of Performance) Chris Connelly looked into launching the England Senior Performance Programme and wanted sports science to be a part of it, he soon realised that he wanted a more formalised approach, rather than bits and pieces here and there, to help bring continuity.
"It is quite a big piece of work and that is why he has asked me to help with it, recruiting and developing a sports science team that can build relationships with each other, the boxers and the coaches and take an integrated and collaborative approach."
Mitchell brings a wealth of experience, having worked for GB Boxing for the past five years a physiologist, which he will continue alongside his new role.
He was part of the backroom team for the boxing squad that won six medals at the Tokyo 2020 Olympics, which he describes as the pick of his memories in the sport so far.
The graduate in Sport and Exercise Science from the University of Bath hopes he can help 'make a little bit of a difference' with England's boxers too.
Mitchell added: "While the Senior Programme will get the most support, we want those further down the pathway in terms of age to have a better understanding of the potential value of sports science before they get to that level.
"Ideally when they get to the Seniors, whether with England or GB, the boxers will have the knowledge to get the best use out of sports science and know what it can do specifically for them.
"If a boxer is exposed to it from the age of 14 onwards, even if it just from an education point of view, then they should be better equipped to take full advantage of the services they can access when they are older.
"I think it's really exciting for England to be able to bring this in, and a real opportunity for those boxers who have never had access to it before."
The full launch of the England Senior Performance Programme follows on from a successful pilot programme that ran in the early part of this year and saw the boxers involved train and compete in Germany.
The sports science delivery is intended to be fully up to speed by the time those boxers have been selected following May and June assessments, though some aspects have begun to be delivered already.
"We have already recruited a nutritionist and are in the process of recruiting an S&C coach, while we are assembling a pool of physios who will work with the boxers," said Mitchell.
"The Performance analysis support will give our boxers the opportunity to objectively review themselves and their opponents from a technical and tactical point of view. We're aiming to recruit a psychologist to help empower the coaches to support their delivery of psychological preparation of the boxers.
"The physios and the nutritionist have already worked with the Youth squad prior to them going to Ireland and things will really step up once the Senior programme has been launched in June.
"England Boxing already has a proven track record of success, we're hoping that by adding structured sports science support, we can continue to raise the level of support provided to the whole performance pathway and contribute to further success in years to come."