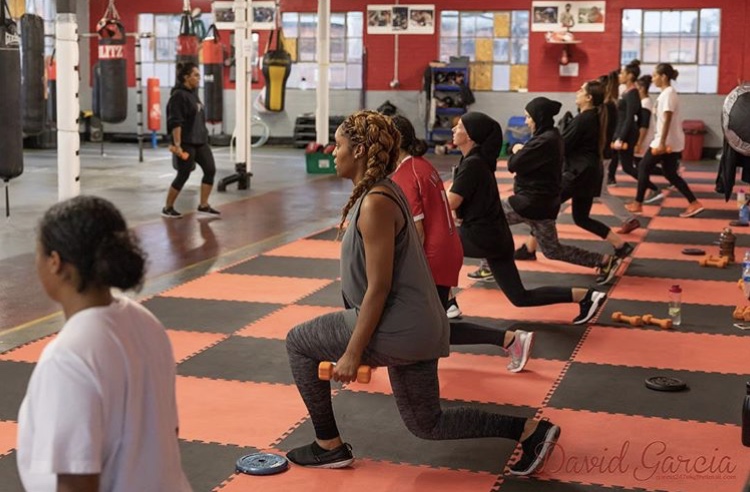 Knockout £1,000 donation for Leicester-based boxing club
February 25, 2019 | by Matt Halfpenny
Leicester's Atlas Community Amateur Boxing Club has received a knockout donation of £1,000 to help them deliver a much-needed community project.
The East Midlands club received the sum from Persimmon Homes North Midlands as part of the builder's Community Champions scheme.
The club is run by a group of England Boxing-qualified and registered coaches, and they will use the money to purchase new kit and equipment.
They have been working alongside New Futures, a charity organisation that supports the health and welfare of women who have experienced violence in the past, including harassment, robbery and physical assault.
Aysha Limbada, from the club, said: "We are very grateful for this funding, which will ensure our members have enough equipment to continue their training.
"We have worked in partnership with New Futures to create a class that promotes self-defense, helping to build confidence amongst these individuals.
"It is important to bring these women together, helping to reduce isolation, build physical and mental strength and give them fighting spirit to enable them to deal with any of life's more challenging situations."
The group applied for funding via the Persimmon Homes Community Champions initiative. It is a national programme where charities and groups can apply for funding up to the value of £1,000 to match money they have already raised themselves.
Nadine O'Dowd, Sales Director for the homebuilder, said: "We're delighted to be able to support this group.
"Our Community Champions scheme is a way of supporting worthy causes in the areas we build.
"It's great to see this funding going to a sporting cause.  Sport in general is extremely important and being able to support Atlas Community Amateur Boxing Club, which actively engages and promotes inclusive pathways for self-development and health, is really rewarding for us."