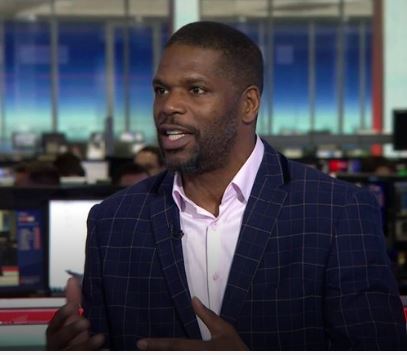 Former world title challenger explains importance of boxing in preventing knife crime
February 25, 2019 | by Matt Halfpenny
Former world title challenger Mark Prince has appeared on national TV to explain how he uses boxing to spread a strong anti-knife crime message.
The OBE recipient set up the 'Kiyan Prince Foundation' in memory of his late son, who was murdered at the age of 15 in 2006, and he uses motivational speaking and boxing training to engage young people about knife and gang crime.
Appearing on Sky Sports, he said: "Boxing is more relevant than it's ever been. I've been crying out the same story for a long time, but not been heard. We need people at the front line, that the young people understand, who they can engage with, who can make change.
"When I'm talking to young people, I want to let them know what a waste of your life it is to follow the lies of the street, who are saying that you have an option of picking up a knife to deal with your conflict, when you know yourself, one day you're going to have children."
"When you're teaching them the skills of boxing, all of this includes discipline. To be able to gauge how boxing relates to life itself. Challenges, difficulties, how do I overcome this? Boxing can demonstrate adversity in its difficulty and you have to find ways to continue going, when you're hurting from the press-ups, when you're hurting from running, hitting the bag."
You can see Mark's appearance on Sky here.