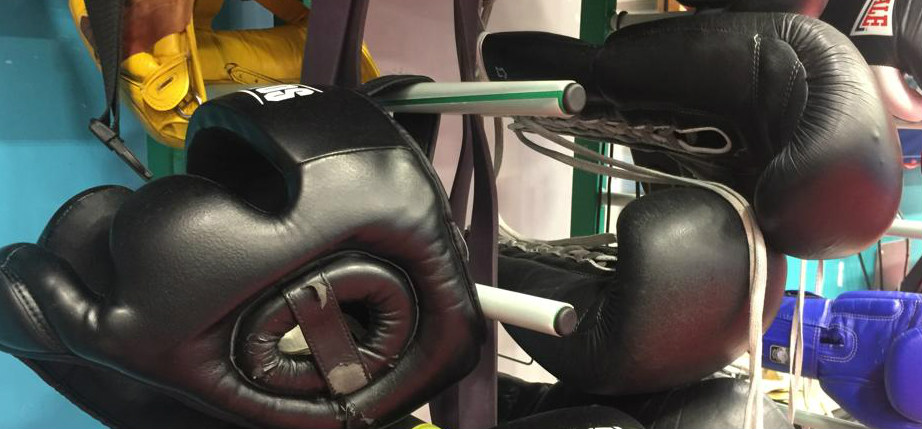 Rules, Policies and Process update
July 11, 2019 | by Lynette Mayo
After a number of queries from clubs we wanted to update and clarify the following:
England Boxing Rule Book
Club Membership Policy
Individual Membership Policy
Updated Event Permit Policy
Details on coaching courses and refresher courses
England Boxing Rule Book
Please see the link to the latest version of the England Boxing Rule Book
The England Boxing Rulebook, updated for 2019, is a comprehensive guide to competitive amateur boxing in this country for clubs governed by England Boxing.
Club Membership and Individual Membership Policies
Please see the link to the Club and Individual membership policies: https://www.englandboxing.org/members/membership-policy-faqs/
Following recent experiences by the Regions and England Boxing on approving applications from prospective members and disputes between Clubs, England Boxing has pulled together the Membership Rules into one centralised document. The aim of the Membership Rules, is that for those joining or already in membership they can now easily understand the rules, requirements and obligations in order to deliver boxing to the membership in the best possible way. Much of this reflects current practice/ regulations and has involved consultation and feedback from the Regional representatives.
This should also help ensure that the rules can now be administered, especially for new clubs, in a clear and transparent way and be able to follow due process. It also explains what to do in the event of dispute and how any issues can be reviewed.
Updated Event Permit Policy
Please see the link to the updated Event Permit Policy 
Please see the link to the England Boxing Tournament Forms where the Permit Application and Permit template can be found.
England Boxing has reviewed and amended the Event Permit form, which is to be used for all boxing events. The review has come about after feedback from the membership when some lost significant amounts of money at an independent tournament and following other incidents in recent months. Following legal advice it is important to ensure that those putting on shows, do so in a way that is safe not only for boxers, coaches, officials and members of the public also themselves. This is both from an operations and regulations perspective.
Coaching and Refresher Courses
Clarification regarding Level 2 qualifications
England Boxing would like to clarify that at present, there is no need for any Level 2 coach to renew or refresh their Level 2 qualification. All current Level 2 qualifications are valid, no matter when the course was taken. All Level 2 coaches registered on the Vault with a current DBS clearance and up-to-date First Aid and Safeguarding are able to be fully active in the coming season.
However, boxing is a risk-to-life sport. It is therefore essential for the safety of our boxers that Level 2 coaches – who are responsible for sparring and for opening and running our clubs – benefit from continuing professional development and refreshers on any changes to rules, policies and processes.
In light of this, and the recent introduction of the new England Boxing Level 2 course, the Coaching Subcommittee are reviewing the need for a Level 2 refresher course. The membership will be fully informed in advance of the introduction of any such course.
Please see below a copy of the communication which was sent to active clubs in February outlining the current England Boxing Coaching Courses available;
As detailed in the previous update on England Boxing Coaching Courses, we are writing to provide further information on the progress of the coach education restructuring, and the courses that will soon become available.
Over the last 12 months England Boxing, with support from Sport England, has invested heavily, in time, resource and finance to ensure that we upskill and provide a comprehensive set of linked coaching courses, that in turn will benefit the boxers in terms performance, safety and enjoyment.
The Level 1 Coaching Course and the efforts of our dedicated Coach Educators, together with those who have participated, have ensured that we have a renewed coaching education process that is fit for purpose at this first stage. As the England Boxing Level 2 Courses are rolled out, we anticipate a similar level of success and remain determined to ensure continued development.
We are also re-establishing the Level 1 refresher course to guarantee those delivering the coaching continue to do so in a safe and up-to-date manner.
Details of the courses are below. You will notice, as from 1 June 2019 there is a slight change in the prices to reflect increasing costs. It is however the first increase for 3 years at Level 1. For the avoidance of doubt, and as previously detailed, the financial distributions for these additional courses will be the same as the Level 1 process.
With rollout of the Level 2 course about to start, our attention will now focus on the restructuring of the Level 3 course and we anticipate this being launched in the coming months. We will then have an integrated coach education programme and development pathway.
May we take this opportunity to thank all those who have provided input, support and time into the restructuring and development of these courses and we look forward to seeing the benefits they will bring.
Should there be any queries, then please do not hesitate to contact England Boxing.
Level 1 Coaching Course
Four Day Training Course Ongoing Assessment (From June 1st – £140).
Implementation: 1st June 2019
The review of the Level 1 Coaching Course has now been completed and the second wave of Level 1 Coach Educators have now qualified.
The educators who will deliver the courses have completed their mandatory training (Coach Educator and Continuous Professional Development Training Course) in preparation to satisfy the increasing demand for the Level 1 Courses. The new course content has now been implemented into the programme
Level 1 Coaching Refresher Training
One day Training Course £50 (Post 1 June 2020 – £75)
Implementation: From 1 April 2019
The longstanding and mandatory requirement that all England Boxing Level 1 Coaches are to undertake Level 1 Coach Refresher Training, every 3 years, has been inconsistently applied in recent years.
Given the safety of the boxers is the first requirement of the sport, England Boxing and the membership, are required to address this shortfall and provide an opportunity for coaches to attend a refresher course so that the coaching remains safe and up to date. Therefore, to ensure we all meet this requirement, all Level 1 Coaches, that attended their course prior 1 June 2016 and apply for their lanyard from June 2019, will be required to attend and pass the 1-day refresher course during the 2019-2020 season. Unfortunately, those who fail to comply with this requirement, during this timeframe, will be unable to register the following season. From the 2019-2020 season onward, all coaches whose qualification becomes spent (over 3 years since their course) will be mandated to undertake the refresher training prior applying for their lanyard.
Whilst not mandatory, it is strongly advised that coaches that have not completed a Level 1 Course in over 3 years, and wish to attend a Level 2 Course, attend Level 1 Refresher Training prior applying for the Level 2 Course.
The objectives of this training courses are to ensure the continued development of our Level 1 coaches. To encourage maximum engagement, course costs have been set as low as practically possible at £50 per person, (£75 post June 2020). The qualification will last 3 years.
Level 2 Coaching Course
Three Day Training Course plus 1 Day Assessment – £160 per person.
Implementation: From 1 Apr 2019
Following a considerable amount of hard work, from a variety of individuals and specialist organisations, it is with great pleasure that we can confirm that as of 1 April 2019, the England Boxing Level 2 Coaching Course will be relaunched.
This will be delivered by the recently selected and trained Level 2 Coach Tutors.
The administration and organisation of these courses will be provided by England Boxing, in a similar way to the Level 1 processes. However, as this qualification owns the authorisation of risk, in a risk-to-life sport, each course will be delivered and assessed by 2 separate and suitably qualified educators/assessors; hence, the slight increase in course costs. This training and qualification will also only be available to members of England Boxing.
England Boxing trust the above information is all clear. Should you have any queries please contact the England Boxing Membership Services team at enquiries@englandboxing.org