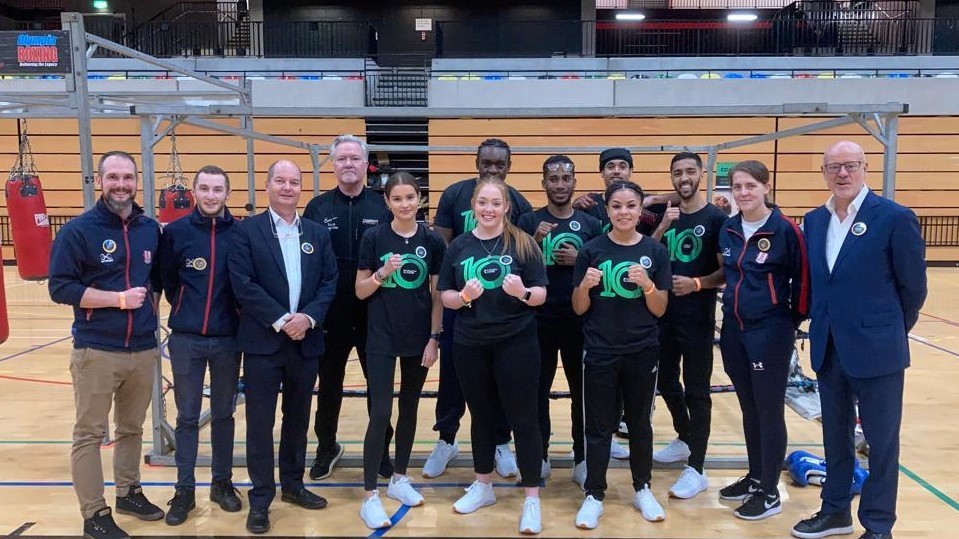 England Boxing Nominated at UK Coaching Awards
October 27, 2023 | by Nabillah Akhtar
England Boxing has received two nominations at the upcoming UK Coaching Awards which are set to take place on December 5th in Leeds.
The Community Boxing Apprenticeship Programme is in contention for the 'Inclusive Coaching' award whilst, Gabrielle Reid has been shortlisted for the 'Young Coach of the Year' award.
This is the second year of the Apprenticeship Programme in partnership with Coach Core and its aim is to upskill young people (aged between 16-25) from all over the country during a fifteen month period.
The first initiative involved ten youngsters whilst the 2023 cohort has offered a further three roles – one of which includes a coveted position based at England Boxing's head office in the English Institute of Sport in Sheffield.
Gabrielle Reid, first joined the organisation under the inaugural group of Community Boxing Apprentices and is now a dedicated boxing coach known for her unwavering commitment to inclusivity.
She regularly designs and modifies activities to make sure that participants with diverse needs can engage and work towards their goals. Gabrielle actively seeks input to steer the development of future sessions and enhance her support for those involved.
In her first year as a coach, she has made a remarkable impact by creating a lively and empowering atmosphere that encourages positivity, self-esteem, and satisfaction among the attending children and young adults.
Not only has she been significant in introducing boxing to individuals with limited prior opportunities, but she also establishes a secure and uplifting setting for them to play and explore.
Upon hearing the news, she said: "It's a great award to be nominated for and I'm sure there's a lot of other good coaches that have been nominated too. It's a privilege to be recognised for the work I do and I'm really appreciative and grateful."
The UK Coaching Awards is a national celebration event, seen as the most prestigious in the coaching community. It was initially created to celebrate the amazing contributions coaches make both physically and mentally.
The awards highlight the great work that the UK's coaching workforce does and their impact at every level of sport and physical activity.