England Boxing coaches shortlisted for UK Coaching Awards
October 28, 2021 | by Matt Halfpenny
Two coaches at England Boxing-affiliated clubs have been shortlisted for UK Coaching Awards.
Joe Lockley (pictured above), of Shropshire club Bright Star Boxing Academy, has been shortlisted in the Changing Lives Award category.
East Hull ABC's Sean Ross (pictured below), meanwhile, has been shortlisted in the Community Coach of the Year – Children and Young People category.
Both are one of three shortlisted in their respective categories and will find out if they win outright at a ceremony in Leeds on 7th December.
They have been chosen from hundreds of nominations around the country by an independent judging panel.
Full citations as to why the duo have been shortlisted will be released in due course, but this year extra emphasis was placed not only on delivering exceptional technical coaching but stepping up to support participants mentally and emotionally during the transition out of the Coronavirus Pandemic.
The UK Coaching Awards is regarded as one of the most prestigious within the coaching community and recognises the remarkable contribution coaches make in transforming lives in communities nationwide.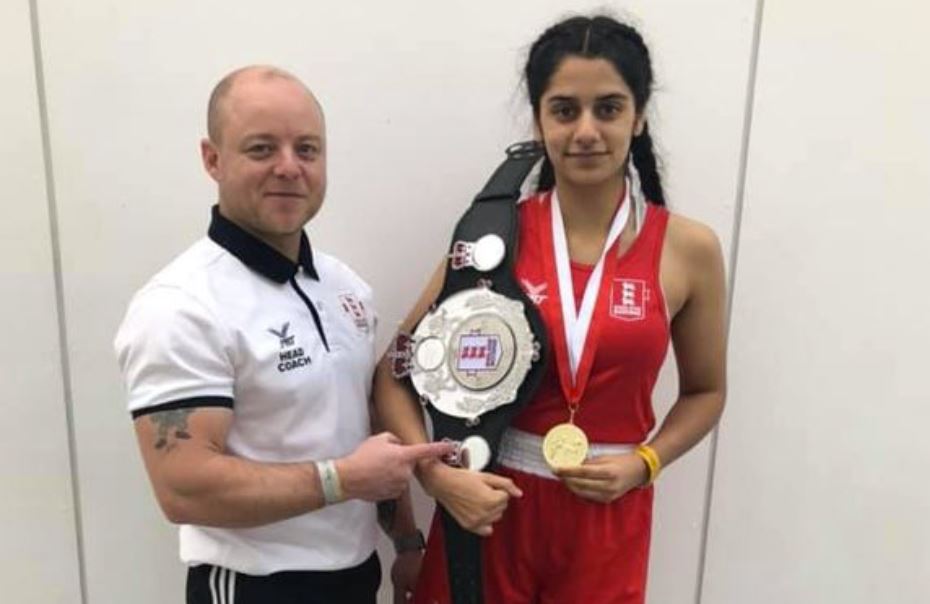 UK Coaching's CEO Mark Gannon said: "This year the bar has been raised once again, and whilst we are fully aware of the power of coaching across the UK, our brilliant coaching workforce continues to surprise us and push the boundaries to support people and their communities.
"The complications and anxieties caused by the pandemic have affected so many, but coaches have been there every step of the way ready and willing to adapt – not just persevering but excelling.
"Nearly three million people regularly coach across the UK and joining us in December will be the very best of what is a remarkable workforce, who have responded to the call of a nation who for so long were deprived of 'normal' physical activity and sport.
"Thank you to all our coaches across the UK, and to our finalists. We are all looking forward to celebrating your achievements in December."
Register interest in tickets and tables for the awards evening by e-mailing the UK Coaching Events team at events@ukcoaching.org and see more details at www.ukcoaching.org/UKCoachingAwards
Full UK Coaching Awards shortlist
Changing Lives Award
Andrew Joyce (water sports – Dorset)
Joe Lockley (boxing – Telford)
Rhona Wilson (multi-sport – Cowdenbeath)
Community Coach of the Year – Children and Young People
Marc Tamlyn (archery – Didcot)
Marcus Cabeca (martial arts – Kingston)
Sean Ross (boxing – Hull)
Community Coach of the Year – Adults 
Alice Tribedi (multi-sport – Ruislip)
Tania Skerritt (multi-sport – Warwickshire)
Yvonne Bignall (Nordic Walking and multi-sport – Radstock, Somerset)
High Performance Coach of the Year
Craig Morris (canoe slalom – Sawbridgeworth, Hertfordshire)
Richard Morris (para-badminton – Sheffield)
Scott Hann MBE (gymnastics – Essex)
Talent Development Coach of the Year 
Josh Atkins (swimming – High Wycombe)
Julie Maiden (netball – Milton Keynes)
Matthew Puddy (swimming – Bristol)
Young Coach of the Year
Hannah Campbell (triathlon & swimming – Edinburgh)
Kieran Trimmer (swimming – High Wycombe)
Tor Freeman (basketball – Bedfordshire)
Coach Developer of the Year
Andi Revell (gymnastics – Sunderland)
Andrew Noble (multi-sport – Sheffield)
Wasim Collins (multi-sport – Newcastle)
Coaching for an Active Life Award
Access Sport's Wingz Disability Inclusion Project
Our Parks
Transforming Coaching Award
Boing Kids
Coach Core Foundation
Our Parks