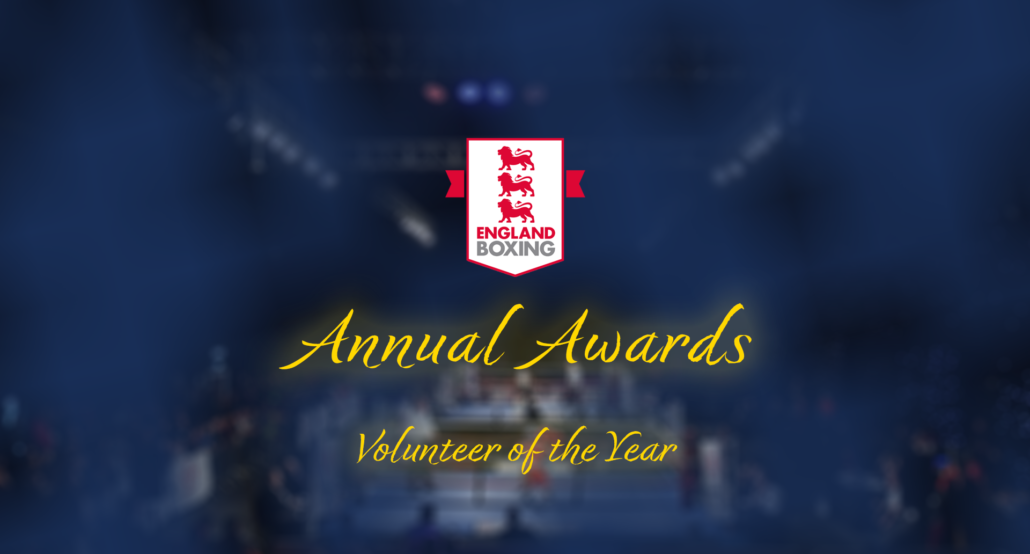 England Boxing Annual Awards 2023 – Volunteer of the Year
July 12, 2023 | by Chris Boyd
In the lead-up to the inaugural England Boxing Annual Awards 2023, set to take place at the Royal Victoria Hotel in Sheffield on Thursday 13th July, we will be shining a spotlight on the nominees from each of the 10 categories.
This piece will highlight the excellent work done by the three nominees for the Volunteer of the Year category.
(Nominees will be addressed in forename alphabetical order).
Chris Slatcher – City of Leicester Lightning
Without volunteers, amateur boxing as it is now would not be possible.
Chris Slatcher of the City of Leicester Lightning is the first of three nominees who have that transformative effect on their club, local community, and amateur boxing through the power of volunteering.
Chris began his own boxing club, the success of which saw him soon outgrow his venue leading him to partner with the City of the Leicester Lightning.
His impact has been transformative, guiding five boxers to England Boxing National Championships success but it's of no surprise given his own boxing success.
Chris has been involved in boxing since he was just nine years old. He was the first to represent England on behalf of his local club Phoenix Amateur Boxing Club, and he continued to box until he was 19.
It was then, in his own words, Chris fell out of love with boxing through frustrations at decisions not going in his favour.
Following a short hiatus, Chris began volunteering at multiple boxing clubs discovering a love for giving back and dedicating his spare time to the benefit of others.
He hasn't looked back since and the success of beginning his own club is the manifestation of how transformative his volunteering has been, as one club member puts it:
"He volunteers seven days a week, evening cutting his holidays short for Championships.
"He believes in young people and he constantly offers support and guidance to them.
"If you speak to anyone involved in boxing, they know who Chris Slatcher is and they speak so highly of him."
Julie Lockley – Bright Star Boxing Academy
As one nomination puts it: "Julie is far more than just the receptionist at Bright Star."
While it's true that Julie provides the best atmosphere in the reception area, ensuring everyone feels welcome, she goes above and beyond to help develop the club in the local community.
Julie's contribution has supported Bright Star in tripling its numbers, helping work with over 1000 young people who are referred to the club.
400 of those are current members of the club – and Julie has learned the names of each and every one of them.
She has gone through advanced training to learn how to appropriately communicate with young people while offering her support to parents and carers who are struggling with their mental health and helping refer them to local agencies for further support.
Julie is constantly on the go at Bright Star and her caring nature has become synonymous with the club – a lot of the young people who she looks after refer to her as their Bright Star Mum.
One member said: "Julie makes me feel like I have a family right here.
"I feel like I can talk to her about anything."
Sean Bush – Downend Boxing Club
Sean Bush grew up in boxing clubs through his Father Les, who was part of the team responsible for the formation of Bristol and District ABC, Bristol Sporting Club and Longwell Green ABC.
The family's love for boxing became instilled in Sean, yet he's never found himself officiating or coaching at the local gym.
Instead, Sean used his business connections to promote and support countless shows and events in his local region, while helping bankroll entire tournaments and save boxing clubs which have been in dire financial straits on multiple occasions.
Despite a diagnosis of dementia, his fundraising habits haven't taken a hit. Weeks after learning of his diagnosis, Sean was out raising funds for the Bristol Box Cup giving a tongue-in-cheek comment, 'I better do this while I can still remember who you all are', with a big grin and a loud laugh.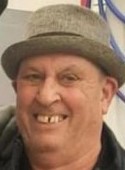 His contribution to the local community and amateur boxing through his fundraising and volunteering is immeasurable.
One member stated:
"Sean is the lifeblood of the sport in the region, he's the invisible force that we all rely on.
"His grandson Vinnie now continues the legacy as the fourth generation of the family to support boxing – their name is legendary is the West of England Boxing.
"Sean's bravery and humour in facing down his condition is outstanding and, when he can be seen making his way to the club on his mobility scooter, it personifies commitment and a love for the sport rarely seen in today's world."