DiSE programme hub spotlight: Spotlight, London
March 18, 2020 | by Matt Halfpenny
England Boxing's Diploma in Sporting Excellence (DiSE) programme is a two-year course which combines educational opportunities and high-performance boxing training, with students earning qualifications for their boxing development.
Here, in the third of six features, we take a look at the DiSE's hub in the capital, at Spotlight.
About DiSE's Spotlight, London hub
Spotlight is a slightly different programme to several other DiSE centres around the country as it is not a college, so the boxers do college work elsewhere and come into the gym two or three times a week, during the day or early evening, around their studies.
The gym sessions very much cater for the individual in a high-quality gym facility where the emphasis is on mainly one-on-one sessions. The focus is on teaching rather than heavy conditioning sessions at a low or moderate intensity, unless a higher intensity is specifically needed.
It is designed to fit with what the boxers are doing at their clubs and, in some cases, for the national team, as well as in their own time, and is set up to focus on technical and tactical pad work, as well as focused bag and shadow. Details and essentials are key, with coach and boxer discussing things before each session begins, depending on what is relevant and needed at that time.
Sparring sessions are sometimes arranged with other elite boxers – usually two or three times a year –when it is relevant to competition. At Spotlight, the bespoke programme is intended to enhance performance at the right time.
Talented boxers emerging from the capital
Since DiSE started in London as AASE, the venue can boast around 20 boxers who have been national champions, or England or Scotland representatives.
Some of the well-known DiSE alumni are Ted Cheeseman, Archie Sharp , Harvey Horn (pictured below), Omar Augustine, Lewis Southgate, Billy Beer, Dan Woledge, Isaac Chamberlain, Chris Bourke, Elliot Whale and Kallum and Joe Tindall (who represented Scotland on several occasions while on the course).
The hub has also had many student boxers go on to get great jobs in fitness and sport, plus there are many university graduates. Spotlight's boxer of the year in 2017 – Tommy Kay – is now an assistant producer on Sky Sports.
Harvey Horn won the national Elite title at this first attempt while still on DiSE – believed to be the only boxer while on the programme to win a senior belt – and was then a GB boxer several months later.
Chris Bourke and Dan Woledge also became GB boxers within a year of graduating, with the latter being the first boxer of the year in 2012.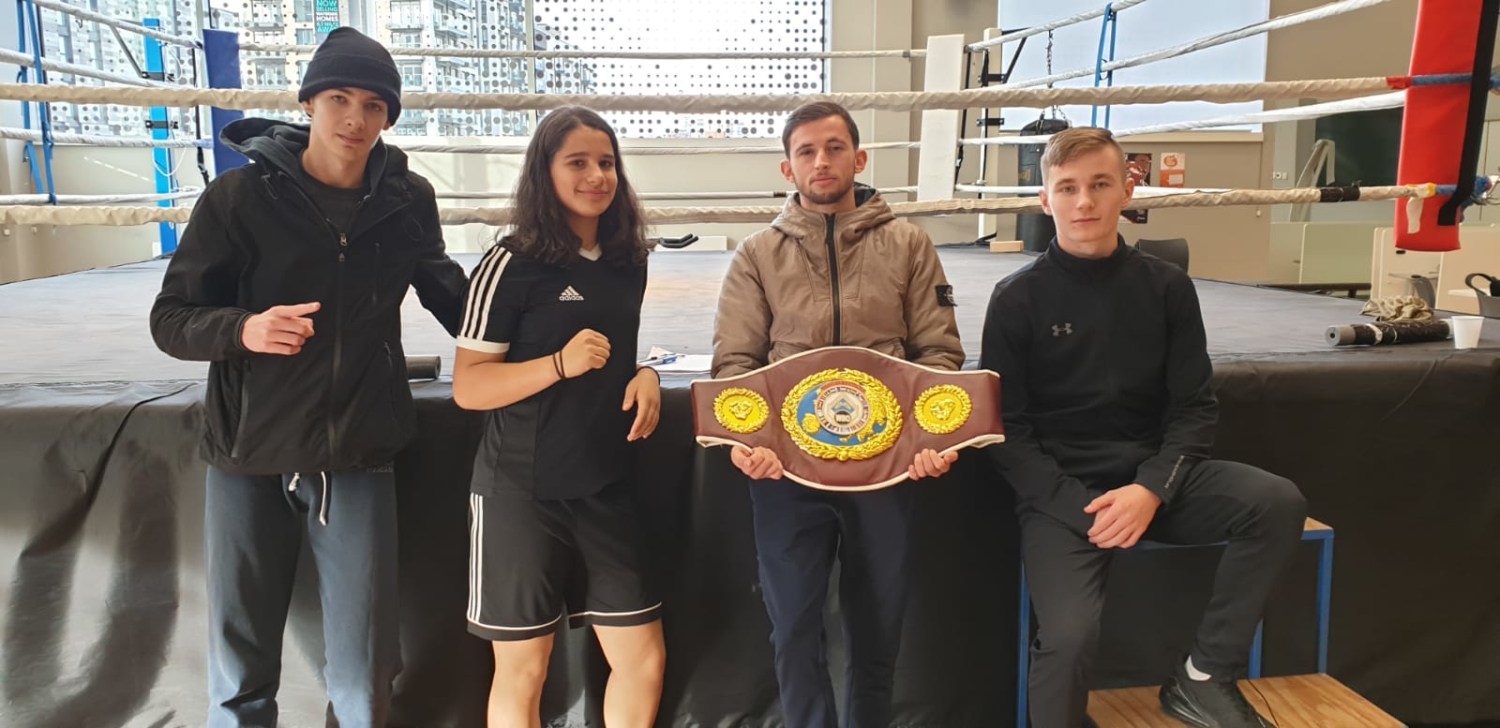 The current crop
Current DiSE programme members include England boxers are Billy Adams (Dagenham BC) who has won the NABGC title and England Boxing National Youth Championships 2020 since joining in September.
Others are Finley James (West Ham BC), who also triumphed at the Youths,  Ram Singh, (Repton BC) who is a four-time national finalist and current Youth Cadet champion, and Vivien Parsons (Afewee BC), current NABC champ and Youth finalist.
Spotlight, London Head Coach
Mark Collings started coaching for St George's BC in 1995 in East London and the coached at the Lion BC before setting up Limehouse Boxing Academy in 2015.
He has been an AASE/DiSE coach since its start in 2010 and was on the England Talent coaching team from 2013 to 2019. He is an AIBA 2 star coach and England Boxing level 3 coach.
He wrote a book on boxing 'The 100 greatest boxers of the century' and I was the chief consultant on ITV's documentary Muhammad Ali: Through the Eyes of the World.
He said: "DISE at Spotlight is a great opportunity for anyone who wants to progress during those hugely important development years from 16 to 18 years of age.
"It will give you an individualised programme, high-level training opportunities and one-on-one support in every aspect of the sport.
"The clear focus is to give each boxer extra guidance as they make their to the very top of the sport or onto a career pathway that will fit in with their ambitions."
Education alongside boxing
The education sessions are similar to the gym sessions in that they are set up to cater for the individual.
Small group sessions on nutrition, good practices in strength and conditioning, cardio advice sessions, guidance on rest and recuperation, how to organise a busy schedule and how to stay mentally healthy take place regularly.
Former AASE/DiSE students such as Harvey Horn and Chris Bourke have been invited to give advice on life on GB and in the pro ranks.
And 'What's on your Mind' sessions, where those on DiSE are encouraged to talk about any issues, are also staged. This relaxed dialogue with the boxers allows them to have time to talk honestly about any aspects of life that may be hindering performance.
Testimonials
"The England Boxing DISE programme is a great addition to the training programme of Vivien (Parsons, pictured above) and provides extra support which aids her overall development and performance." Bobby Miltiadous ( Head Coach, Afewee BC) 
"As an England boxer, the DiSE programme has helped me to excel technically as a boxer and it also further my develops my education." Billy Adams (Dagenham BC and England) 2020 56kg National youth champion. 
Find out more
If you are interesting in joining the DiSE programme in 2020, click here for more details and to access contacts.