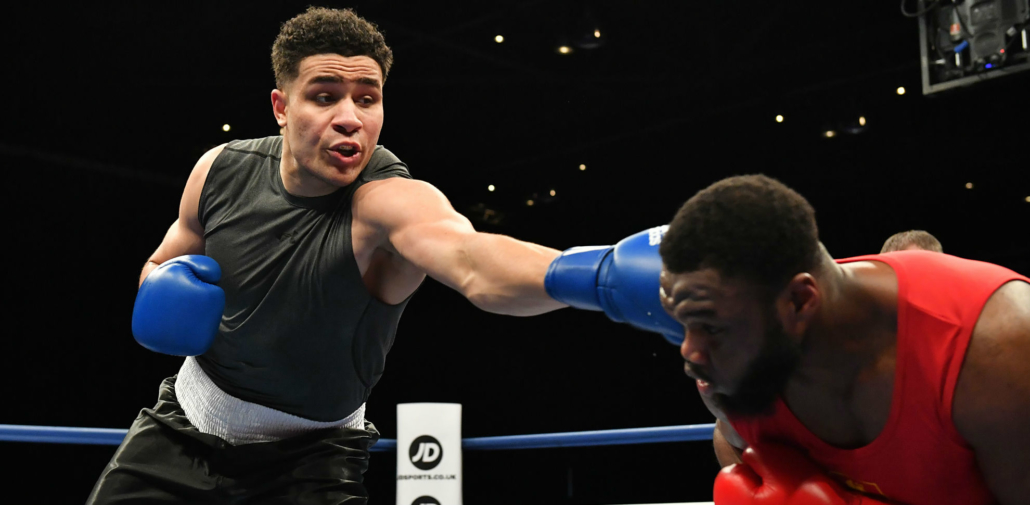 Delicious hungry to make 2024 Olympics tilt
July 25, 2019 | by Matt Halfpenny
Had things worked out differently, Delicious Orie might have been bidding to emulate Michael Jordan rather than Anthony Joshua. As a teenager, it was basketball courts, not boxing rings, that piqued his interest.
But less than four years after swapping hook shots for right hooks, the 22-year-old has made such impressive progress that he has now earned a spot on the GB programme, has dreams of appearing at the 2024 Paris Olympics and hopes, one day, to turn professional.
"I've always been quite athletic and sporting but, when I was 17, I was studying for my A levels and still playing basketball," explains Orie. "I'd wanted to play basketball at a high level from the age of about 10 or 11.
"I had secured a scholarship, along with one of my friends, to go to America and try to make it over there, but I knew it was going to be really hard to make it as a career.
"I decided instead to stay in the UK and concentrate on my studies any maybe give another sport a go if I could find something that suited me.
"I'd never really had the opportunity to do boxing before, but I decided to give it a go when I was 18 and I really enjoyed it.
"I did a lot of research before I started on past boxers and I felt it was something I could do well at, even though when I started I had very little idea of what it was all about."
It was at local club Wolverhampton ABC that Orie first cut his teeth and was given a grounding in the boxing basics.
He later moved to the Jewellery Quarter club in Birmingham when he started at Aston University to begin his degree in Economics and Management.
Orie remembers: "I didn't really know what to expect when I first walked into the gym, but they introduced me to the whole scene and how it works.
"I was at Wolverhampton for about four months and they taught me all the basics… I couldn't even throw a jab when I started!
"Part of the reason I then moved was starting at uni. Living on campus, the Jewellery Quarter gym was really close, plus I really liked the gym and how it was set up and felt it could really help me to progress.
"When I started out I was doing Rocky-style six mile runs, but now I've got a really good plan for the work I do, training in the morning and again at night.
"I get a good mix of fitness work, technical sessions, sparring and strength and conditioning work in my training with Mick (Maguire, coach) to help me prepare for my bouts."
Orie won the highest weight division, over 91kg, at the England Boxing National Amateur Championships in April, having done likewise at the England Boxing National Development Championships the previous October.
The orthodox stance boxer knows that clinching those two titles have been important steps on his way to putting himself on the radar of the GB selectors.
"In my view, knowing what I know now, it's crucial to get that good amateur grounding, no matter what you want to try and achieve in boxing," says Orie. "If I hadn't, I might have tried to go straight into professional boxing really quickly, which would have been a mistake.
"I've learned so much in a short time, have met some very good people and the longer I stay as a amateur, the more I will continue to learn.
"Winning the Developments was big for me because it showed that I had the potential and ability to compete at a good level. I've developed mentally as well as physically now and I'm better able to control my nerves.
"Manchester (The NACs) was great. It was a new experience for me because I'd never performed on such a stage before.
"Being able to share that stage with other boxers who are at the very top of their game was an exciting experience and it was great to be on the BBC and in the media too, such as in Boxing News. Again, it felt like the hard work was worth it."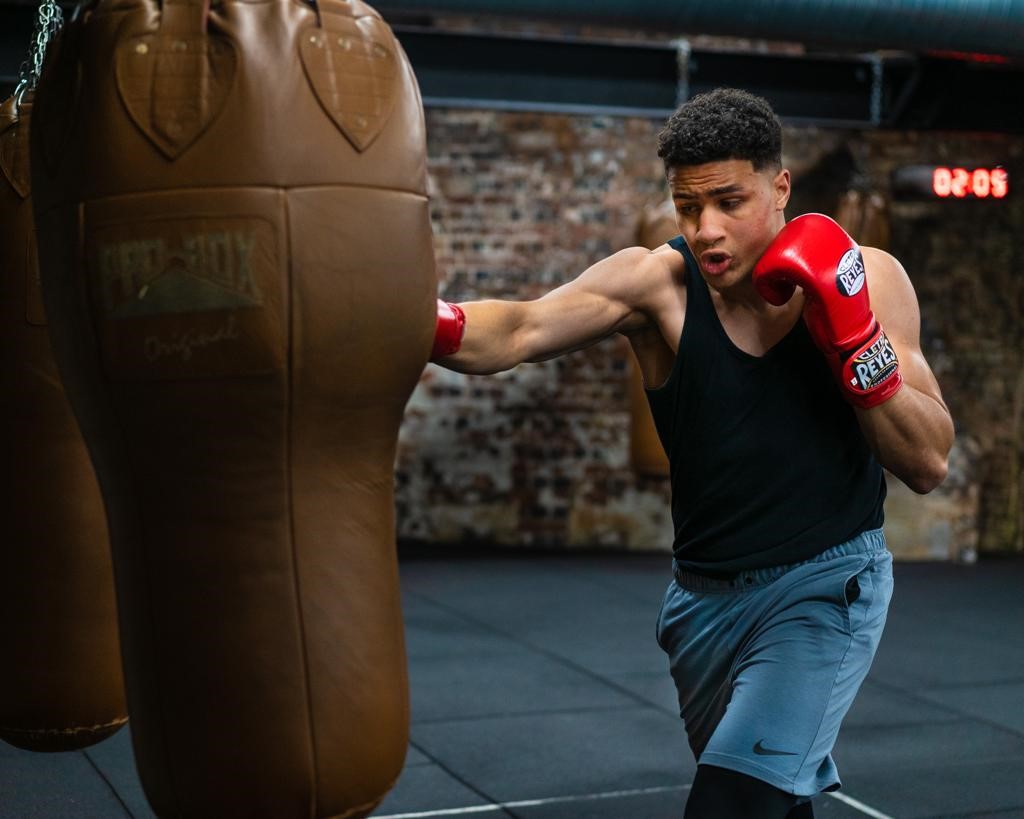 Earlier this month, former Dale Youth boxer Daniel Dubois – an England Boxing National Youth Championships winner in 2015 – became British Heavyweight professional champion after victory over Nathan Gorman.
Orie says his rise through the amateur system, along with the likes of Joshua, Tyson Fury, Joe Joyce and Joshua Buatsi, among others, has helped inspire him as he makes his own way.
He insists: "Daniel is such an inspiration – he's one of the people I looked at when I started out. It's amazing to see what he and others have achieved with the help of a good amateur grounding.
"He shows that with his technique, where he uses his jab well and is in and out, and what he is starting to achieve shows what it's possible to do during your career."
Orie discovered his elevation onto the GB programme in mid-May and feels it is a reward for the 'dedication and consistency' he has shown.
He is now looking to establish himself at the higher level and put himself in the frame for an Olympic spot in five years' time.
"Some people want to turn pro quite quickly, but I can see myself being an amateur that long (in 2024) as I still have a lot to learn to home my skills," he says.
"Life circumstances dictate that you can never say never, but at the moment I'm sticking as an amateur and Paris is a real target for me."