Clubs urged 'not to miss out' on second wave of funding
November 28, 2020 | by Matt Halfpenny
Clubs who got a Local Restrictions Support Grant (LRSG) during the first lockdown can successfully apply again, as Heart of England Community Boxing Club Head Coach Nick Griffin explains.
It's been a tough year for England Boxing clubs from a funding point of view because of government-enforced Coronavirus lockdown closures, hitting income from subs and a lack of events meaning planned boxing shows have been cancelled.
But, as the end of the second lockdown launches near, help for many is at hand – just like during the first summer lockdown.
Hinckley's Heart of England Community Boxing Club (pictured) was one of a host of sports clubs who, operating out a venue that had a rateable value of up to £15,000, were able to claim £10,000 when clubs were forced to close their doors because of government Coronavirus rules between the end of March and the middle of July.
This current lockdown has been no different, with the Leicestershire club applying to its local authority for £1,335 to cover the 28-day enforced closure.
Griffin is urging other clubs up and down the country not to miss out and make sure they access what is available to them.
He said: "Providing you pay business rates then you are eligible and getting a grant for your club is something you are almost certain to get.
"It doesn't take very long to do and it's simply a case of submitting things like receipts and bills.
"The crying shame is that there will almost certainly be clubs who did not apply during the first lockdown who would have been able to claim £10,000.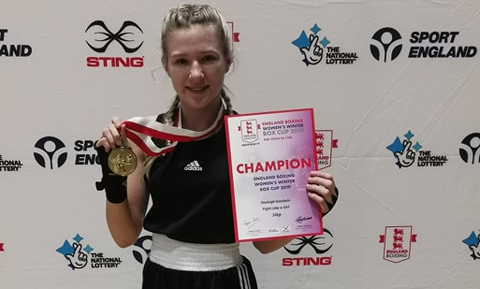 "We don't want that to happen again this time and we don't want clubs thinking that because they applied the first time, they cannot apply again – because they can.
"Even if you don't pay business rates, it is still worth speaking to your local council, as they may still be able to offer assistance."
Griffin helped form Heart of England in 2003, which regularly sees 60 to 70 attendees when the club is open, with a healthy contingent of carded boxers.
It hosts two full size rings, a weights room and changing rooms, along with a variety of punch bags and equipment.
For more information on the club, visit the club's Facebook page.
If you have any queries about funding support during the Coronavirus Pandemic, please contact your regional Club Support Officer and see the Financial Assistance web page for more details.
Note: Images are pre COVID-19.
xxxxx
#SaveOurSports
Sign the petition to #SaveOurSports. We at England Boxing, along with UK Active, the Sport and Recreation Alliance, other national governing bodies of sport, and a host of others in the sports sector are calling for the government to instigate emergency funding in the form of a Sports Recovery Fund to ensure sport clubs, fitness and leisure facilities – the lifeblood of communities across the nation – can remain open and survive the coming difficult months of the Coronavirus Pandemic.