Cakes and makeovers part of Washington Boxing's fundraising bid
October 9, 2020 | by Matt Halfpenny
The chance to win a professionally-made Halloween cake or have a room in your house decorated for free are just two of the ways Washington Boxing Club hope to boost their coffers in a bid to win the £5,000 first prize for a fundraising campaign (picture pre COVID-19).
The Cash For Kids Metro Radio Sports Challenge selects 10 local good causes, who compete to raise the most money, which they get to keep.
On top of that, bonuses go to the three that put the most in their respective pots, with £3,000 for second and £1,000 for third, to go along with the top prize.
The Tyne, Tees and Wear club have been somewhat restricted in the activities they can employ to add to their funds because of COVID-19, which stopped an idea of a litter pick in its tracks.
However, they have come up with a range of activities that will bring cash in while still remaining socially distanced, with almost £2,500 raised so far.
"We have had to be quite innovative with our ideas because of the current circumstances, but we have managed to get some decent initiatives going," said coach Tom Lawrence.
"One of our coaches is a painter and decorator so he has agreed to decorate a room for the winner of a raffle, while there is another raffle for a Halloween bike.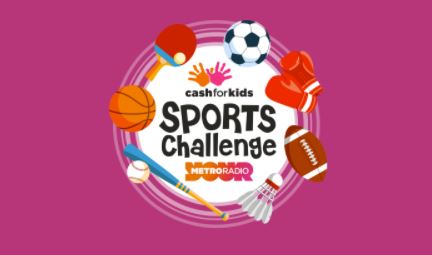 "I, myself, am doing a sponsored bike ride on a Peloton indoor bike that are often used for online spinning classes and then there is a sponsored group challenge where two teams of six boxers and coaches will bid to cycle 200 miles at Atlas Gym on Sunday 18th October.
"So far I think we are lying third in the overall Metro challenge, but we still have more money to come in and hopefully a few more reading this will help us get a top three prize."
The challenge is the continuation of excellent progress that has been made by Washington in the past couple of years since Head Coach Alan Brown rook the reins.
The club has been given a significant grant by Sport England to improve its gym facilities, along with additional funding from Sunderland Council, allowing them to be made watertight and secure.
In the ring, some talented boxers have begun to emerge at competitions, while there has also been a drive to put on mental health workshops.
Lawrence added: "Alan has done a terrific job in reviving the club and he is an excellent coach.
"We've been working with kids who have been excluded from school on Friday mornings, before COVID, and seen a tremendous improvement in their attitude and behaviour.
"I know Alan has more big plans for the club and we're looking forward to realising them once the COVID-19 Pandemic has been overcome."
To sponsor Washington in their challenge activities, with Gift Aid donations encouraged, click here.