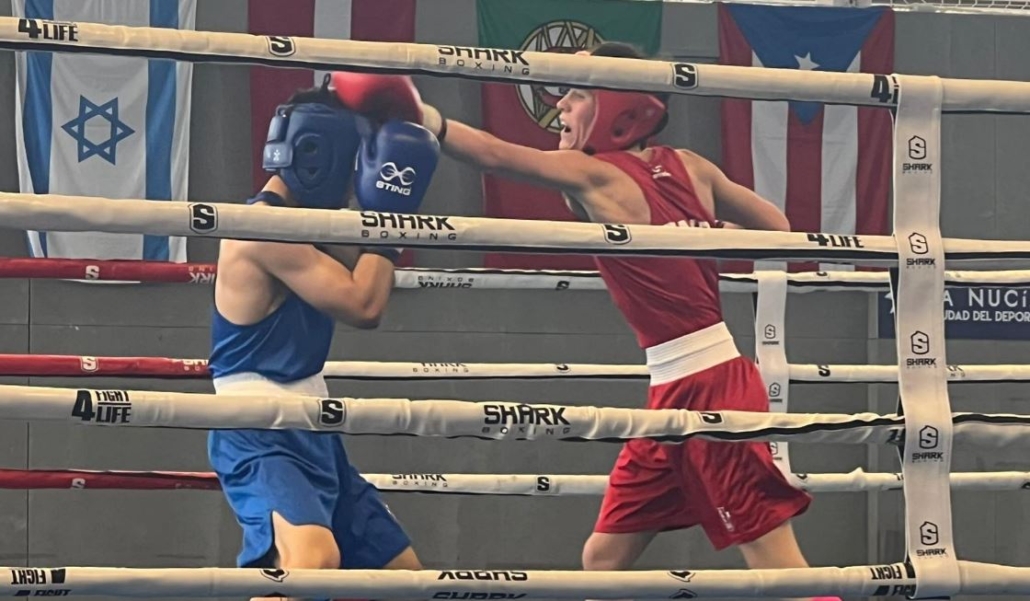 BoxAm Tournament 2023 day one: Six wins from six for Team England
May 16, 2023 | by Matt Halfpenny
Team England's Youth boxers enjoyed a barnstorming first day of competition at the BoxAm Tournament in La Nucia, Spain, with six wins out of six.
Looking to get off to a flying start following a final warm-up camp in Warrington over the weekend, the Three Lions wasted little time in stamping their authority on the event.
Monae Smith was first to go for England and the Jennings Gym boxer was impressive in recording a unanimous win over the hosts' Noelia Gil at Under 60kg.
Box Smart Elite's John Tom Varey was next to pull on the vest and he also won a clean sweep from the judges in his bout with Puerto Rico's Yadiel Hernandez.
Another Puerto Rico boxer, Jaunma Lopez, stood in the way of Jennings Gym's Joe Turner at Under 51kg, but he put in an accomplished performance to triumph on a split decision.
It was four wins out of four for England when 2022 European champion Owen Ketley, of Lionheart, stopped Spanish opponent Izan Jiminez at Under 54kg.
And there was another emphatic, inside-the-distance triumph for City of Leicester Lightning's Denaeo George at Under 57kg as he swept aside Muhammed Almuwallad of Saudi Arabia.
The victory set was completed by England debutante Hamilton Joyce, from Camp Detox, who worked hard to secure a unanimous success over Wales' Axel Hegarty.
More England boxers will be in action tomorrow, hoping to carry on the success.
Two GB boxers representing England were also in action in the Under-22 section of the competition.
Patrick Hewitt was a unanimous winner ober Belgium's Arigon Avdimetaj at Under 67kg, while Dan Toward lost on a 4-1 split to Spain's Frank Martinez Bernad at Under 71kg.
You can watch on YouTube by clicking here.