10 great female England Boxing National Junior champions – part two
August 30, 2020 | by Matt Halfpenny
Part two of England Boxing's look back at some of the best boxers to come through as female winners at the National Junior Championships, dating back to 2007.
It's an impressive list featuring some names that are already well known – and others who are set to be future stars.
Here are boxers six to 10 on our list.
Have your own top 10? Then post it on our social media using the hashtag #juniorchampions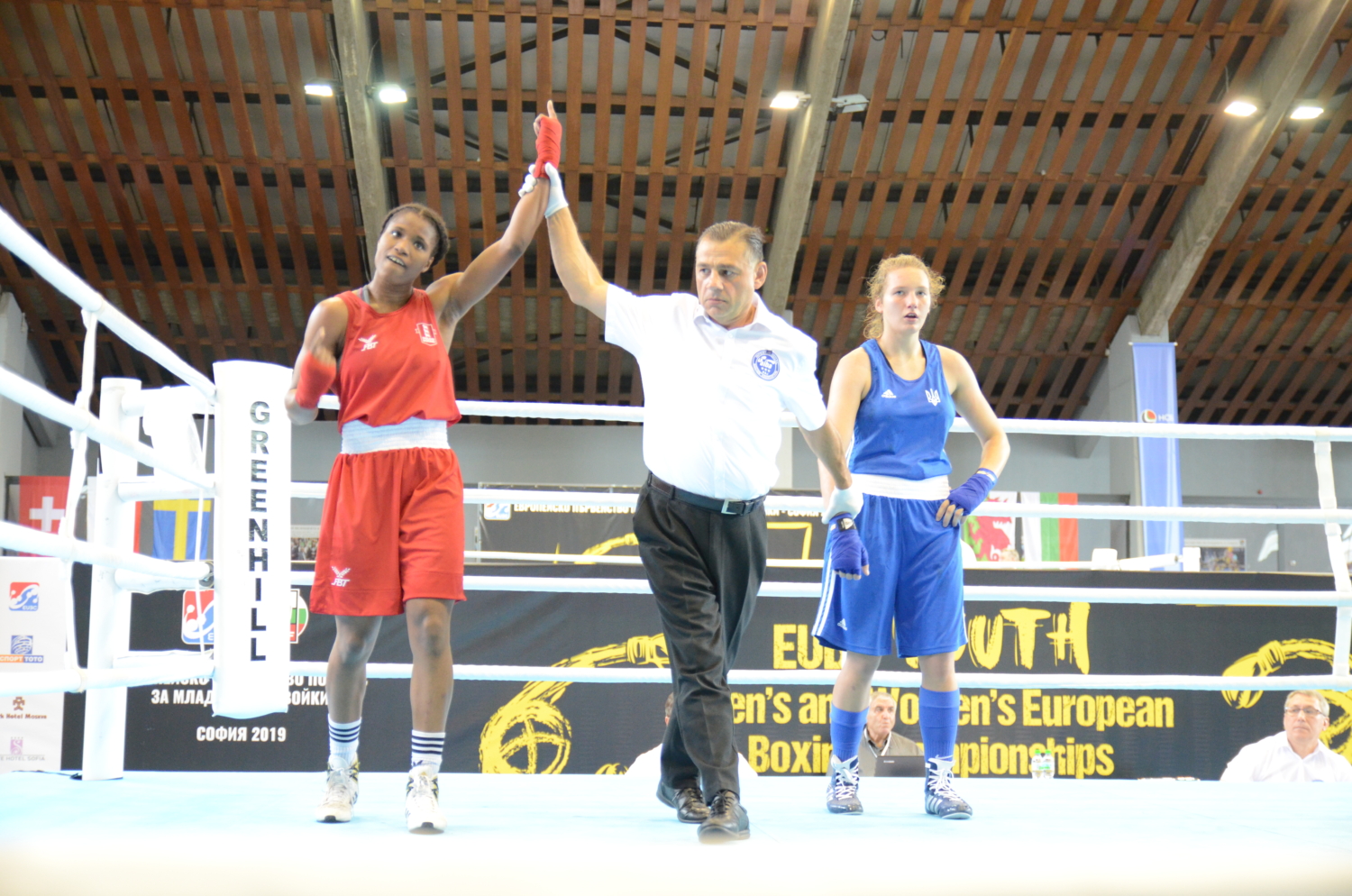 6. Caroline Dubois
Although her professional brother Daniel is, at this point at least, the more famous, the talented teenager could yet be recognised on an equal footing if she continues her rise to prominence. The Londoner has remained unbeaten throughout a stellar career at Schools, Junior and Youth level, claiming National Junior Championships success in both 2016 for Fisher, seeing off the challenge of Birtley's Jade Morrison at Under 57kg and in 2017 for West Ham, where she proved too strong for Minehead's Jessica Zelazko at Under 60kg. Last year she was named BBC Young Sports Personality of the Year after becoming National, European, World and Olympic champion at Youth level in 2018 for Repton and retaining the titles she could, the former two, last year. Fast-tracked into the GB set-up in time for Olympic qualifying, she won her opening bout in London's suspended qualifying tournament, beating Ala Staradub of Belarus.
7. Simran Kaur
The Midlands boxer won her National Junior honours in 2016 and 2017, prevailing against West Hill's Elsie Pattenden at Under 48kg for Len Woodhall's, having beaten Chloe Watson of Birkenhead Venture at the same weight for Merridale. Now with Northampton club Kings Heath, she has won a place on the GB squad on the back of some impressive international performances boxing for England, not least winning a bronze medal at the European Youth Championships last year. One who could have her eyes set on the 2024 Olympics.
 8. Gemma Richardson
Like Dubois, another who has proven to be just about unbeatable in the Schools, Junior and Youth ranks, having won the European Championships on three different occasions and also been World Youth champion in 2018. The Scunthorpe ABC powerhouse has subsequently earned a place in the GB set-up and, like Kaur, may have Paris 2024 in her sights. Her junior triumph, for the record, came in 2017 when she was a victor of Wildcard's Ciara Hodnett at Basildon Leisure Centre.
9. Sacha Hickey
Another double National Junior Championships winner, both Cadet and then outright, the Fisher boxer was victorious in 2018 over Tamworth's Patrycja Gnatowska in Rotherham and then repeated the trick a year later at the same venue against Katie Lane of Berinsfield in moving up from 54kg to 57kg. She used the second of those triumphs as a springboard to further success last May and June, claiming a European Junior Championships gold medal by beating Russian Alina Pushkar by unanimous decision, helping the England team finish in fourth place with five medals.
10. Emily Asquith
Although with less bouts open to her than those at lighter weights, the Bridlington ABC boxer has been more than a match for those she has come up against in recent times. She secured a National Junior title in 2018 with victory over Worksop X-Box's Eleanor Coulson and went on that year to win the European Junior Championships in Russia, unanimously outpointing Polish opponent Martyna Jancelewicz in the final. At last year's National Championships, no-one was matched with the hard-hitting teenager, meaning she did not have the chance to retain her title, but she nevertheless earned a place in England's squad for the European Youth Championships and duly came home with another gold medal, beating diminutive Turkish opponent Elanur Sagit in the 81kg+ division final before clinching another top-of-the podium place in the Nations Cup for Women in Serbia earlier this year after stopping Russian opponent Ekaterina Yachmeneva.
See the first five boxers to make our list by clicking here.