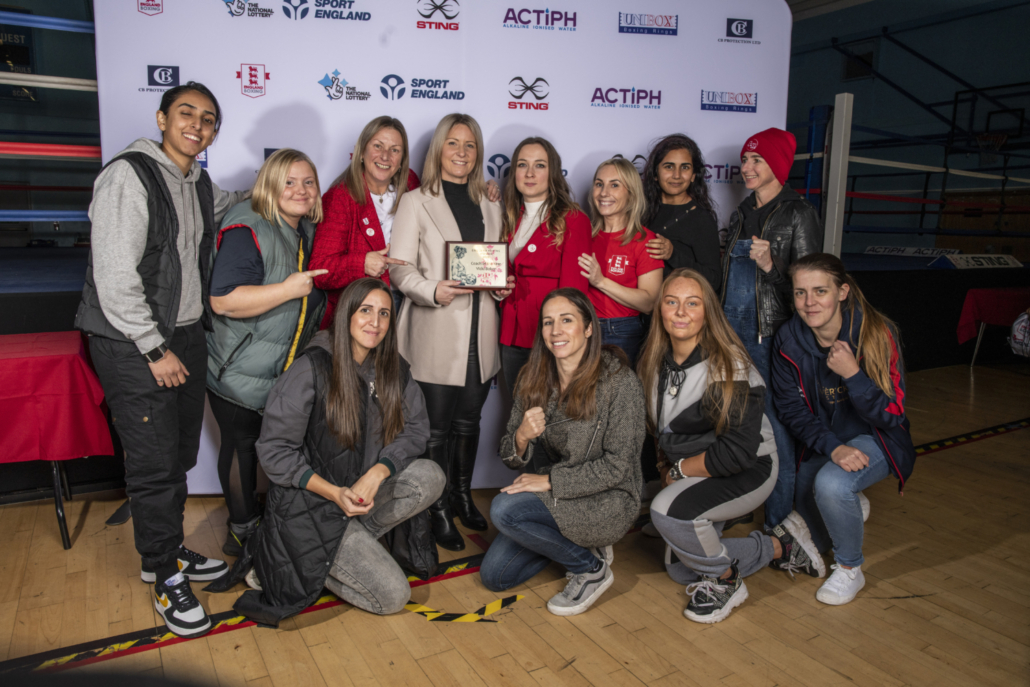 Women in Boxing Conference is Back in December – Register your Spot
October 25, 2023 | by Nabillah Akhtar
The Women In Boxing Conference is making its return for its third year on Friday 8th December – and you can register your interest from today!
This year the event will stay in the North West and will again feature as the curtain raiser to the England Women's Winter Box Cup 2023.
With a change of venue to the Holiday Inn Express, Leigh Sports Village, the ever-growing free-entry event, hopes to attract even more participants.
The event arrival will begin from 5.30pm onwards and will take place between 6pm – 9pm on the Friday evening before the Women's Winter Box Cup  (Saturday 9th and Sunday 10th December).
The conference will include guest speakers who will provide an insight, tips and advice on all things boxing related and specifically around competition. Further details will be revealed soon.
Click here to register your interest or use the QR code below.
The Women In Boxing Awards will also be returning for the second time and details of these will be released shortly
"Last year's WiB event was a big hit will those who attended, according to the feedback we received, with lot of valuable insight, knowledge and experiences being shared," said event organizer Laura Sargeant.
The Women In Boxing Awards where particularly popular as they are a chance to highlight and recognise the fabulous work of the women and girls in our sport.
We know there are so many people passionate about developing women and girl's boxing, so we're delighted to have the opportunity to get a number of those back in the same room again, just hours before what is a big tournament in the calendar for women's boxing in England."
All Juniors who attend must be supervised by an adult.
The closing date for registration is Friday 24th November 2023.