#WinWithTheJab campaign: Why I'm backing the vaccine – Imran Naeem
April 13, 2021 | by Matt Halfpenny
From a personal, professional and sporting point of view, Imran Naeem understands the huge value extensive Coronavirus vaccination roll-out across all ages, geographical areas and communities can bring.
The 48-year-old amateur and professional boxing coach, from the Middlesbrough area, has seen some members of his immediate family become ill from Covid-19, so knows first-hand the threat it poses.
At work, where he is employed in public health for Middlesbrough Council, he has seen the effects the disease has had on people, particularly among the most vulnerable.
And in his time in the boxing gym – in which amateur sessions have been regularly interrupted by enforced closures due to government restrictions – he has seen the physical and mental health of many of his young boxers suffer.
"I am fortunate to have had the vaccine and I would encourage everyone to do the same as one of the best ways you can help in the fight against Covid-19," said Imran.
"My brother and his family have had it and struggled with it. I know having spoke to them how difficult it has been to deal with and how tough it has been for them to get over.
"A lot of my work is helping vulnerable people and we really need to get help out there and offer vaccine protection to these people, as well as everyone else. We need to reach the whole of our society with this.
"And then there are the young boxers who have been missing out for a year now. I love to see young people who, at first, lack confidence but come into the gym and flourish as a result of being in that environment.
"But they have not had that – no pad work or sparring or competition – and they are all desperate to get back to it and push on.
"We have some very talented kids and we don't want a scenario where we are losing them to the streets, ASBOs and such things because the gym doors have to stay closed as a result of people not taking a jab and the infection rate staying high. If they do (have a vaccine), it will help to speed up the government being able to unlock restrictions and things getting back to how they were."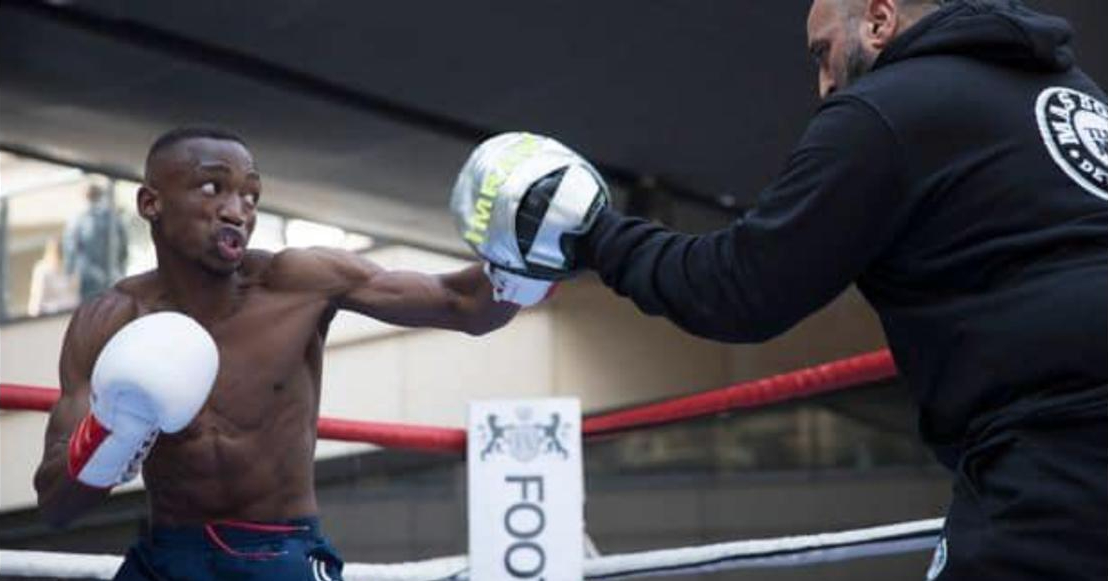 Imran started boxing as a teenager for Stockton ABC and, after a period out of the sport, found his way back into it in his twenties as a coach.
He started up the Natural Progression Boxing Academy, an affiliated England Boxing Club for the past dozen years and which also has a professional arm, where he is Head Coach.
He hopes he can persuade those in the South Asian community where he lives to take up the offer of a vaccine at the point where they are offered one.
When eligible by virtue of age, health condition or occupation, people can go to www.nhs.uk and search for 'Coronavirus Vaccine' to book an appointment.
Imran added: "I think one of the biggest problems in my own community is that there is scaremongering going on about the vaccine. The theories that people come out with are not founded on accurate information.
"A lot of what is said is crazy stuff and the reality is that it is safe and our best way to getting back to seeing the people we love and getting back to the things we enjoy.
"As soon as everyone is vaccinated, not just a few, the better. We have seen what the Coronavirus can do to everyone in the country, no matter where they come from or what they do.
"The only way we are going to tackle this is the long-term is to pull together, and the vaccine is one way we can do that."
Book an appointment
Those who are eligible by virtue of age, health condition or occupation, people can go to www.nhs.uk/covid-vaccination to book an appointment.