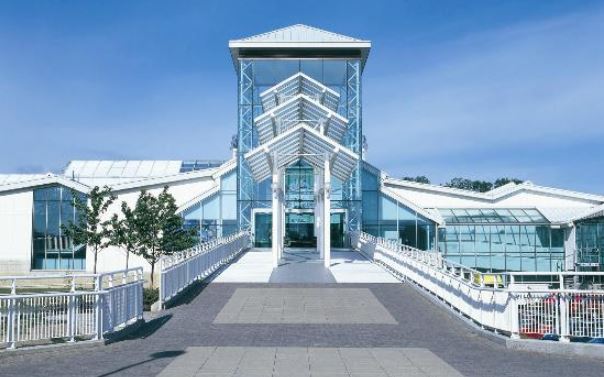 Venue for England Boxing Women's Winter Box Cup 2019 confirmed
March 8, 2019 | by Matt Halfpenny
England Boxing is delighted to mark today's International Women's Day (Friday 8th March) by unveiling Guildford Spectrum as the venue for the England Boxing Women's Winter Box Cup 2019.
The inaugural staging of the competition in December last year was a huge success, with more than 160 boxers taking part in the UK's first all-female boxing event.
Held at the George Carnall Centre in Urmston, Manchester, Courtney Partridge (Chadwell St Mary's) made history by becoming the event's first ever champion, winning the Junior B 48kg category.
Also claiming titles in the North West were World and European Youth Champion Gemma Richardson (Scunthorpe Boxing Club) and European Junior champion Courtney Scott (Headland ABC).
Organisers for this year's second annual event have secured a venue in the south of the country to ensure that those boxers who made a long trip to compete last time will have a much shorter trip in 2019.
Coming to Guildford on Saturday 7th and Sunday 8th December, international boxers will once again be actively encouraged to take part.
Aside from English entries, boxers from eight countries entered in 2018, including those from Ireland, Latvia, Lithuania, the Netherlands and Spain.
"We're delighted to be taking the England Boxing Women's Winter Box Cup 2019 to such a great venue as the Guildford Spectrum," said England Boxing's Competition and Events Manager, Lynsey Lockey.
"It is a venue that has held Surrey Storm's England Netball Super League matches in the past, so is well used to hosting top-class sporting events and has excellent facilities that both boxers and spectators can enjoy.
"Geographically, Guildford is close to both Heathrow and Gatwick Airports, which makes it ideal for those competitors joining us from overseas, of whom we hope there will be many more this year.
"We've had some really good feedback about last year's England Boxing Women's Winter Box Cup – which helped to further put women's boxing on the map in England – and the signs are there that it will be even bigger and better in 2019."
Further information on entry details will be posted on the website and circulated across the England Boxing regions in due course.