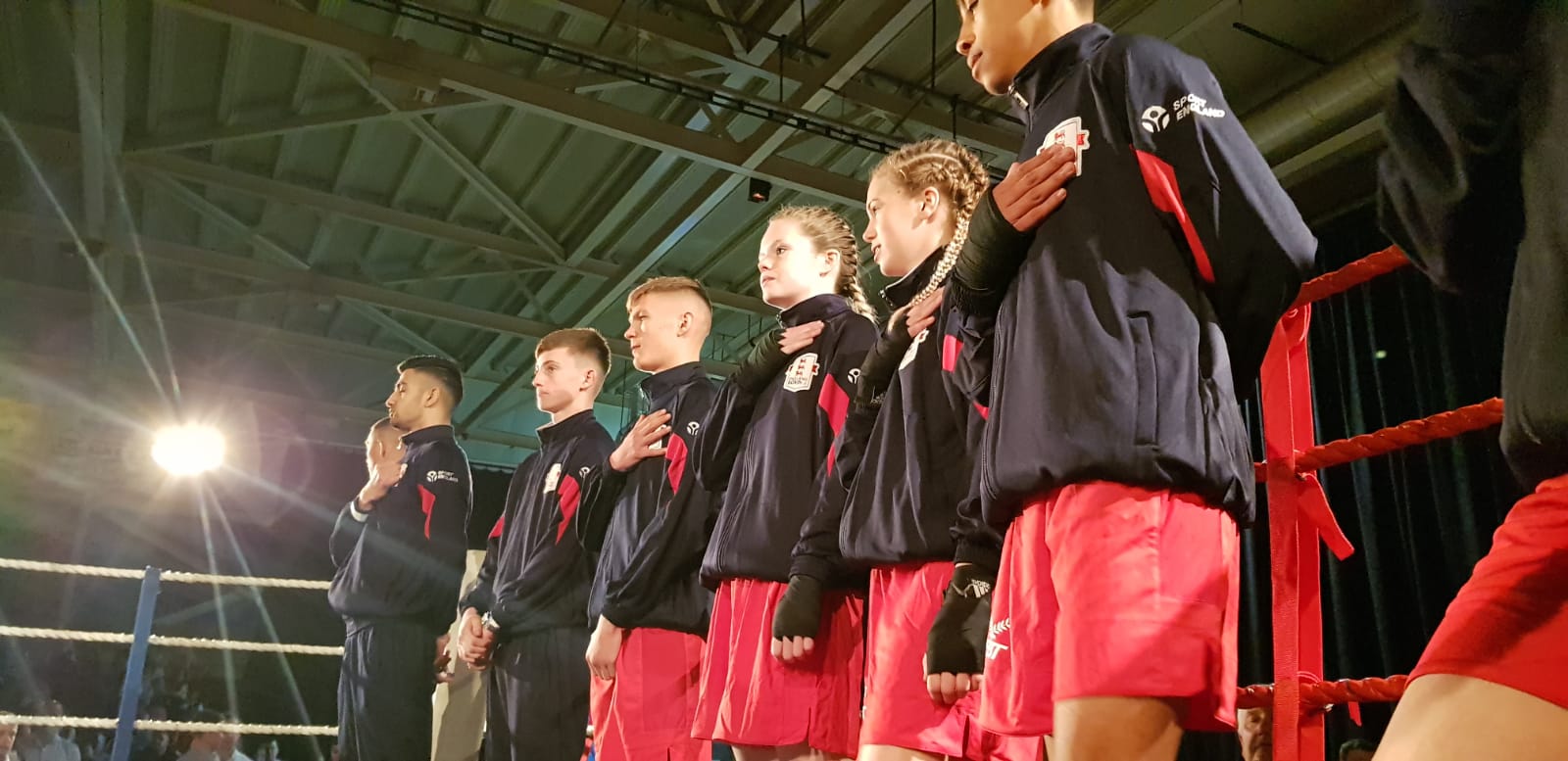 Tyers secures overall England win in Scotland
November 4, 2019 | by Matt Halfpenny
England staged a superb comeback to edge an entertaining duel 5-4 against neighbours Scotland on Saturday night.
The Three Lions went 3-1 and 4-3 down at The Nevis Centre, Fort William before battling back to prevail by the slenderest of margins.
After a six-hour journey to the venue, which stood in the shadow of Ben Nevis, the boxers were rewarded with a capacity, sell-out crowd.
The Schools bouts were boxed first, and though Jaiden Barber was victorious, Lyla Bardauskas, Frances Cope and Caleb Price missed out.
The Junior boxers helped to peg back the score to all square as Lily Henderson and Codie Smith both won unanimous verdicts, but Kyle Quinn, boxing at Youth level, was unlucky to lose out on a 3-2 split.
That left just the Elite bouts to come, with Subhaan Ahmed up first and securing a parity-restoring unanimous points victory.
It meant Joe Tyers' bout against Kieron McMaster would decide the overall outcome of the duel and he did not disappoint – notching a clear-cut win as the referee stopped the contest.
Lead Coach Adrian Fleming said: "I would like to congratulate every single England boxer, who gave 100%, showing the future of England Boxing is brighter than ever."