Tuebrook stalwart Jimmy is Merseyside's Platinum Champion
June 23, 2022 | by Matt Halfpenny
A Merseyside and Cheshire region club volunteer of more than 40 years standing has been selected from 3,000 nominations to receive the Platinum Champion Award from the Duchess of Cornwall.
Jimmy Campbell has been recognised for his long-term passion for and devotion to Liverpool-based Tuebrook ABC, where he has been a prominent figure since 1978.
Originally named Phoenix Fire, the club was first established in the early 1970s and, after a location change, were renting their premises from a local priest.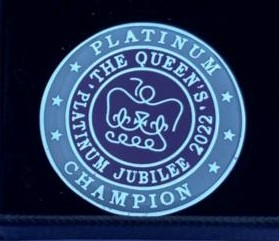 The club then bought the centre and changed the name to Tuebrook ABC, with Jimmy at the helm. He continues to run the club located in the community centre he now chairs.
Tuebrook Community Centre also uses the space and equipment that the boxing club has, which includes keep fit sessions for males, females and army rehabilitation.
One of 490 worthy recipients, Campbell told the Liverpool Echo: "I'm feeling absolutely made up. It was totally unexpected and I'm bursting with pride.
"It's not all about the boxing… it's somewhere for them to go and let out all their energy. They can chill out here and they get confidence to mix with new people."
"There's not a lot in Tuebrook for young people, but boxing is so good for mental health and wellbeing, and it's an amazing sport."
In partnership with the Big Jubilee Lunch, the Platinum Champion Awards were launched by the Royal Voluntary Service to celebrate extraordinary volunteers and their outstanding commitment to improve the lives of others.
"It's an incredible honour and well-deserved recognition for Jimmy," said Merseyside and Cheshire Clun Support Officer, Alex Vass. "He runs his boxer's sessions with very little help and still has regular active competitive boxers from a range of diverse backgrounds."
"Congratulations to Jim on this achievement, and his dedication to the sport."
To read the article published by the Liverpool Echo click here.