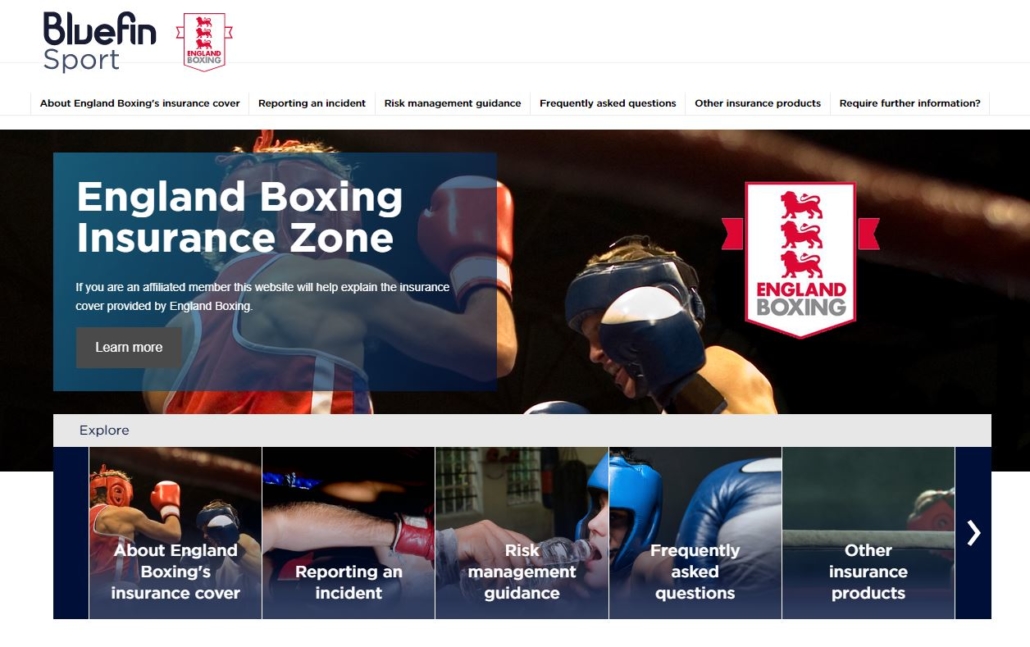 New insurance microsite for England Boxing
July 1, 2019 | by Matt Halfpenny
England Boxing is pleased to announce that the new insurance microsite, which has been developed by Bluefin Sport, is now live.
Bluefin Sport are a specialised trading division of Marsh Limited and the insurance broker that provides insurance for England Boxing's affiliated clubs and members. Bluefin Sport have a particular specialism in the provision of risk management and insurance advice to the sports, entertainment and leisure industries.
The microsite explains the full England Boxing insurance cover, how to report an incident and a frequently asked questions section.
Other features include information on what other insurance is required by clubs, other insurance products which are available to assist clubs and risk management guidance.
The microsite is a unique, members-only feature and is available on the Knowledge Base section on The Vault. To access the microsite, click here.
For insurance queries please contact the Bluefin Sports team via these contact details: T: +44 (0) 345 872 5060 E: sport@bluefinsport.co.uk