New gym delight for Wellington Boxing Academy
September 14, 2019 | by Matt Halfpenny
Former world champion Richie Woodhall has hailed the new facilities at Wellington Boxing Academy, which have been the subject of coverage on BBC Midlands Today.
The club was threatened with closure when they were served notice of being evicted from the former premises.
But a £10,000 grant from the National Lottery's Awards for All Fund, together with and a £17,000 cash injection for services and materials from Telford and Wrekin Council – set to be matched by funding from the local Police and Crime and Commissioner – has saved the day.
It has enabled the refurbishment of their new home to create a purpose-built gym which first opened in August before being officially opened this week by entrepreneur Mo Chaudry.
Woodhall, a bronze medal winner at the 1988 Seoul Olympic Games and now on the committee at Welllington, is the delighted with the new premises on the town's King Street.
"We were working out of an old garage for a while and we were overrun with boxers and people wanting to come along trying to keep fit, so to see it now is fantastic," he said.
"We have gone from a Rocky gym to an Apollo Creed gym, if you like. Our oldest member is 75 years old age and our youngest member just six and it's multicultural, one big family where everyone gets on."
"The crime rate has dropped and we take 50 or 60 kids off the streets five nights a week and its doing a lot of good for the community."
As well as more space in which to operate and new equipment, the new gym features machine weights alongside handheld weights.
There is also a wet room for showers after work outs, as well as changing rooms.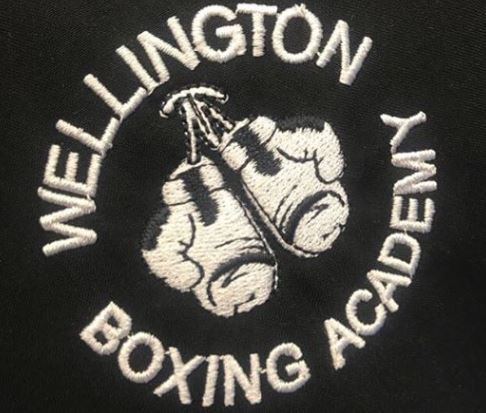 Head coach Mohammed Fiaz added: "We had five or six boxers when we started and you can see how many we have got now. We are just so glad from the help from our local council and the police.
"We had 20 champions in our previous place, so the sky is the limit now we have this."
England Boxing's Club Support Officer for the Midlands, Mick Maguire felt it was crucial to save what is a local community asset.
"Back in January, Mo made me aware that the club, which had been running for 20 years, had been served notice to be ejected from their existing premises," he said.
"A meeting was swiftly arranged with myself, Mo, Richie, Inspector Gary Wade of West Mercia Police, and a representative from Telford and Wrekin Council.
"Inspector Wade immediately emphasised the importance of the boxing club to the community and we all set our minds to finding a new home for Wellington.
"It was Telford & Wrekin Council came up with a building at the site of New College in Wellington and I set about conducting a feasibility study with the help of Playdell Smithyman Surveyors.
"This feasibility study was presented to the Council and the Police and the go-ahead was then given for refurbishments to start in order for the club to take up residence in its new home, where we can now see the brilliant results."
Find out how you can fund a new project at your local boxing gym.
You can view the BBC clip here.