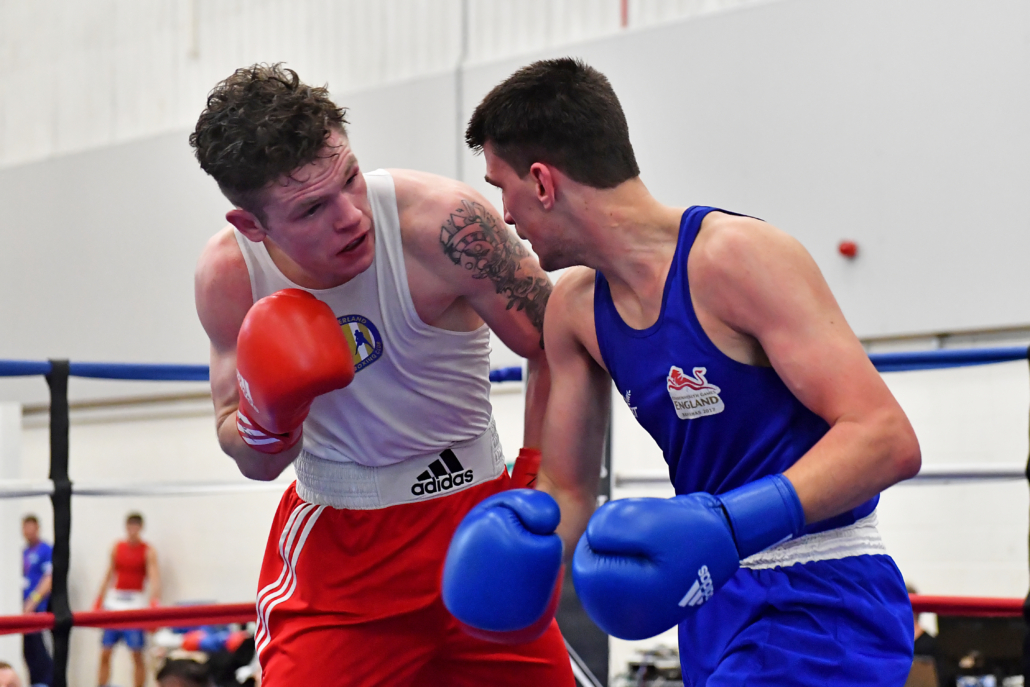 NACs 2022: pre quarter-finals previews – Male Under 67kg and Under 54kg
April 1, 2022 | by Matt Halfpenny
The road to Manchester starts here!
Three weeks to the day from when the latest national title belt winners to follow in the footsteps Tyson Fury, Nicola Adams, Anthony Joshua and Savannah Marshall will be crowned, the national stages of the England Boxing National Amateur Championships 2022 get underway with the pre quarter-final stages in Rotherham.
Venue Magna Science Adventure Centre, which hosted the National Juniors in 2022, provides a spectacular setting that those competing will hope is just the first step on a whistlestop amateur boxing tour of the country.
After tomorrow's (Saturday 2nd April) bouts have been completed in Yorkshire, the competition moves on to London for the quarter-finals and semi-finals, which will be staged at the University of East London's SportsDock (Saturday 9th and Sunday 10th April).
And those who make it beyond the week's break for Easter that follows to Finals Day at Manchester Central in the North West will really be dreaming of emulating some of British boxing's biggest stars by claiming victory in a tournament that – the War years and Covid-19 aside – has been held every year since 1881.
Sunderland ABC's Travis Waters is one such boxer who is hoping to thrust his name into the spotlight on the Elite stage, having twice won the NABGCs Championships as a teenager.
The 25-year-old has been buoyed by the fact that his conqueror in the National Amateur Championships last year, Owen Rees, made it all the way to the final, and believes he has the tools to go all the way this time.
"I have been in the gym non-stop since the last Nationals and I'm absolutely confident I can win it this time," said Waters, a joiner by day.
"I felt I was a bit unlucky in my bout against Owen in the regional stages last year, as I had a point taken off me. He went on to reach the final, where he was unlucky to have his bout stopped because of injury, so it shows I am not too far away.
"I beat Nathan Forrest (Barnard Castle) in my Tyne, Tees and Wear region, which was a good test, so that has given me some good preparation. With the weights changing for this year, I've dropped down from 69kg to 67kg, but I'm feeling good and strong.
"I've got lots of experience now and this will be my last Championships as an amateur, so it would mean a lot to add my name to the list of winners and go out with a bang."
Facing him in the opposite corner in the Under 67kg category is Anton Esson from Western Counties club Baker Street in Gloucester.
Th 22-year-old civil engineer has powered his way through to the last 16 stage with two second round stoppages in his region.
And he believes his hard-hitting approach can serve him well at this next stage and beyond.
Esson said: "I always train to be bout-ready, but I'm been putting in a bit more for these Championships.
"I've reached this kind of stage before, but only as a Junior boxer, so I'm looking forward to getting out there in a big arena, on the big stage, and showing what I can do.
"I'm a southpaw and quite small, but a big hitter and I've always been a front foot boxer – I definitely like to entertain the crowd if I can.
"I have quite a few coming up to watch me in Rotherham and I want to put on a good show for them and hopefully win through too.
"I suspect my opponent will try to outbox me, but it's up to me to close down the distance and stay on top of him so he can't do that."
The ambition to succeed burns just as bright in the Under 54kg, where Sahil Khan is hoping to follow up his success as a Junior and Youth National Champion at Senior level.
Wearing the colours of Midlands club Fearless, the 19-year-old will be competing at Elite level for the first time, once victorious warm-up bout aside.
But while acknowledging that it will be a step up, it is one he is adamant he can take in his stride, particularly as he has been concentrating all his efforts on training after completing his A levels.
"I missed the 2021 Championships (in November and December) so this is my first go at this level, but I have belief in my ability that I can do well, as I have done at the younger age groups," said Khan.
"I have trained really hard – I did lots of miles for the England Boxing Strava Challenge during lockdown (winning his age category), which helped me stage in shape during that time.
"Hopefully that and the hard work I have done since will pay off because it would mean a lot to me to back up what I have done at those younger levels as a senior.
"I only started boxing at 13, which is quite old compared to some, but I have done well so far and I think the experience of competing internationally too, where everything is so different when you go aboard, will help me too."
Standing in Khan's way for a quarter-final place will be the Army's Owen Karau, who is also stepping up a level, having competed at the England Boxing National Development Championships 2021 in the lead-up to Christmas.
He has prepared by sparring at clubs such as Repton, Hoddesdon and Birtley, as well as against experienced Army team-mates.
Of Kenyan descent, he is in his first season with the Army squad having previously been a footballer on the books of Oxford United, and will relish being part of a sizeable military contingent to enter these championships, says coach James Allen.
He added: "Although Owen has not had that many bouts, he is improving all the time and is a well-rounded solid boxer. He likes to counter punch and is a patient.
"Being part of something bigger, as you are with the Army team, can inspire you. I know one year when I was boxing it hurt when I was the only one to lose at the quarters stage and it motivated me to come back the next year and win a national title.
"Of course, it is going to be tough against a boxer who has won multiple national titles, but he is coming up to the Elite level for the first time and Owen is ready to give it a good go."
More on the NACs 2022
Key info circular (Rotherham): Click here. Spectator info (Rotherham): Click here. Live Streaming (Rotherham): Click here. NACs home page: Click here.