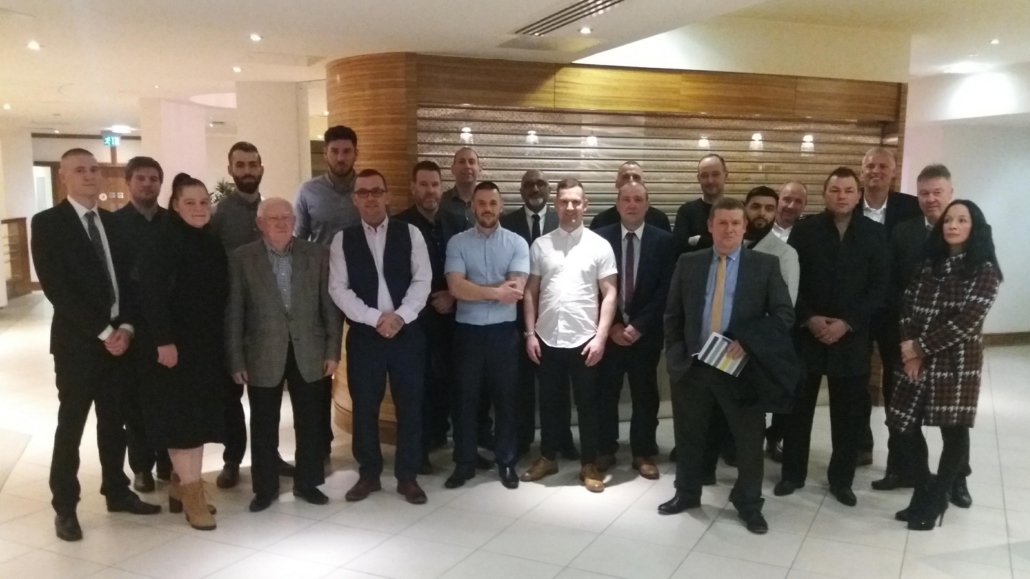 Midlands stage latest celebration event
March 4, 2020 | by Matt Halfpenny
England Boxing's 'Celebration of Boxing in the Community' project has held its Midlands gathering, with 20 clubs from across the region coming together to discuss ideas and share information to help each other grow.
It follows the two-day national event which was staged in October that was attended by seven Midlands clubs who were also present on this occasion to pass on some of their learning.
They were joined representatives from Sport Structures who compiled suggestions on what sort of workshops could be delivered in the future to help clubs manage their growth and continue to thrive.
The evening was organised and co-ordinated by England Boxing's Midlands Club Support Officer, Mick Maguire.
"In October 60 clubs came together and evidence was gathered as to how England Boxing's clubs deliver the amazing variety of community programmes within very often the most challenging situations and environments," he said.
"Clubs shared stories across both days of how they facilitated mental health programmes, knife crime interventions, alternative education provision, and even sessions to improve mobility and well-being in Parkinson sufferers, to name a few.
"That data was recorded and researchers at Sheffield Hallam University, who were commissioned to produce a report which defines what it is that makes boxing clubs so special in terms of their ability to tackle these difficult issues within local communities.
"Monday's event was the follow-up to that. Clubs in the Midlands have now begun to share ideas and information with other clubs in their region and grow a network of partners who can all work together to improve opportunities for all clubs and the communities they serve.
"The event was a resounding success, with all in attendance having really enjoyed meeting with other clubs and having conversations which had highlighted potential ways of working together and also sharing experiences of current practices."
Robert Holdcroft, from Andersons ABC in Birmingham, added: "Thank you to England Boxing for the invitation. It was a great event and I found the information very useful along with making some wonderful contacts."
Held at Drayton Manor Hotel in Staffordshire, other similar community events are planned across England Boxing's other regions.