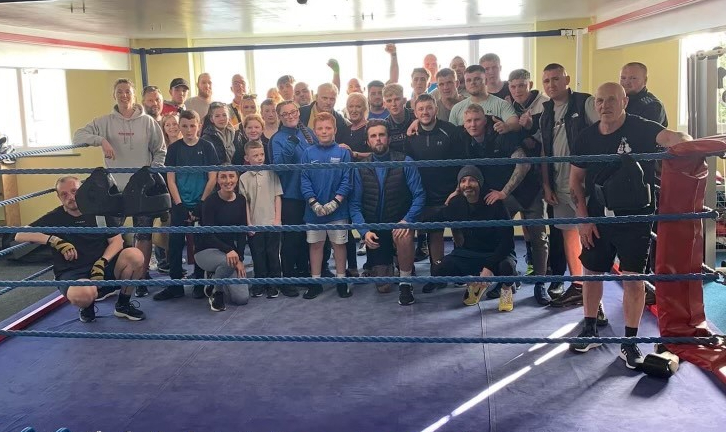 Leam Lane spreading some festive cheer into the New Year
December 26, 2022 | by Matt Halfpenny
Leam Lane Boxing Club is to spread some cheer early in the New Year by setting up Fit and Fed sessions for adults, children, elderly and families that may be vulnerable or lonely. 
It will aim to give attendees a taster of what boxing is about, a walk-through of the Tyne, Tees and Wear region gym and a chat with current boxers and volunteer coaches.
At the same time, they will also receive a nice warm meal that will have either been donated from major food banks or local businesses within the community.
There have been many donations from large companies such as Greggs and local businesses such as Fickle Pickle Deli and Coffee House, as well as parents and carers from Leam Lane Boxing Club, all of which will help create warm dishes that will be served.
There has also been a smaller-scale food bank service taking place over the festive period at  Leam Lane Social Club that will be donated to the boxing club to help throughout the Fit and Fed event.
Another idea has been to stage a raffle where there is a chance to win a hamper filled with essential goods and gifts.  
During the event, children and young adults that are already members of Leam Lane will be volunteering to get the opportunity to understand working life, to speak to all different participants that walk through the door and to help change lives. 
The first session off Fit and Fed will be held at the gym from 10am-12pm on 7th January, with the second session from 12noon to 2pm at the social club.
The gym has set this event up on this date as it gives people something to look forward to after the Christmas and New Year. It is open to anyone that would like to come along.
The club hope to get as many families, adults and children involved in order to help improve their mental and physical health.
Find out more about the club via its Instagram page by clicking here.