NACs 2022 round-up: Huddart, Dryden and Toward win as Birtley enjoy dream Finals Day
April 25, 2022 | by Matt Halfpenny
Birtley's brilliant boxers notched a hat-trick of England Boxing National Amateur Championships (NACs) 2022 titles on a memorable Finals Day at Manchester Central.
Shaun Huddart (Under 54kg), Jack Dryden, (Under 57kg) and Dan Toward (Under 75kg) all triumphed in their respective classes to underline the Tyne, Tees and Wear club's status as a hotbed of young talent.
The trio follow in the footsteps of Pat and Luke McCormack, Ben Rees and Calum French, among others, to win coveted national title belts in a competition that has a long and illustrious history dating back to 1881.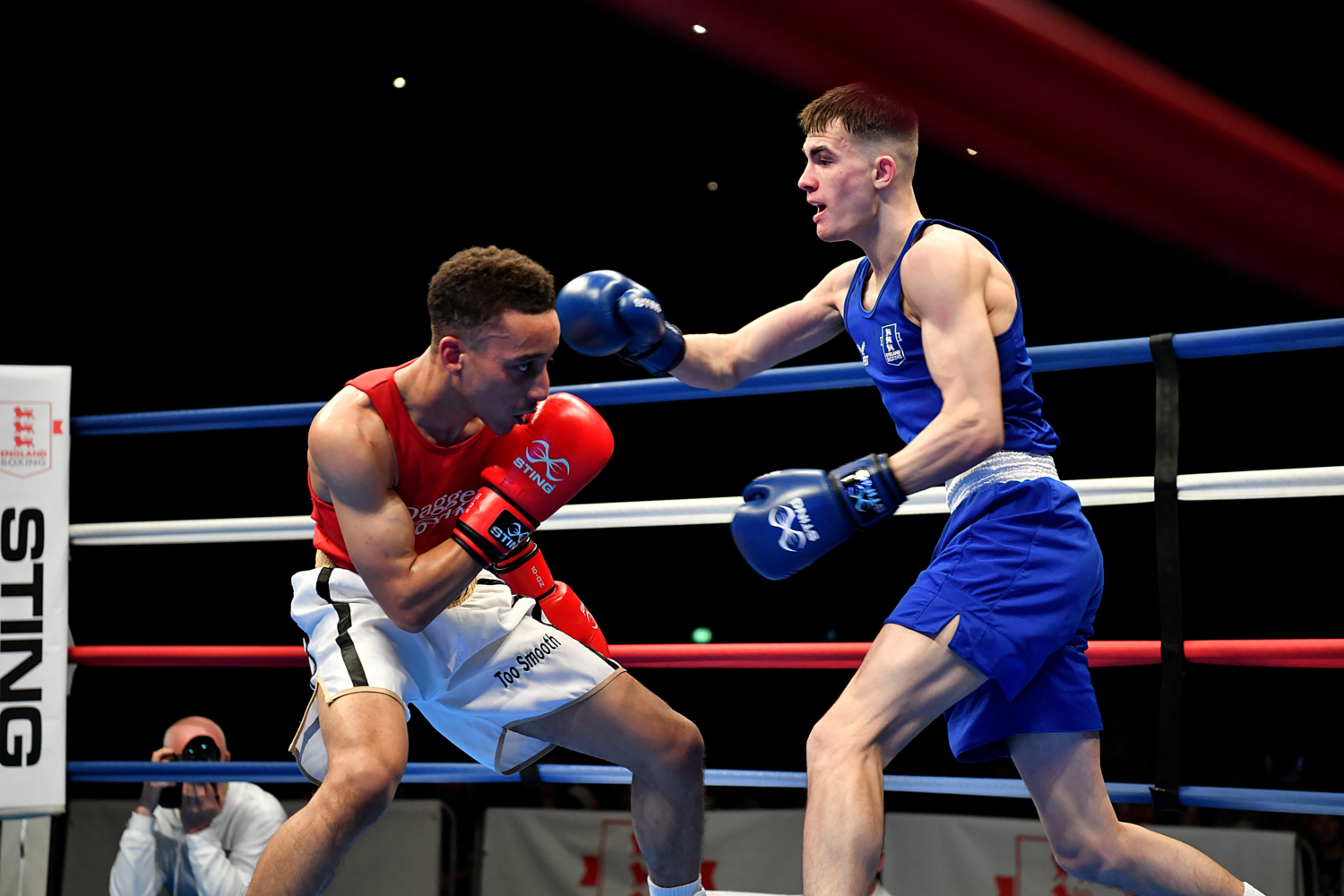 Huddart (pictured above) was a unanimous victor over Dagenham's Darren Bailey – a National Senior Development Champion in 2021 – but not before a highly-competitive tussle that wowed a passionate crowd.
Dryden's success over Croxteth's Jack Turner followed a standing count in the opening round and came by way of disqualification as the Liverpool-based boxer was warned three times for holding.
One of the bouts of the day saw Toward and Repton opponent Jimmy Sains evenly matched for much of their North v South clash before the former got the nod, with a unanimous decision belying just how hard he was made to work for his triumph.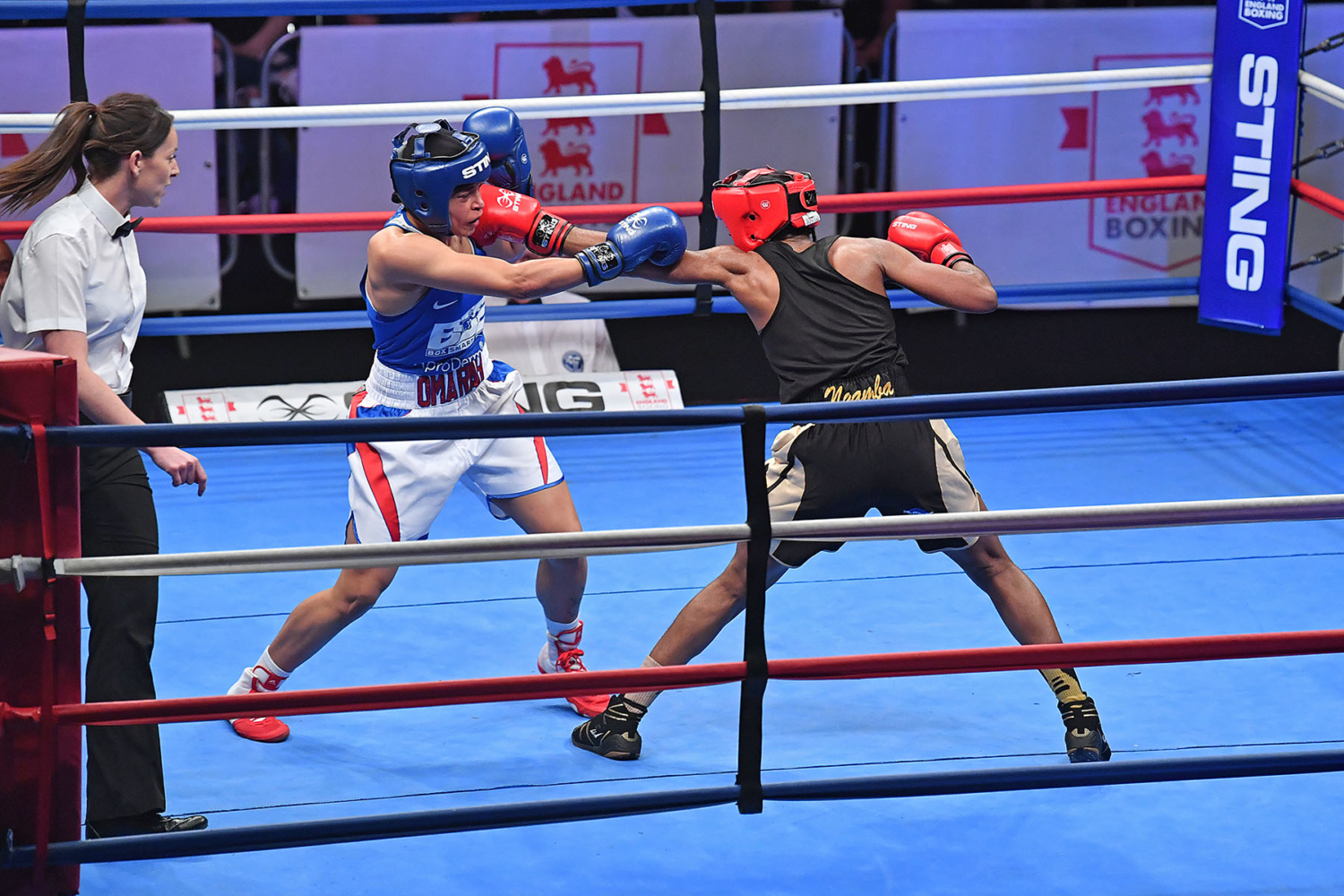 Arguably the achievement of the day belonged to Halliwell's Cindy Ngamba (pictured above), who become only the second boxer after Natasha Jonas – at ringside commentating for BBC Sport – to win three female NACs titles at different weights.
After winning at Under 81kg in 2019 and Under 75kg in 2021, she this time won unanimously at Under 70kg after an entertaining bout with Omarah Taylor (Box Smart Elite).
Only one GB Boxing boxer made it through to the final, but that man, Pat Brown (pictured top), put on a superb show in front of his hometown crowd on the same evening as another former NACs champion and Manchester local, Fury, defended his WBC world title against Dillian Whyte at Wembley Stadium.
The Under 86kg number one seed from Moss Side Fire Station – who was not officially a GB seed having only recently being put on their programme in recent weeks –  was an impressive winner against Heart of Portsmouth's Iman Zahmatkesh and was subsequently named as Boxer of the Tournament.
There was a notable honour for Seul Bee Lee (pictured bottom) at Female Under 52kg as she became the first person representing the Police Boxing Association (as opposed to an officer representing a club) in almost 100 years to win a top-level national title.
The Met Police Boxing Club member, who serves as a Detective Constable, won by a unanimous points decision in her bout with Shelby Lee of Minster Golden Gloves to emulate the achievements of 1920s duo Harry Mallin and Fred Jackson.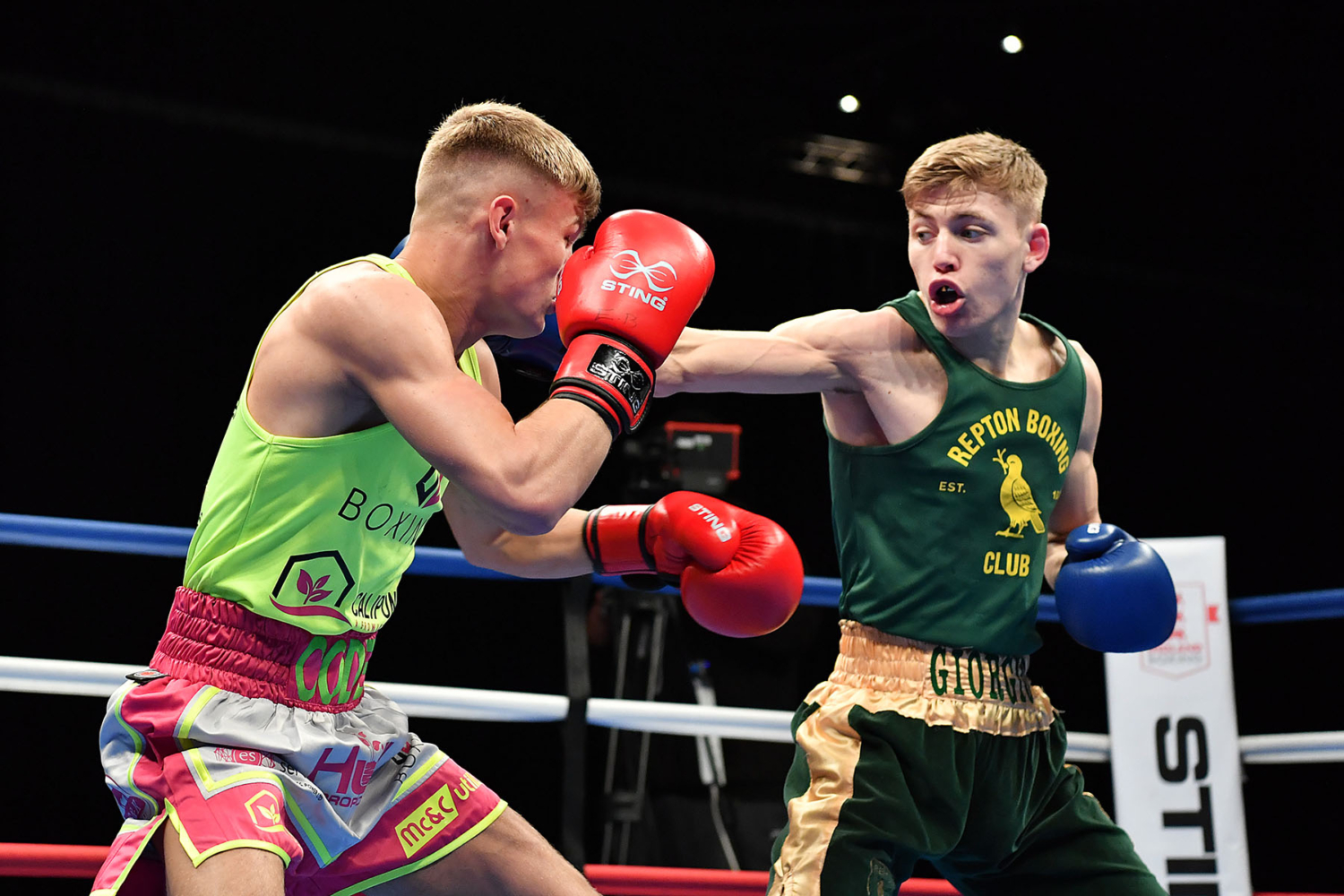 London club Repton have a proven record of producing NACs champions and this year was no exception as Giorgio Visioli (pictured above) highlighted his class with victory in the Male Under 60kg category.
It was sweet revenge for the talented southpaw, who was beaten by the same opponent in last year's England Boxing National Youth Championships final.
Finals Day produced a high volume of teenage winners who were competing in their first or second NACs, with former European Youth champion Sacha Hickey among them.
The 18-year-old secured a unanimous win over a boxer almost twice her age in the shape of 33-year-old mum Sarah Dunne (Metro) to maintain her record of only having ever lost one bout.
Birtley were the only club to secure more than one title, with 20 different clubs from 11 different regions across the country boasting at least one winner.
Midlands Counties were the most successful region with six victorious boxers, followed by Tyne, Tees and Wear (four) and London (three).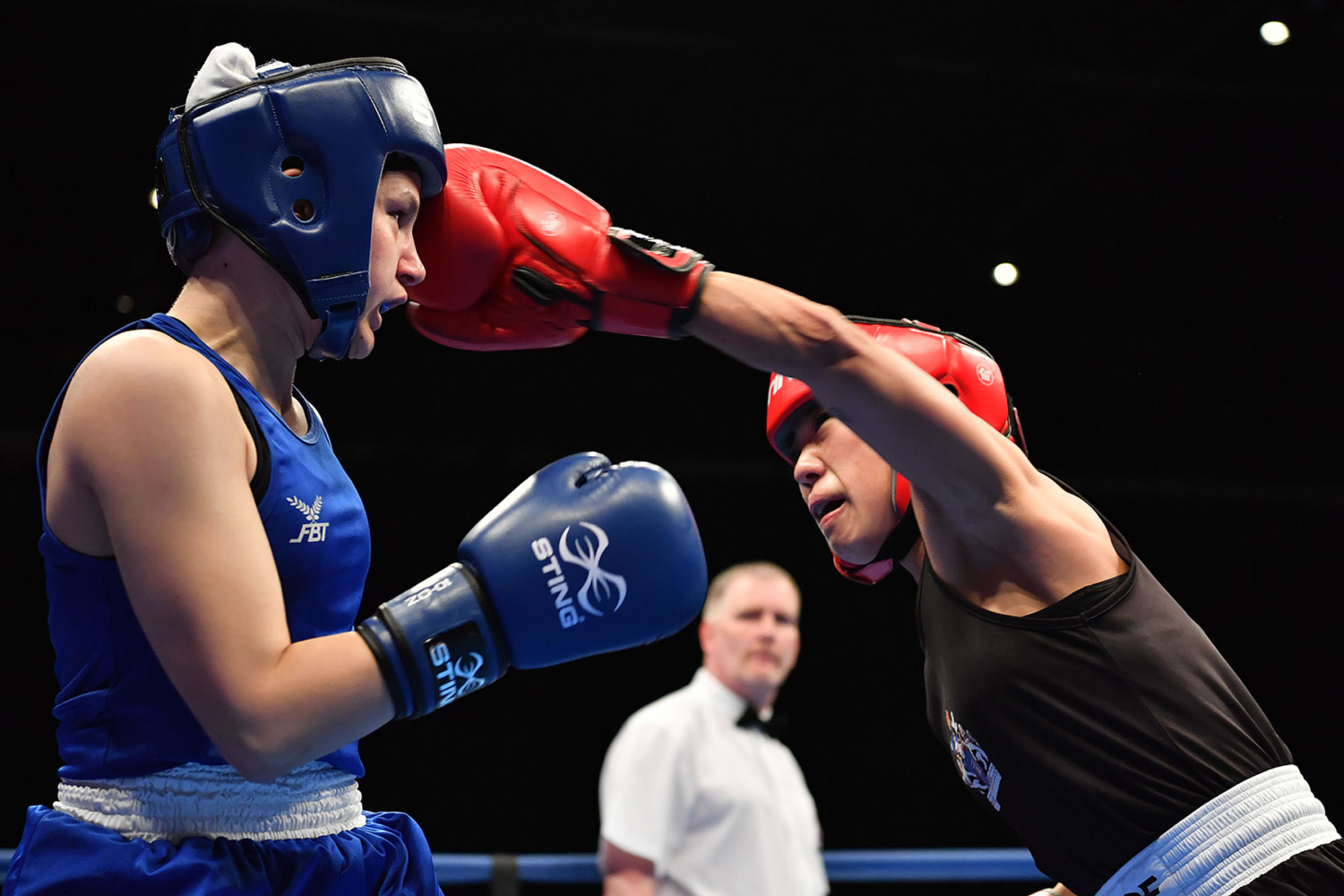 Past winners of the NACs (formerly ABAs and Elites) include Frank Bruno, Nicola Adams, Nigel Benn, Savannah Marshall, Ricky Hatton, Natasha Jonas, Carl Froch, Chantelle Cameron, Tyson Fury, Lisa Whiteside, Anthony Joshua and Karriss Artingstall.
All winners received national title belts, while runners-up received a silver medal.
Both winners and runners-up will be automatically invited to for assessment with GB Boxing at the English Institute of Sport in Sheffield.
Chair of the England Boxing Championships sub-committee Ian Ireland said: "We would like to thank all those who contributed to making this year's tournament such a success, from the initial regional rounds all the way through to Finals Day.
"It's fantastic to see the depth of young talent coming through from the Youth and Junior ranks and challenging the established boxers, and I'm sure there'll be names from this weekend who will go on to become a success in the future on the Olympic and world stage."
Click here to view the full results of all 23 bouts.