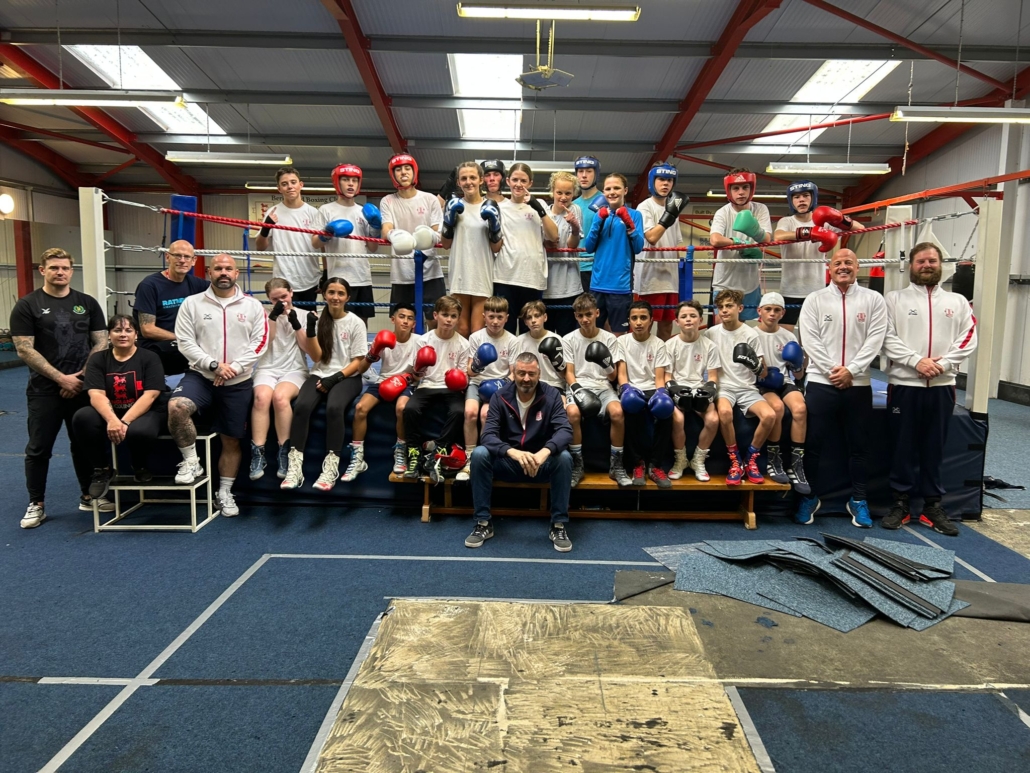 Final camps of the year take place for successful Schools Squads
October 3, 2023 | by Chris Boyd
England Boxing's Schools Performance Pathway boxers came together for the final time this year, celebrating a hugely successful year whilst laying the foundations for further success in 2024.
Sunday 1st October saw the North Squad descend on Burmantofts ABC in Leeds, whilst the South Squad met at Berinsfield ABC in Oxfordshire.
A comprehensive day of development training took place at both gyms. Performance coaches continued to educate the boxers on England Boxing's five pillars of before, after, distance, space, and tempo.
This was followed by a workshop on rules and scoring criteria by respected EB Officials Mickey Bradshaw and Mike Hemming.
The camps represented the culmination of a stunning year for the Schools Pathway squad, who won 10 gold, seven silver and one bronze medal at the GB Schools Three Nations 2023 in Cardiff, Wales, followed by eight gold, three silver and one bronze medal in the EUBC Schools European Championships 2023 in Maribor, Slovenia.
England Performance National Coach Mick Maguire celebrated the efforts of Adrian Fleming (North) and Steve Bryant (South), who have led the squad throughout the year: "The Schools Pathway has been delivered tremendously well this year by both Adrain and Steve, who also jointly led the team to huge success at the GB Three Nations earlier this year.
"That hard work and tournament experience then contributed to the magnificent haul of medals for England at the 2023 EUBC Schools European Championships in Slovenia.
"Adrian and Steve have both commented on how exciting this current crop of boxers are and they're both confident that the future is very bright for this England Schools group.
"Lastly, we must give our sincere gratitude to Burmantofts ABC and Berinsfield ABC, who have provided their wonderful facilities all year round to enable the Schools camps to take place.
"We look forward to 2024 and we're excited to watch this talented group of boxers develop even further."
Image Credit: EUBC.