Female coach spotlight: Donna Harvey-Arnell (Ipswich Boxing Club)
July 17, 2021 | by Matt Halfpenny
In the third of the series looking at the coaches who are taking part in the inaugural England Boxing Female Coach Development Programme (FCDP), Ipswich Boxing Club's Donna Harvey-Arnell explains how the course has already proven to be helpful to her.
How did you get into boxing?
I first got involved in boxing when in the army and it has progressed from there.
How pleased are you to be involved in a programme that is actively bidding to push women's and girls' boxing forward?
I'm super-excited to be on the programme. I feel I now have an additional support network and there is so much experience for me to draw on. My confidence has already grown.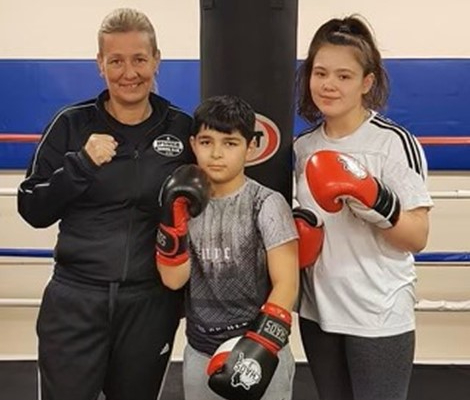 What do you hope to get out of the FCDP that can improve you as a coach?
I hope to gain more knowledge, insight and really pick other coaches and my mentors' brains. Even after a short time I'm already coaching differently and thinking about the boxers differently.
How much will attending the FCDP help you when you return to your club environment?
I've already had experience gained on the course that has helped me in my normal coaching environment, when a visiting coach was outwardly disrespectful of the club, the boxers and myself. I had the confidence and knowledge to deal with the situation correctly so that my boxers were not adversely affected.
Who are your biggest boxing inspirations?
Katie Taylor for leading the way, and Dillian Whyte for doing it his own way.