Famous names return home in support of Birtley open day
September 14, 2021 | by Matt Halfpenny
Home grown Tokyo 2020 Olympians Pat and Luke McCormack and professional boxer Cyrus Pattinson were in attendance to inspire future generations at Birtley ABC's open day, held over the August Bank Holiday weekend.
The Tyne Tees and Wear region club reopened, with restrictions, in April 2021 after Covid-19 lockdown but, at that time, no home shows or competitions could be organised that are considered essential to member development.
After management committee discussion, it was decided to give members the opportunity to display their skills and abilities to their family and friends at the open day.
There was to be no entry fee but donations were accepted to help towards the cost of t-shirts, medals, advertising and certificates.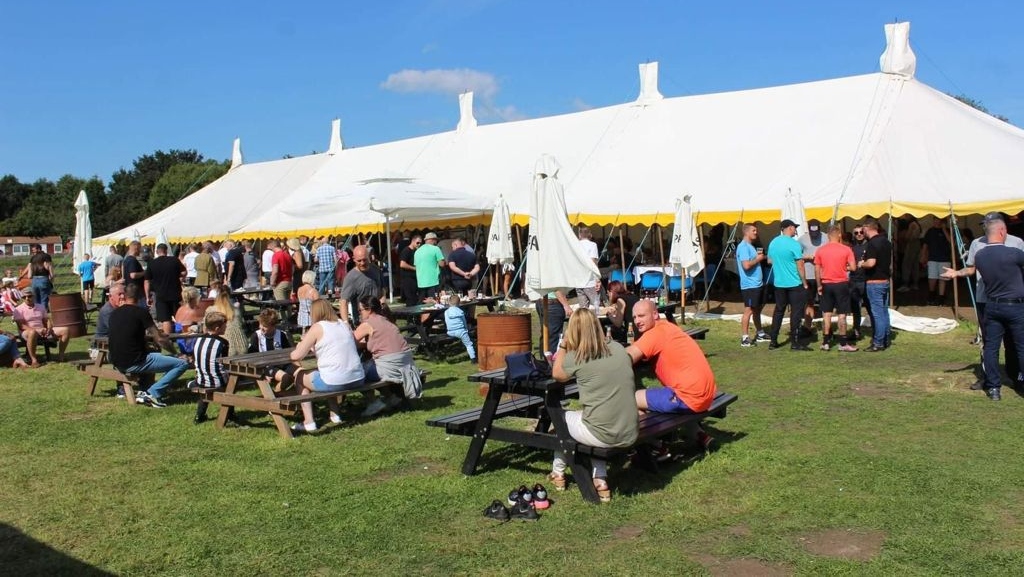 The day intended to give all club members experience, use their skills and have some fun after their time in the ring.
All club members were involved, including volunteers, from Kids Gloves Club to registered boxers.
It was hoped children, as well as older boxers, would gain confidence from the family-friendly occasion, providing a stimulus for the forthcoming 2021-22 season.
Two bouncy castles were erected for all children to use, adding to the fun side of the occasion.
The McCormack twins and Pattinson posed for pictures with members and their families, as well as handing out certificates, medals and t-shirts to everyone taking part.
Head Coach Graeme Rutherford said: "This day was intended to give the younger members the experience and feeling of what it's like to be in the ring.
It was a brilliant to give the younger boxers the experience of a live audience, and has proven to be a very positive talking point!
Everyone who attended had a wonderful day – the weather was more than kind to us too – giving the children real confidence, as was shown the following week when back in training
"It was an also opportunity for the community to get together and have a bit of fun as the past year has been tough for everyone."