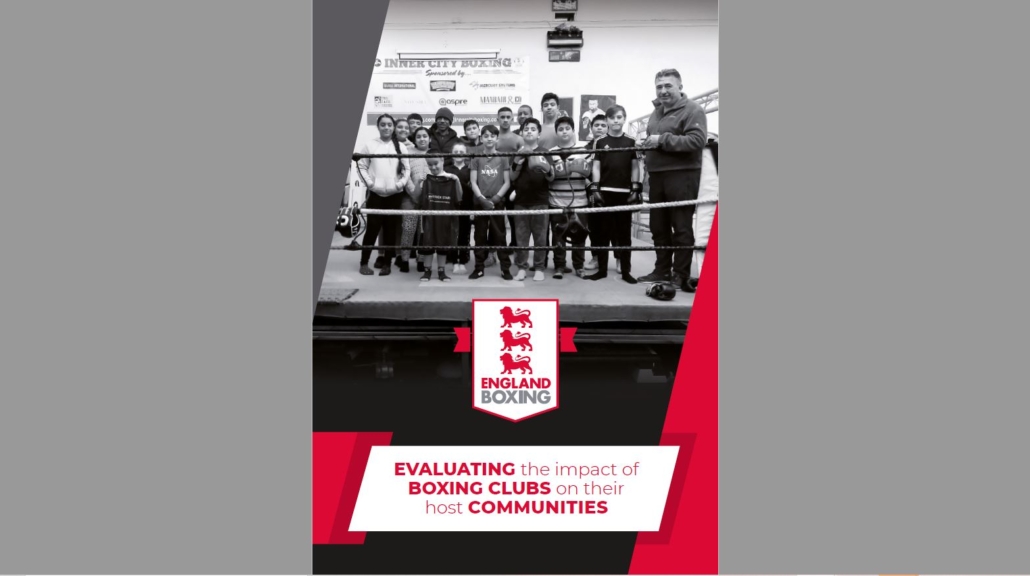 Boxing's secret to success revealed in pioneering academic study
June 10, 2020 | by Matt Halfpenny
England Boxing has published a report identifying how and why its member clubs have been so successful in engaging with people in deprived areas.
The 56-page study – funded by Sport England and produced by the Sport Industry Research Centre of Sheffield Hallam University – is based on interviews and evidence provided by a sample of 60 of the country's clubs that are proactive in their respective communities.
Research shows that people in low socio-economic groups have frequently proven to be the hardest to engage in terms of getting them physically active on a regular basis.
The document pulls together the reasons England Boxing has been able to buck that trend, with 40 per cent of member clubs situated in the 20 per cent most deprived areas of the country.
"For many years people within boxing have known that the sport does a great job working in the toughest communities in England, often developing young people and steering them away from anti-social behaviour, but it's been hard to explain to others exactly why that is," said England Boxing's Head of Development, Ron Tulley.
"This report provides real independent evidence to back up those claims and gives recommendations that will help more boxing clubs – and perhaps clubs from other sports –  to become integrated in their communities, providing social as well as sporting development.
"For some areas, the resident boxing club has become the very hub of the community offering services above and beyond boxing training. Even those outside the sport frequently reflect that boxing is good for young people because 'it keeps them off the streets', and it's what clubs do with the young people when they are off the streets that really matters."
The evidence for the report was gathered at A Celebration of Boxing in the Community, a two-day conference held last October.
It was attended by Sport England Chief Executive Tim Hollingsworth, who hopes the completed report can be a valuable tool not just for boxing, but the sports sector as a whole.
He said: "Boxing is a sport with a really powerful opportunity to reach and engage with different audiences and this is in no small part down in part to the coaches, who often take on a mentoring role.
"These volunteers work in some of the toughest areas of the country as nearly three quarters of boxing clubs are located in the most deprived communities.
"These boxing clubs help to provide new and different opportunities to young people, which can help them reach their full potential.
"I hope the insight gained from this research can help other sports and activities reach more people from all backgrounds, so more people can enjoy the benefits of being active."
The findings relate to four key themes – location and environment, boxing, coaching and leadership, culture and ethos and funding and impact.
Alongside the report, five videos were commissioned by England Boxing that highlights the fantastic community work being done in clubs all around England.
Clubs featuring in the Inspiring the Community series are each undertaking pioneering work in a specialist area.
Anfield ABC
Tackling knife crime in Liverpool.
Broadplain Police ABC
Conducting sessions for people with Parkinson's in Bristol.
Pat Benson Boxing Academy
Helping improve attendees' mental health and helping secure apprenticeships in Birmingham.
South Wye Police ABC
Welcoming people whatever their race or background in a truly multicultural gym in Hereford.
Poole ABC
Disability is no bar where boxing is concerned, as member Katie Farley, who has cerebral palsy, explains.