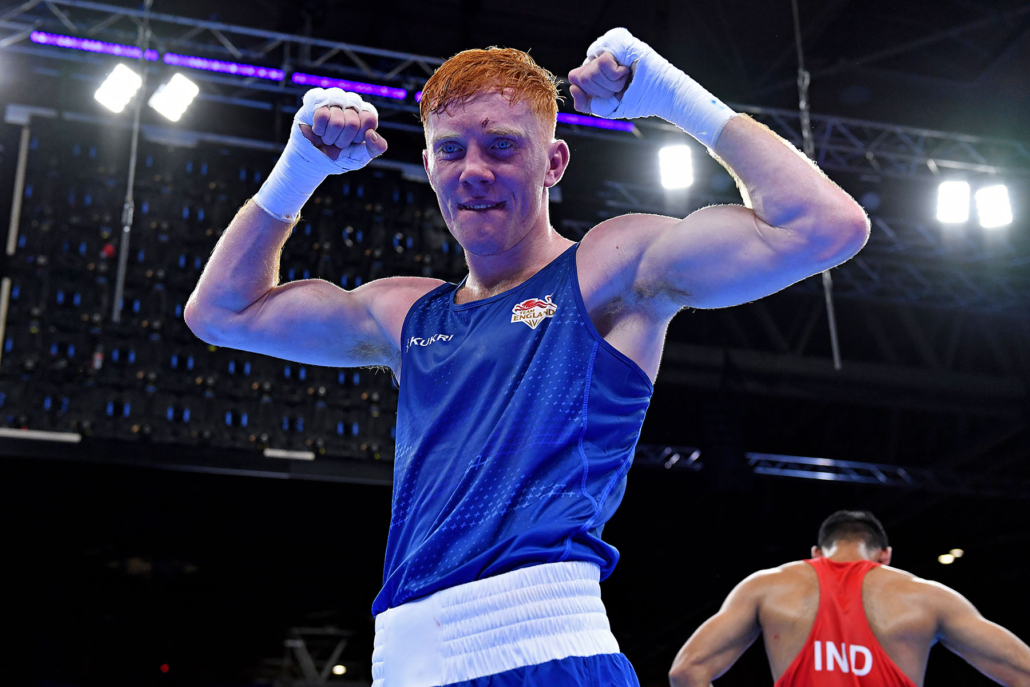 Birmingham 2022: Four from seven Three Lions through to semis and guaranteed medals
August 3, 2022 | by Matt Halfpenny
Four Team England boxers have guaranteed themselves medals and progressed to the semi-final stages of the Birmingham 2022 Commonwealth Games boxing tournament.
Lewis Richardson, Demie-Jade Resztan, Savannah Stubley and Aaron Bowen delighted the watching home crowd by claiming a last-four place at their respective weight division on day six of boxing.
However, the day was tinged with some disappointment for the Three Lions as three of their boxers, Kerry Davis, Joe Tyers and Jodie Wilkinson saw their campaigns come to an end after defeats.
Six more Team England boxers will hope to add to the semi-finalists total when they vie for semi-final places tomorrow on day seven of action at the NEC before a rest day.
First into action for the Three Lions was hometown favourite Davis, who took on Mozambique's Rady Gramane at Under 75kg.
The Jewellery Quarter Boxing Club member got the better of the opening round on four of the five judges' scorecard, preferring her long-range work to that of her opponent on the inside.
The African came back well in the second, winning it unanimously, despite Davis landing a solid shot late on to leave all to play for in the final round.
And despite being back by her fellow Brummies in the crowd, the tide had turned and Gramane kept on the pressure to win by a unanimous margin.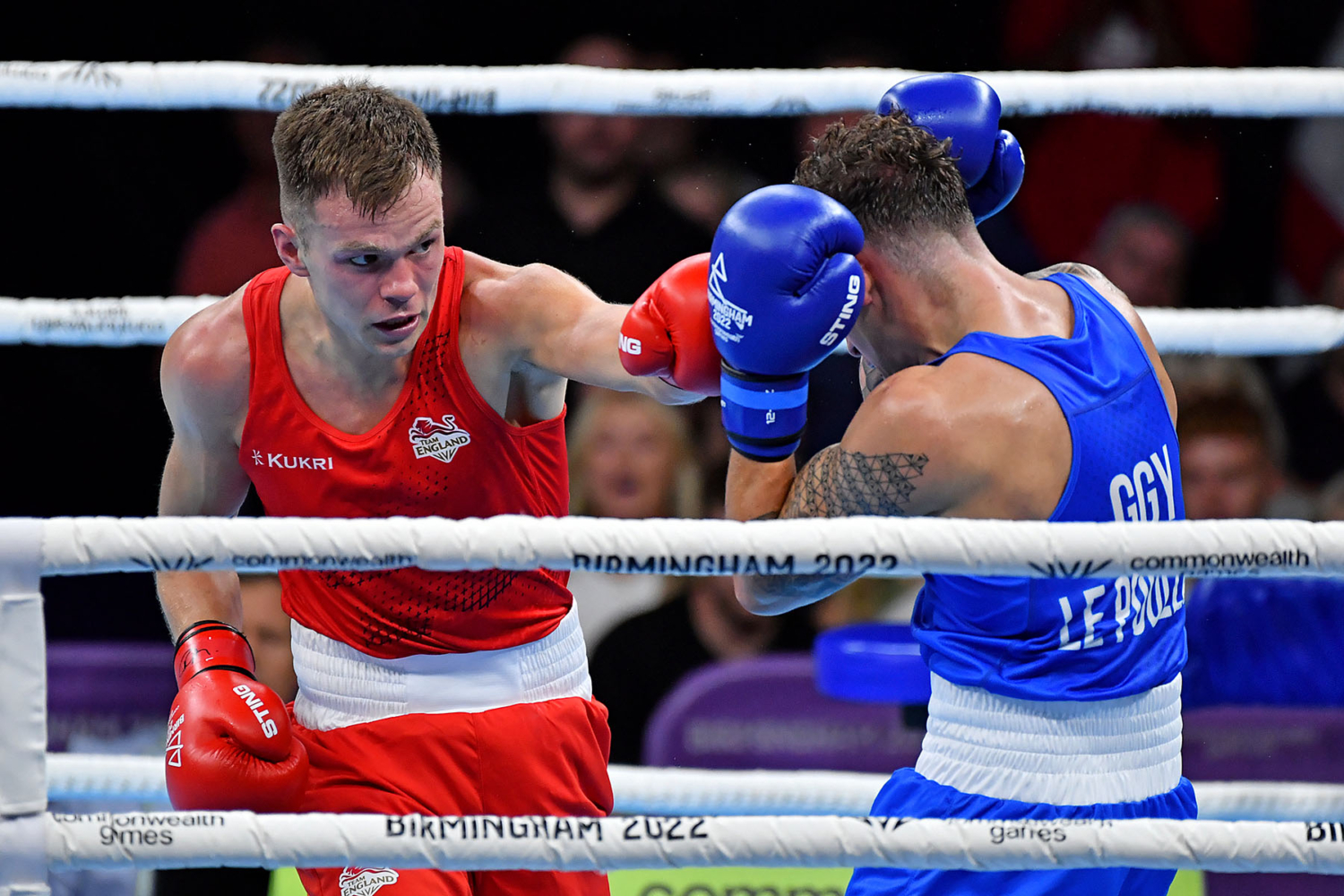 Richardson faced a tough assignment against Guernesey's Billy Le Poullain, who had been a finalist last December fin the England Boxing National Amateur Championships 2022, where he lost to Ramtin Musah.
But the Colchester boxer was equal to the task, holding his own against Le Poullain's front foot style that had seen him stop Repton's Jimmy Sains in the aforementioned nationals.
Richardson took the first round unanimously and backed it up with a barrage of punches in the latter stages of the second, meaning he again took it unanimously, this time with one judge deeming it to be a 10-8.
With a big advantage, Richardson then kept himself out of trouble in the closing stages, using his superior height and counter boxing skills to prevail by a unanimous margin, winning all three rounds.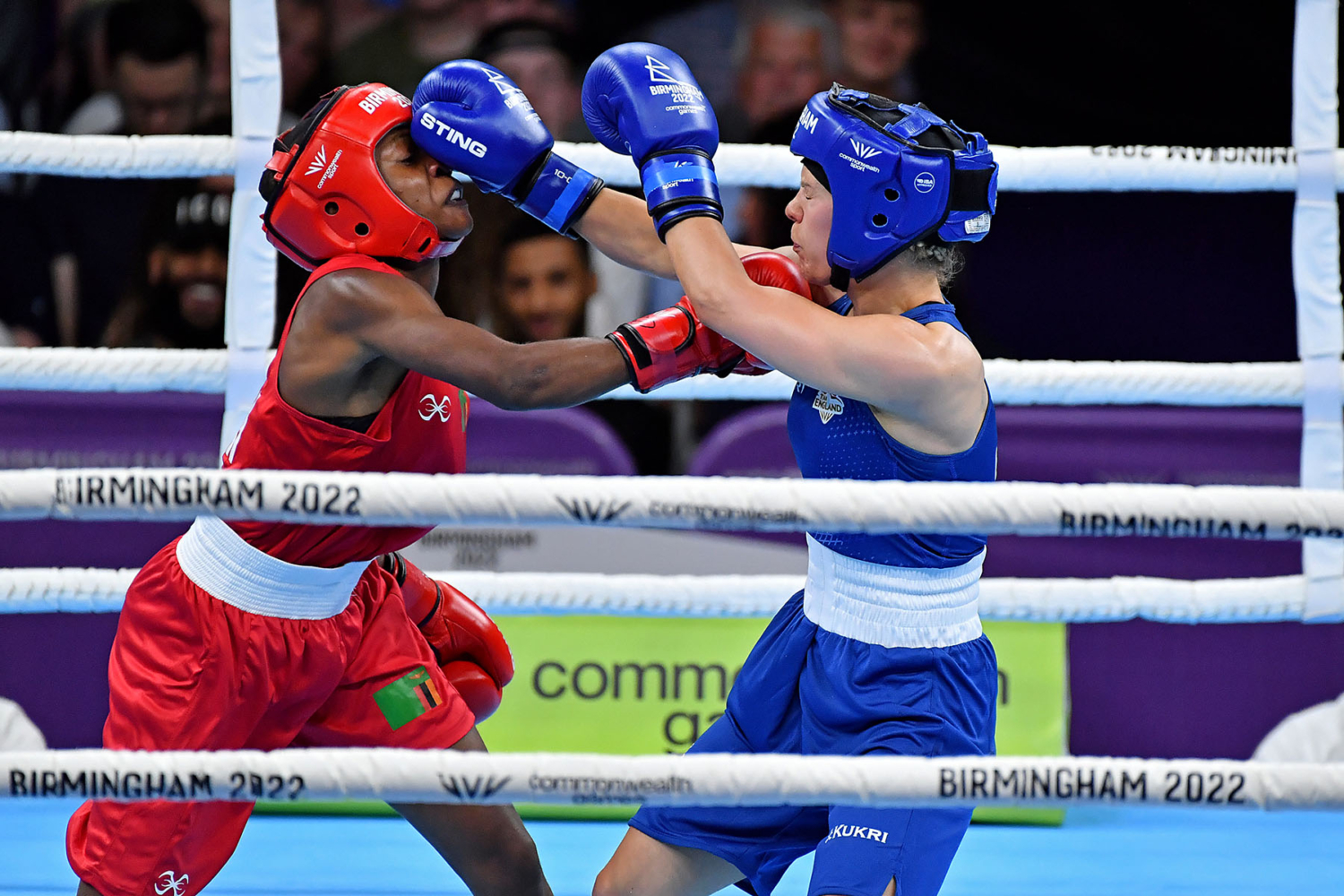 As the evening session got underway, Resztan took on Magret Tembo (Zambia) and dropped a close first round 3-2.
It was a better round for the New Astley boxer in the second as she edged it 4-1 – and was further helped by her opponent having a point deducted.
The very next bout saw Empire School of Boxing's Savannah Stubley, with her coaches in the stands vie for her place in the semi-finals against Nigeria's Yetunde Egunjobi.
A closer second round saw the North Easterner edge it 3-2, leaving her ahead on two judges' scorecards, down on one and even on the other two, meaning the third round would be critical.
Again she won it 3-2, but this time with different judges preferring her work, as she ran out a 29-28 overall victor across the board.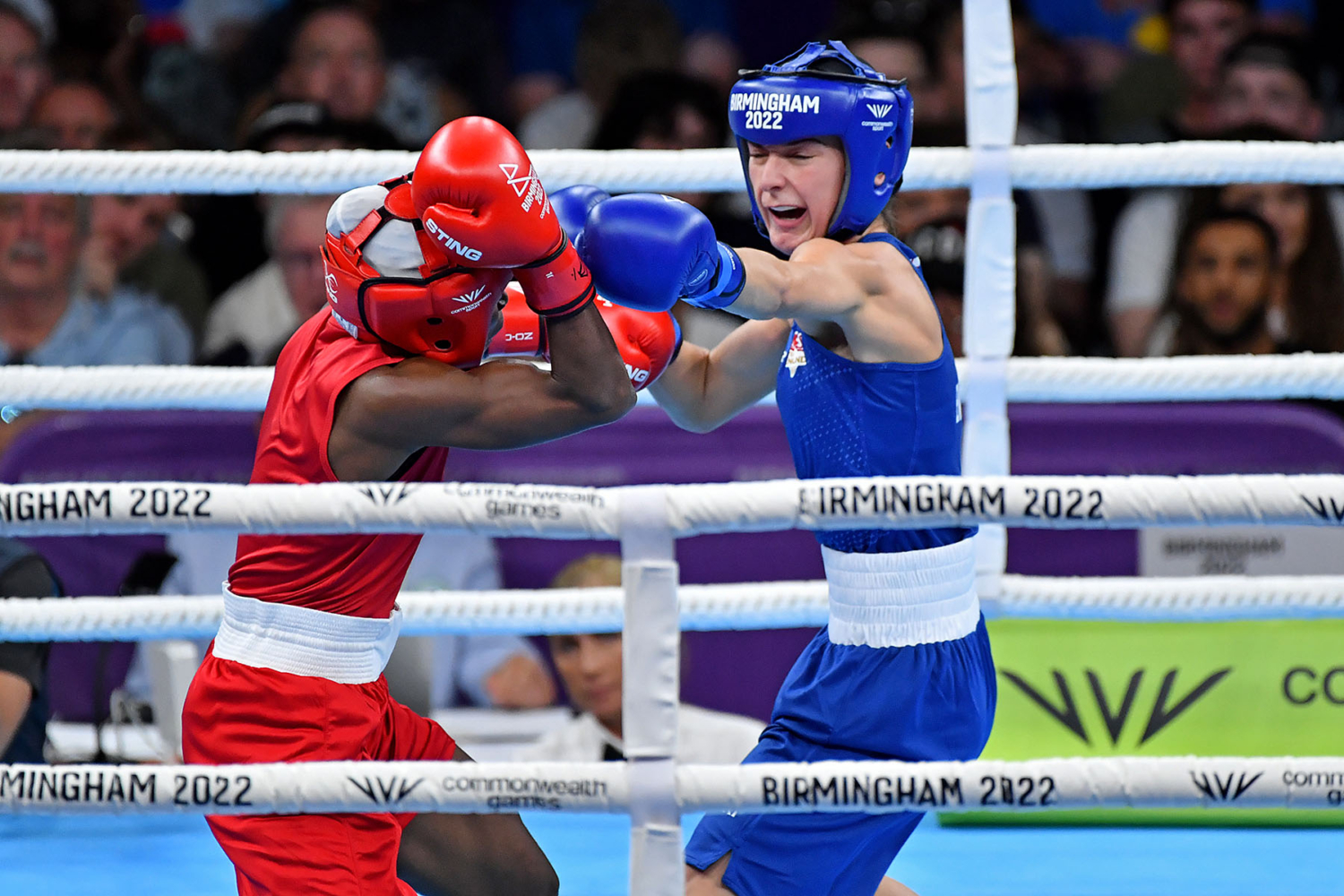 Next to go for Team England was another North Easterner, Tyers, who was contesting an Under 63.5kg semi-final place in taking on Louis Colin of Mauritius.
A cagey opening round, with box boxers largely keeping their distance, saw the Billingham Boxing Academy man clinch an early 4-1 opening advantage.
Tyers sustained a cut above his eye in the second round that provided an unwanted distraction and he took some good shots to leave the bout on a knife-edge, with three judges having it all square while there was one point in it either way for the other two ringside officials.
A nip and tuck final round was perhaps turned in Colin's favour when he landed a vicious punch in a high-octane exchange to force a standing eight count, but the home boxer nevertheless kept battling to the end.
The Mauritian eventually won the bout on a 4-1 split decision, much to the disappointment of the vast majority of the Birmingham crowd, who were rooting for the home boxer.
England's penultimate boxer of the day, Wilkinson made a confident start in her Under 70kg clash with Northern Ireland's Erieann Nugent.
She fired in much the better shots in the opening round to win it unanimously and give herself a solid platform from which to work.
The Tigers boxer looked to use her jab to good effect in the second round and also bid to land some eye-catching combinations, but Nugent was adjudged to have produced the better work to secure a 4-1 advantage and once again leave things in the balance.
Wilkinson's cause was not helped as she was deducted a point for excessive holding midway through the final round and she was always up against it from then on, losing by a 4-0 split decision margin.
Despite the largest roar of the night as a welcome, Coventry's Bowen was edged out of the third round on a 3-2 split as both boxers landed some clean shots.
The score was reversed in the second round, meaning the bout could not be any tighter, with three judges having the score dead even.
In what quickly became one of the bouts of the tournament so far, with both boxers giving it everything, the result was still in doubt going into the final minute.
But Bowen – England Boxing National Amateur Championships winner in 2019 and 2022 – dug deep amid the deafening 'Birmingham Thunder' crowd stamp to prevail.
As a 4-1 split decision win was announced thanks to a unanimous last round win, he celebrated with a fist pump, as did many in the partisan home crowd.
All images by Andy Chubb (@SheffieldSport)
Day seven Team England bouts
Afternoon session:
Women's Under 60kg –  Jade Burden (Isle of Man) v Gemma Richardson (England), bout 7, approx. 1.30pm.
Men's Under 71kg – Aiden Walsh (Northern Ireland) v Harris Akbar (England), bout 11, approx. 2.30pm.
Men's Under 92kg – Arthur Lavalou (Papua New Guinea) v Lewis Williams (England), bout 13, approx. 3pm.
Evening session:
Men's Under 51kg – Kiaran MacDonald (England) v Otukile Mahommed (Botswana), bout 2, approx. 6.15pm.
Women's Under 57kg – Sameenah Toussaint (England) v Tina Rahimi (Australia), bout 6, approx. 7.15pm.
Men's Over 92kg – Nigel Paul (Trinidad and Tobago) v Delicious Orie (England), bout 16, approx: 9.45pm.
Follow the action
Stay tuned to our socials on Twitter (@England_Boxing), Instagram (@englandboxingofficial) and Facebook for updates across the Commonwealth Games.
Also check out the dedicated Birmingham 2022 page by clicking here.
Stay tuned to our socials on Twitter (@England_Boxing), Instagram (@englandboxingofficial) and Facebook for updates across the Commonwealth Games.
Also check out the dedicated Birmingham 2022 page by clicking here.