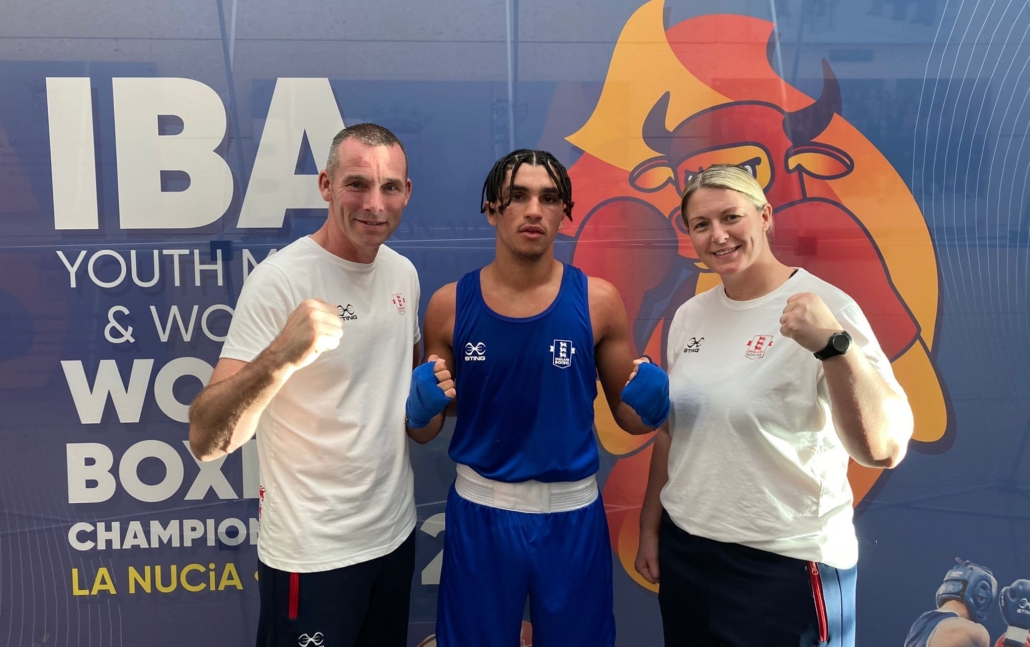 A memorable year for England Boxing
December 30, 2022 | by Matt Halfpenny
It's been a memorable 2022 for England Boxing and it's member clubs, both in competition and out in the community.
Running through each month, here are just a few of the many highlights…
January
England Boxing published the finding of its Race Review, which included seven recommendations to improve equality, diversity and inclusion.
A second face-to-face workshop for the first cohort of the Women's Coach Development Programme (WCDP) is staged at the English Institute of Sport in Sheffield.
February
The Midlands Counties region enjoyed a weekend to remember at the England Boxing National Youth Championships 2022 in Barnsley, as they collected 10 of the 35 titles on offer.
Billingham Boxing Academy were named as the winners of England Boxing's Community Club Impact Recognition Programme, in association with STING, for its sterling community work.
March
Team England made an eagerly-awaited return to international competition after an enforced lay-off due to Covid-19 with a 3-3 draw in a duel against Scotland in Glasgow.
The Clink to Club Programme, which aims to give prisoners preparing for release a helping hand in adjusting to life in the community, is launched.
The strength in depth of junior boxing around the country was underlined as all 11 regions and boxers from 44 different clubs won the 52 titles at the England Boxing National Junior Championships, held at the Guildford Spectrum.
April
Birtley's boxers notched a hat-trick of England Boxing National Amateur Championships (NACs) 2022 titles on a memorable Finals Day at Manchester Central with Shaun Huddart (Under 54kg), Jack Dryden, (Under 57kg) and Dan Toward (Under 75kg) all triumphant.
A young boxer from Phoenix ABC, Nottingham, Isabella Cherrett, travelled with her father to Polish capital Warsaw to deliver aid to Ukrainian families following the outbreak of war.
An incredible Finals Day saw Team England bring home four gold medals from the EUBC Youth European Championships 2022 in Sofia, Bulgaria, with Enriko Itauma, Damar Thomas, Owen Ketley and Emily Whitworth all topping the podium.
May
England Boxing's Development Coach Amanda Coulson was named as IBA's Outstanding Woman Coach.
England Boxing announced that a number of Community Boxing Apprenticeship roles were to be created as a legacy to the summer's Birmingham 2022 Commonwealth Games.
London powerhouses Repton and Rainham ensured the region claimed the lion's share of the 75 titles contested at the England Boxing National Schools Championships 2022, held at the Spiceball Leisure Centre, Banbury.
June
Eight England Boxing referees and judges successfully passed the IBA 1-star Course at the Haringey Box Cup.
Team England enjoy an excellent GB Junior and Youth Three Nations as the host nation, claiming 32 gold medals from the 42 finals contested.
The Three Lions Schools boxers followed this up with a further 11 golds at the GB Schools Three Nations 2022, held in Dundee, Scotland, to top the medals table.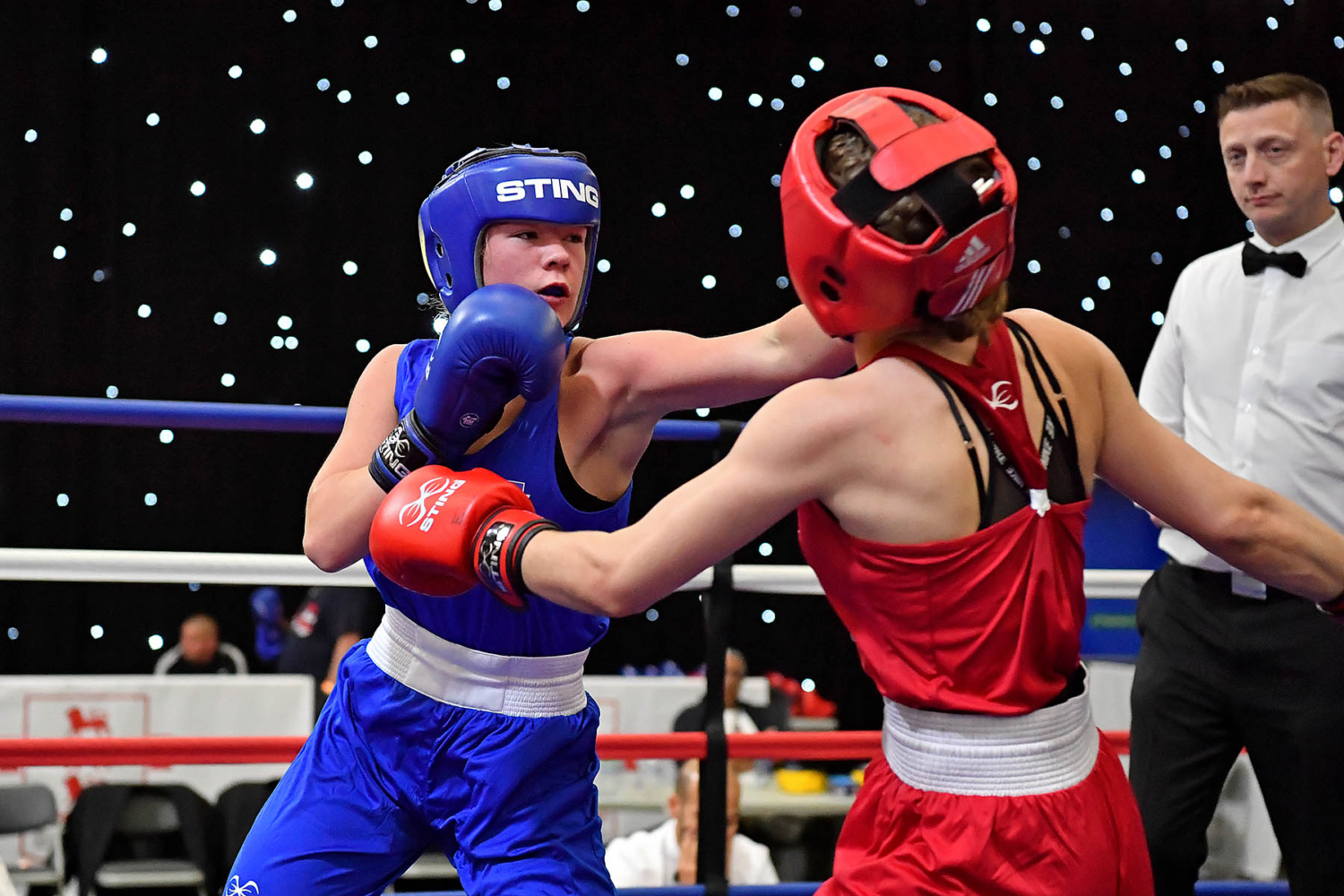 July
England Boxing director Micky Norford was appointed to the prestigious role of Technical Delegate for Boxing for the Birmingham 2022 Commonwealth Games while officials Geoff Cannell and Lee Innes were appointed to referee and judge at the global sporting extravaganza.
England Boxing-affiliated Kronik Warrior Adaptive Boxing Academy successfully completed a 24-hour Boxathon to promote awareness of the mental health benefits of boxing and to raise funds to keep free classes running.
August
Team England were named as Best Team at the EUBC Schools European Championships 2022 in Turkey after winning seven gold medals and 18 in all from 21 competing boxers – a record.
Gold medal successes for Delicious Orie and Lewis Williams capped a strong showing from Team England at the Birmingham 2022 Commonwealth Games, where they also took three silver and three bronzes.
Members of Hulton Abbey ABC rallied round to raise £1,000 for one of its teenage members, Tommy Cartlidge, after he was placed into an induced coma.
September
England Boxing's new Boxing Activator course, which gives staff at schools, community groups and multi-sports providers the skills to introduce young people to the sport's basics, is launched.
Chairman Richard Brooke praised the 'huge amount of work' that the club and volunteer network did to keep amateur boxing running through the difficult Covid-19 lockdown periods at England Boxing's AGM.
Applications were opened for England Boxing's inaugural 12-month Women's Official Development Programme to support 10 officials in their development and progression within their respective regions.
October
Seven of England Boxing's apprentices attended Coach core's 10-year anniversary celebration at the Copperbox Arena London – and got the chance to meet Prince William.
Boxers from 75 different clubs spread around the country supplied the 91 title winners at the England Boxing National Development Championships 2021, held at the Spiceball Leisure Centre in Banbury.
Team England topped the EUBC Junior European Championships 2022 medals table in Italy with wins for Ruby White, Alice Pumphrey, Ella Lonsdale and Adam Maca.
November
A record seven medals – two gold (Enriko Itauma and Amber Moss-Birch), one silver and four bronze medals – were secured by Team England at the IBA Youth World Championships 2022 in Spain, as the Three Lions finished the year with a best-ever 45 medals from major tournaments.
Five England Boxing coaches completed the IBA one-star international coaching course – Laura Sargeant, John Hodkinson, Chris Lodge, Phil Knight and David Johnson.
December
The second annual Women in Boxing Conference was staged at Leigh Leisure Centre, with official Emma Smith and coach Naadrah Hafeez as guest speakers.
The England Women's Winter Box Cup returned after a two-year absence brought on by the Covid-19 Pandemic and produced 49 champions from 35 clubs, with seven different nations competing.