Aston ABC promote boxing at Community Games event
July 3, 2019 | by Matt Halfpenny
Aston ABC took boxing out into the local community when attending the 2019 BBC West Midlands Community Games at Birmingham's Alexander Stadium – the host venue for the 2022 Commonwealth Games.
The club is run by husband and wife team John and Elaine Homer and they were joined by their daughter Isabel, aged 12, to deliver fun boxing activities.
Their taster sessions took place alongside many other sports at the event and attracted large crowds, with both John and Elaine busy padding enthusiastic visitors throughout the day.
They were ably assisted by Isabel, who even found the time and energy to join in the 400m race, which also took place at the event (see picture).
John, who is the lead coach at Aston, said: "It's was a very busy but very rewarding day for us.
"It's wonderful to see the interest that the local community have in the sport of boxing and we had a queue for almost the entire day from eager participants wanting to try out hitting the pads.
Elaine added: "What a joy it was to see the smiles on the faces of people as they joined in with us on the boxing stand.
"We have all had a terrific day and met so many lovely people that it really has made the whole event a wonderful experience for us all."
This was the second Community Games of the year, with England Boxing clubs having been in attendance at both events.
For more information on upcoming Community Games events across the summer please check out the organisers Facebook page: https://www.facebook.com/inspireactivity/
John believes all local sports clubs benefit from the joined-up approach, particularly with the city readying themselves for the Commonwealths.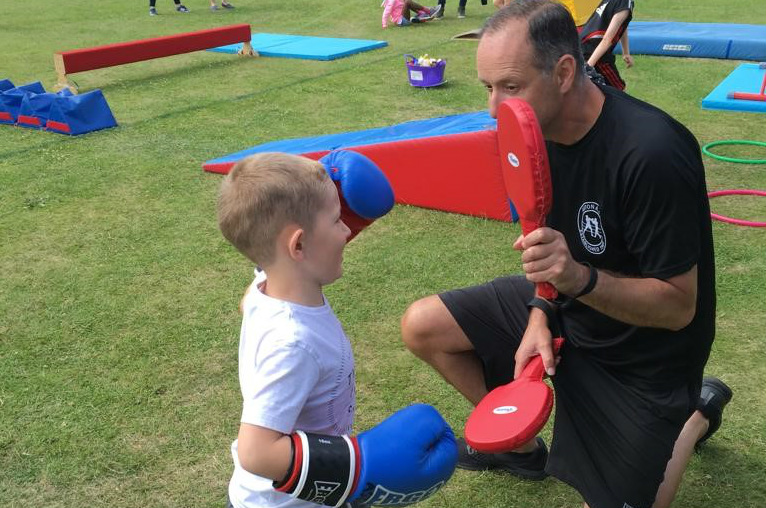 He said: "It was so exciting to see such a large crowd at the stadium enjoying the multitude of sports on offer and It bodes well for the Commonwealth Games in 2022.
"I am sure that the local community clubs will have a large part to play in the successful delivery of the 2022 Games and we at Aston will definitely be looking to be involved as a training venue for visiting boxing teams.
"It is such an exciting time and I am sure that many of the local sports clubs including ourselves will be playing a pivotal part in creating a sporting legacy for the city of Birmingham that will exist long after the games have taken place."
Aston ABC operates a variety of community and competition boxing sessions across the week and more information can be found by e-mailing the club at astonabc@blueyonder.co.uk or visiting the Facebook page: https://www.facebook.com/aston.boxingclub