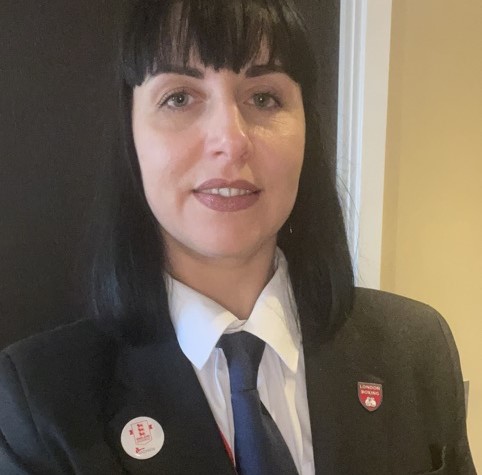 Women's Officials Development Programme spotlight: Nataliia Moroz (Finchley ABC)
January 28, 2023 | by Chris Boyd
Nataliia Moroz (Finchley ABC) became an official in 2022 and now volunteers as a judge and timekeeper. The London region official aspires to work at international events and be recognised at that level.
xxxxx
How did you first get involved with boxing and become an official?
I've known my husband since I was 15 years old and he was always in the gym, that's how my love for sports and for boxing was born. Together we have two children and our youngest son, now 14 years old. started boxing when he was six. So, I have been in the gym with them most of my life and at some point, I thought that I knew enough to be able to contribute and that's how I decided to become an official last year.
What do you hope to get out of the WODP that can improve you as an official?
I hope to gain knowledge from more experienced people in the industry, become more confident and therefore be able to progress and move further.
What do you enjoy the most in your officiating role(s)?
I enjoy watching the boxers compete, as well as, socialising with other officials and other clubs across the country.
Who are your biggest boxing inspirations?
My biggest inspiration used to be Mike Tyson, but his latest actions have really undermined it. As for a people person, it has to be Anthony Joshua.
What is your aspiration in boxing?
Be internationally recognised and be at international events as an official.