Women and girls from Northern Powerhouse and Fight for Peace enjoy inspiring weekend
November 20, 2021 | by Matt Halfpenny
Northern Powerhouse were pleased to welcome 20 visitors from London to rural Yorkshire for a weekend of rewarding activities and to swap best practice on how to keep women and girls engaged in boxing.
The Lutadoras are the female arm of fellow affiliated club Fight for Peace, which is part of a global organisation that aims to inspire young people to reach their full potential and promote peace in their communities.
During the weekend on their visit north, they took part in Powerhouse's fitness and boxing training, which offered them access to women-only sessions led by female coaches.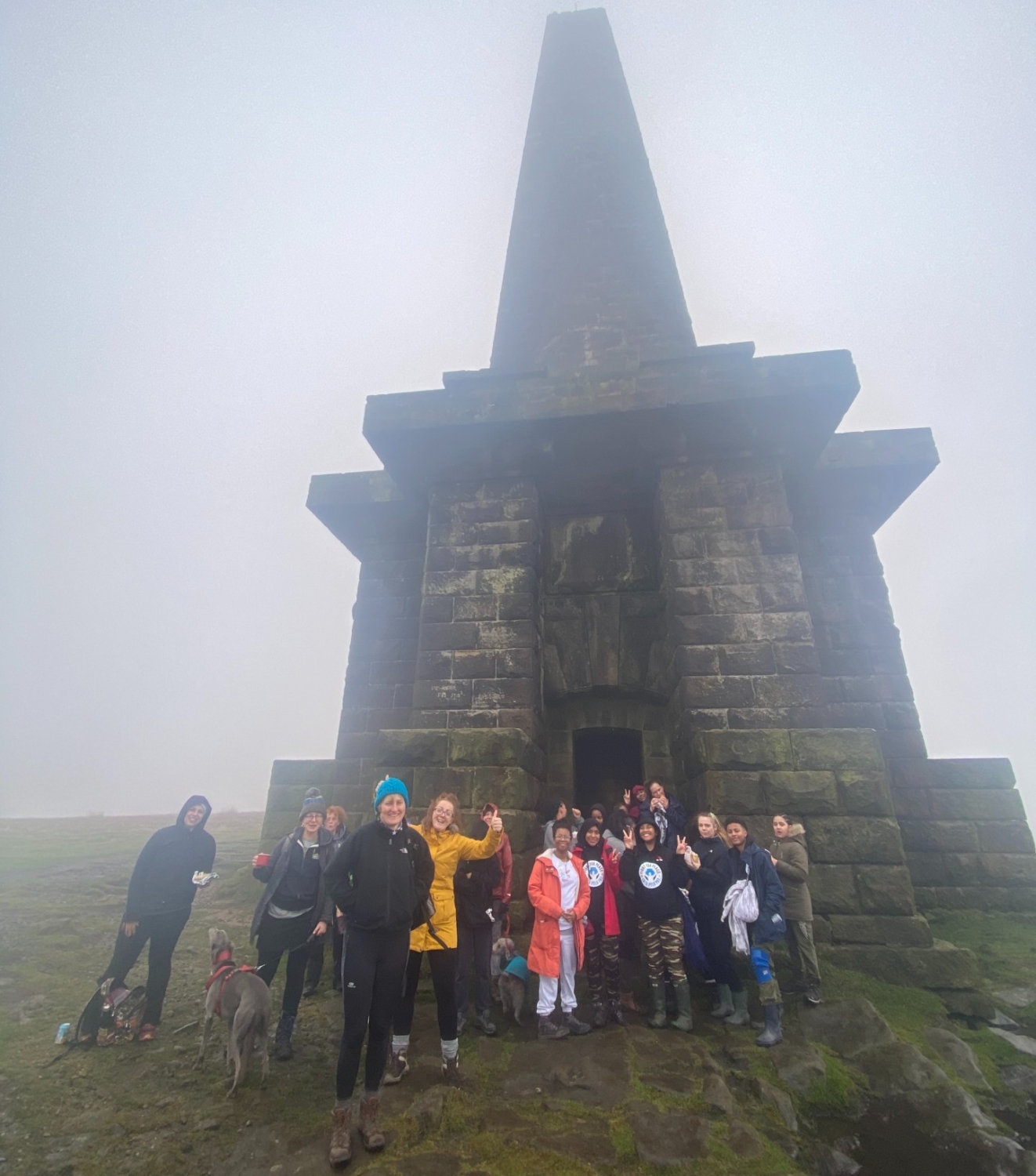 There was also the opportunity for the women and girls from both clubs to take part in inter-club sparring, which, due to the Covid-19 Pandemic, was a first opportunity to do so for some of the boxers.
"We came to Yorkshire to visit NPBA, to take part in their empowering, safe and motivating training sessions and also to exchange ideas on how boxing and martial arts can keep women and girls engaged in the sport." said ​​Katie from Fight for Peace.
"On the Sunday, we all walked from the boxing club to Stoodley Pike, an iconic monument in West Yorkshire and a very steep five-mile hike, which offered a different kind of challenge for the Lutadoras. We felt like champions reaching the monument that came out of nowhere in the mist!
"To visit Yorkshire, after so many of us had been stuck in London since the start of the pandemic, was fantastic.
"Spending time with the members of NPBA this weekend was inspirational – we hope this partnership can continue to flourish."
The weekend proved to be equally rewarding for Powerhouse members too.
NPBA Club Manager Josie McNamara said: "We were honoured to be visited by the women and girls from Fight For Peace.
"As the first women-led boxing club in the UK, we have worked around many of the barriers that stop women and girls taking part in boxing and it was a privilege to share our experiences and our space with this wonderful group of young women from London."
Find out more about Northern Powerhouse by clicking here.