#WinWithTheJab campaign: Why I'm backing the vaccine – Jimmy Dean Wood (Kent Gloves)
March 30, 2021 | by Matt Halfpenny
Although, at the age of 16, Jimmy Dean Wood is not yet eligible for a Coronavirus vaccine, he nevertheless knows its importance.
As a talented teenager, the Kent Gloves boxer has already won an England Boxing National Schools Championships title and been a semi-finalist at Junior level too, success that has propelled him into the England Talent Pathway squads.
But that progress has been stopped in its tracks by the onset of the Covid-19 Pandemic, which has seen a year-long absence from the competition he loves.
He knows that a high and quick vaccine take-up – which experts saying the jab not only significantly cuts the likelihood of becoming seriously ill with the virus, but also the chances of passing in on to others as well – is the quickest way to go about it.
"The sooner everyone gets a jab, the sooner myself and other boxers will be able to get back in that ring, which is what we all love to do and really miss," he said.
"I have been training as much as I can where I can, at home and in the gym when it has been open in between lockdowns, as well as getting a bit of lifting in at work where I am a tree surgeon, but it's not been the same.
"I've been pleased with the progress I've made and being involved in the England set-up and I want to get back to it now and the friendships, challenges and enjoyment it brings.
"If I was old enough, then I would definitely be getting a vaccine as soon as possible because we all want to get back to doing the things we did before like going to see friends and family and going out places. We don't want to be sat at home twiddling our thumbs forever."
While the majority of the population has been booking appointments to receive a vaccine once they are eligible, via www.nhs.uk and searching for Coronavirus vaccine, not everyone has been keen to do so.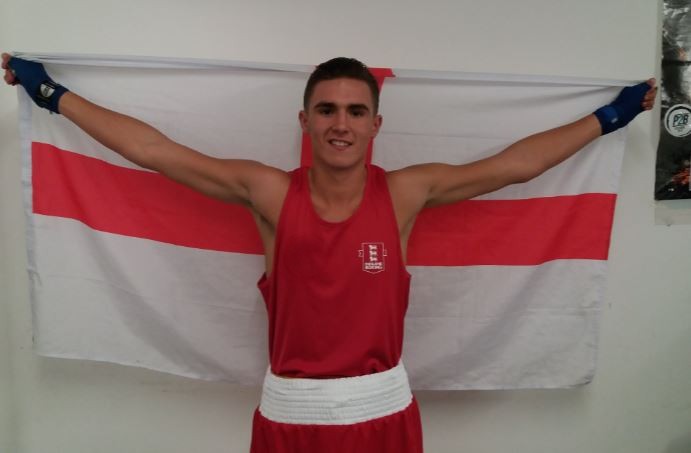 Jimmy Dean says he knows of some in his travelling community who are fearful of getting a jab –  but insists they should not be as it could help prevent illness and, in some cases, devastation.
He said: "People shouldn't be frightened of the vaccine because its delivered by the experts who know what they are doing can help us all recover from this.
"I know two people who have passed away because of Coronavirus. It is a serious thing that can affect anyone and we should be concerned by it. Even those younger in age can get ill with it and obviously it can be very dangerous among older people.
"Only once most people of had it are we all going to be safe and free to get back to what we know, and back to reality."
Covid-19 vaccine Q&A
England Boxing's Facebook Page will be hosting a live Covid-19 vaccine Q&A on Thursday (1st April) at 7pm.
It will see Heart of Portsmouth and England Boxing Talent Coach Q Shillingford ask the NHS' Professor Anton Emmanuel a series of YOUR questions about the vaccine.
If you have any worries or concerns and want to ask a question via Q, this is your opportunity. Please email questions to matt.halfpenny@englandboxing.org
To check out the Q&A, use this link: www.facebook.com/EnglandBoxing/live/ or go to the England Boxing home page at the specified time and date.