Wigton Head Coach runs 200 miles to help raise almost £12,000
November 4, 2020 | by Matt Halfpenny
Wigton Community ABC Head Coach Andi Crossman has run 200 miles during the month of October to help his club raise just shy of £12,500 – which will help keep the club running for the next two years.
Having never previously been a runner, and in his own words "was straight off the sofa", he lead from the front in a collective fundraising effort.
Crossman was supported by fellow coach Darren Gallagher and one of his junior boxers Jaden Edgar, who each ran 100 miles each during the month.
Other young members of the gym, meanwhile, did their own sponsored fun run of three to four miles to help keep the long-distance runners going.
"Every year we enter into the Cash for Kids Sports Challenge and this year we got into the final four teams," said Crossman (pictured below). "The challenge is to try and raise as much money as possible in that time.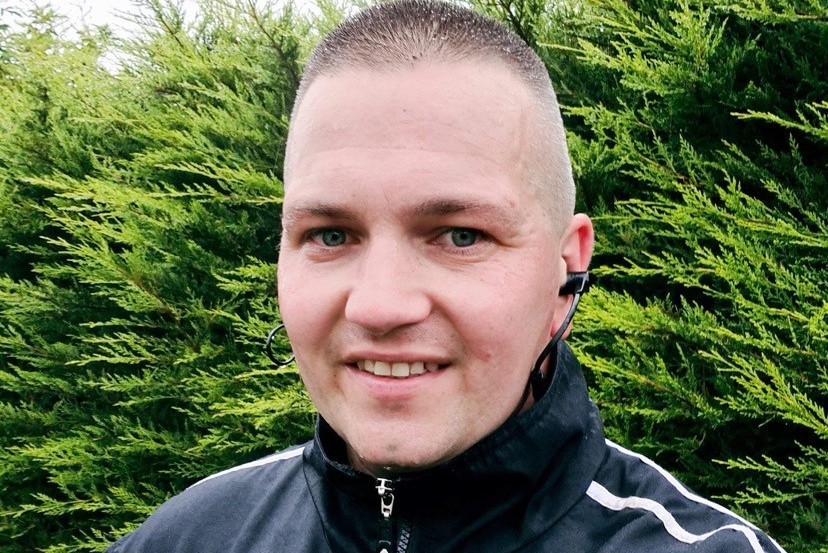 "The cause that raises the most money out of the four finalists wins £5,000, plus the money they raised, while second placed gets £3,000 and third place £1,000 both in addition to the money raised.
"We set out to raise what we could, starting with myself, Darren and Jaden Edgar, who decided to run 100 miles each in the month of October.
"Darren got an injury, so I decided to do 100 miles on top of mine. After putting that all over social media, he recovered and decided to join in again. But, me being me, I couldn't back out of what I committed to, so I ended up doing the 200 miles anyway!
"We also ran auctions and raffles with boxing memorabilia, one being a replica Lonsdale Belt (pictured below), and Spot the Ball competitions in local pubs, as well as the kids doing their own runs with us.
"It has paid off as we raised £7,460 and, as a result won the competition's first prize, which we are all elated about!
"The money raised will keep our club open for two years, which is massive for us since we don't cover enough subs to pay our rent, which is even harder now with not being allowed to have any shows because of the Coronavirus Pandemic."
England Boxing's Club Support Officer for Tyne, Tees and Wear, Lancashire and Cumbria, Laura Sargeant, said: "It's a massive achievement. Andi has done so well as he is not a runner by his own admission and the club have raised quite a lot of money with this and the other things they have been doing.
"Both he as an individual and Wigton as a club are a great inspiration for other clubs wanting to raise funds."
Wigton has also been helping out recently in distributing food to children and their parents during half term.
#SaveOurSports
Sign the petition to #SaveOurSports. We at England Boxing, along with UK Active, the Sport and Recreation Alliance, other national governing bodies of sport, and a host of others in the sports sector are calling for the government to instigate emergency funding in the form of a Sports Recovery Fund to ensure sport clubs, fitness and leisure facilities – the lifeblood of communities across the nation – can remain open and survive the coming difficult months of the Coronavirus Pandemic.