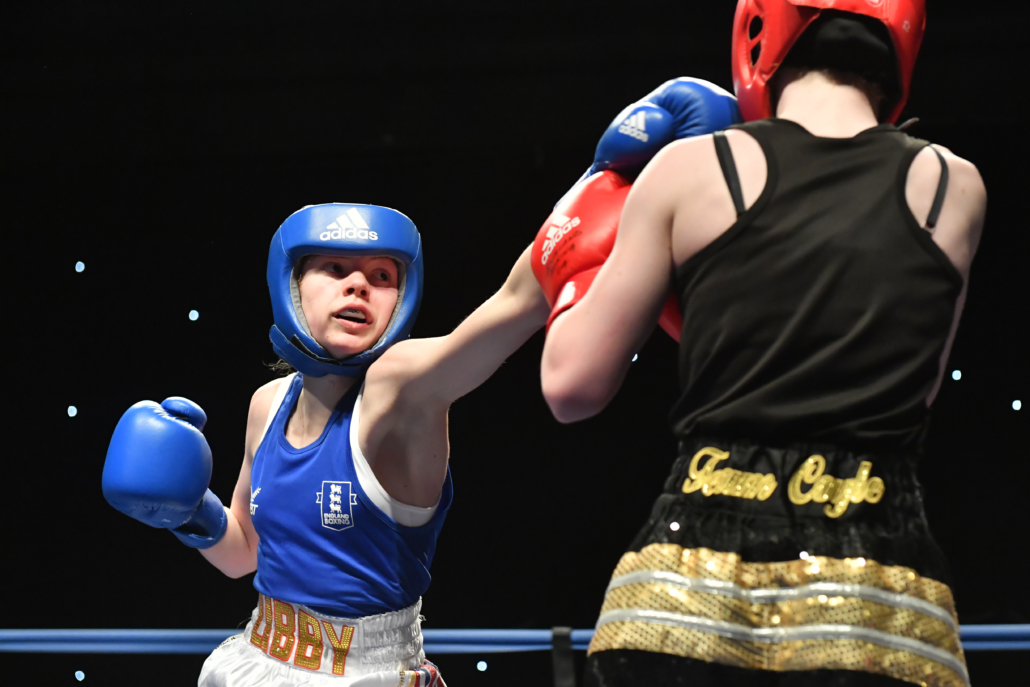 Olympics qualifiers prompt Juniors changes
September 10, 2019 | by Matt Halfpenny
The England Boxing National Junior Championships 2020 semi-finals and finals have been put back by one week to avoid clashing with the IOC's European qualification event for the Tokyo 2020 Olympics, being held in London.
It means the tournament, scheduled for 21st and 22nd March will now be staged on 28th and 29th March, with the venue to be confirmed at a later date.
The decision was taken by the England Boxing board after consultation with, and feedback from, all England Boxing's regional associations.
"As the Olympics are the pinnacle of amateur sport and, of course, amateur boxing, the board wanted to ensure that all members – boxers, officials and supporters – had the opportunity, a rare one, to enjoy these prestigious qualifiers to the full," said England Boxing's Competitions and Events Manager, Lynsey Lockey.
"A potential clash would have seen England Boxing officials who regularly officiate at the England Boxing National Junior Championships also asked to officiate at the Olympic qualifiers. Similarly, the board did not want Junior boxers to lose support that may go along to the Olympic qualifiers instead.
"This way, both competitions can receive the full attention they deserve."
Developments rule amendment
Meanwhile, the England Boxing board can also confirm an amendment to rule 5.4.1 that benefits newcomers taking part in the England Boxing National Development Championships.
It states that new boxers must be registered with England Boxing by 1st September of the relevant year to take part in the Developments, not three months prior to the entry deadline, as has previously been the case.
This extra time given to register new boxers takes into account the period clubs are closed over the summer.
It should be noted, however, that the existing rule 5.4.1 (new boxers to be registered three months prior to the relevant competition deadline) remains in place for all other England Boxing Championships.
Additional Youth weight categories
There is currently a very large weight category gap between the lowest category for a boxer to enter the England Boxing National Junior Championships and the England Boxing National Youth Championships, which take place less than 12 months later.
The current lowest weight category for Junior championships is under 36kg, whereas the current lowest Youth category is under 49kg – a 13kgs increase.
The Championship sub-committee has researched and recommended to the England Boxing board that an additional three weight categories are introduced to fill the gap between the Junior and Youth Championships (as detailed below, in red). and this has now been approved.
It should be noted that these extra weights will not be international weights, which will be explained on the entry form (as is done with the 86kg category). The changes will take effect from the current 2019-20 season onwards.
Juniors
M & F
34-36
38
40
42
44
46
48
50
52
54
57
60
63
66
70
75
80
80+
Youths
M
37-40
40-43
43-46
46-49
51
54
57
60
64
69
75
81
86
91
91+
F
37-40
40-43
43-46
45-48
51
54
57
60
64
69
75
81
81+