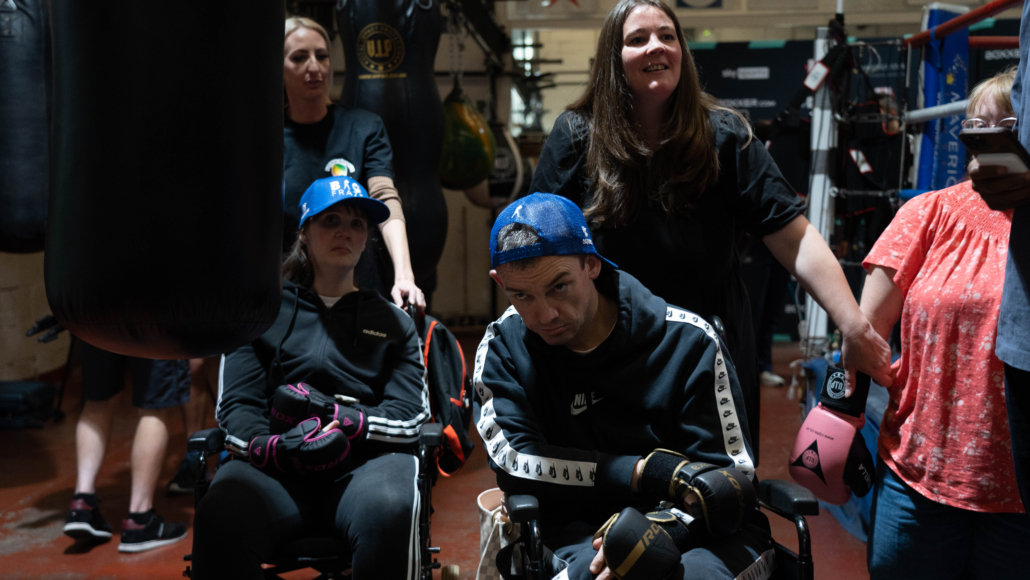 Kronik Warriors wins Paralympic "Every Body Moves" Award
November 20, 2023 | by Nabillah Akhtar
Kronik Warriors, an England-affiliated club, was honoured with the "Everybody Moves" award by Paralympics GB for its dedication to fostering an open, inclusive, and welcoming boxing environment that embraces individuals of all abilities, irrespective of disability.
In 2018, in collaboration with Toyota, Paralympics GB introduced the "Everybody Moves" award, aiming to champion inclusivity and expand sporting avenues for individuals with disabilities. This award began from a gathering of 150 disabled individuals participating in a come-and-try event which broke down accessibility barriers, enabling disabled individuals to engage in various sports without constraints.
Upon hearing the news founder of the club, Luize Faye, said: "Honestly, we're absolutely over the moon…to win this and to receive a little bit of recognition of all the hard work that every person does here, it means everything to me."
"This is going to sound really cheesy, but every week is a highlight working here because you don't necessarily know who's going to walk through that door or what week they've had…but my aim to make sure whoever it is walks out of that door feeling like a champion."
Parasport Engagement Officer at Paralympics GB, Baden Knifton, presented the award and said: "Every month we have a club of the month that celebrates clubs doing amazing things to get people into sports. We are absolutely blown away."
Once a club has won the Everybody Moves award for the month they are entered into the award for the best club for 2023.
Kronik Warriors UK is based in Astley Manchester and is an adaptive boxing group that offers a range of in-person and online non-contact adaptive boxing sessions for disabled people. The group also promotes fitness and positive mental health initiatives for its members.
If you'd like to attend a session at the club, please click here to enquire.