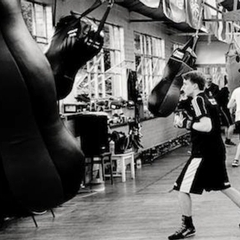 Heart of England take House Builder's £200,00 prize
March 23, 2018 | by Gemma Field
Leicestershire club Heart of England take out House Builder's £200,00 prize last night.
Persimmon Homes launched its Healthy Communities scheme last May, with the aim of giving £615,000 to support amateur youth sport in England, Scotland and Wales. The money will be used to help build the club a new gym.
Heart of England scored the win with 20, 000 residents voting for the club.
Nick Griffin, head coach at Heart of England Community Boxing Club, commented on making it to the final saying "This has come at a great time as the club is now looking for a new home. We keep around 50 young people off the streets every week of the year and are a 'not for profit' organisation.
Nadine O'Dowd, managing director of Persimmon Homes North Midlands, said: "We have been overwhelmed by the interest in the Healthy Communities scheme, and the incredible talent, expertise and dedication shown by all the organisations that entered."
England Boxing would like to congratulate the club on this amazing achievement.