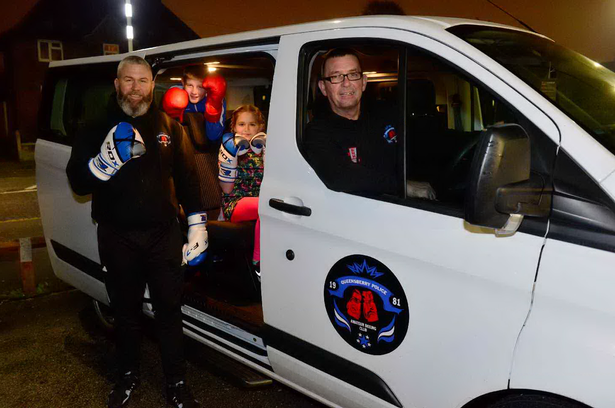 Grant allows Queensbury Police to invest in a minibus
January 24, 2018 | by Gemma Field
Queensbury Police ABC has been awarded a grant from the National Lottery of £10,000 which has allowed the club to buy a minibus.
Having a club minibus means the club can travel to more competitions across the country which gives their boxers more opportunities to compete in bouts.
Club Chairman Matt Crow told his local newspaper, The Sentinel, about what the grant would mean to the club.
"It's very costly to run a boxing club so trying to get sponsors and grants is very important.
"I applied for the cash back in August and didn't think we would have a chance. Thankfully, they recognised the great opportunities that the club offers and what a difference having our own minibus will make.
"It will help the boxers progress and it will enable us to take them out more. Some of our members haven't been out of Stoke-on-Trent so we would like to put on a seaside residential at some point this year. It will bring the club closer together."
Boxer Lewis Barlow (15) also talking to The Sentinel said: "Boxing teaches you respect and discipline. It has also given me an opportunity to meet other people and be in the community.
"When I first heard about getting the grant I thought it was amazing. The bus makes you feel proud to be part of the club."