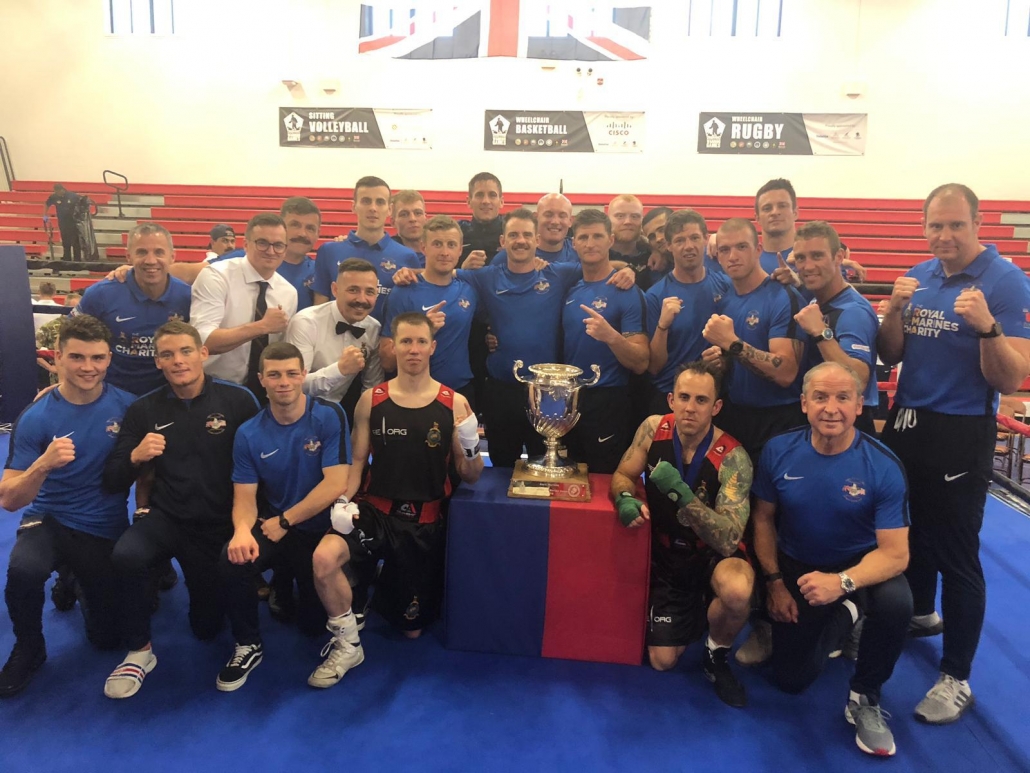 Fightback helps Royal Marines Commandos retain Zeebrugge Trophy in the USA
May 1, 2019 | by Matt Halfpenny
The Royal Marines Commando boxing team recently travelled to the USA to take on the might of the United States Marine Corps for the Zeebrugge Trophy.
Taking on the USMC in their back yard was always going to be a tough ask.
Following training camps in Virginia Beach and Washington DC, the contest was staged in the Quantico Marine Corps base, Virginia.
The event was viewed by a packed crowd who were treated to a fantastically-planned military spectacle.
The boxing began with the hosts confident of a home victory and taking the trophy from their British counterparts, who had beaten them in London last year.
The first six bouts in the run up to the interval saw the British squad going 4-2 down following some hard fought bouts which, in the main, could have gone either way.
After a rallying call in the dressing room during the interval, the British Marines took it to their opponents with skill and controlled aggression.
A number of the bouts came down to fitness, which played into the hands of the British Marines.
The visitors battled back to secure a 5-5 draw, meaning that the Royal Marine Commandos retain the Zeebrugge Trophy.
The British team return to the UK early this month to prepare for the Royal Marines Commando Boxing Championships in Devon later in the month.