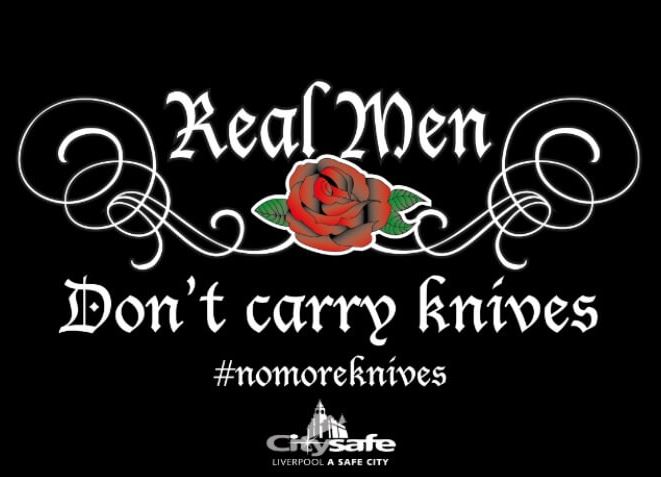 England Boxing supporting Merseyside campaign "Real Men Don't Carry Knives"
October 22, 2018 | by Matt Halfpenny
Nearly four years ago England Boxing invested a small sum of £5,000 to help Alan Walsh and Anfield Boxing Club to combat knife crime that was occurring all too often in and around his boxing club.
The project was a success and was followed up with an academic lecturer from London researching how effective the work was in targeting teenage youths who attended the club.
Since then the project has blossomed into a Merseyside wide multi-agency approach to tackling knife crime across the region.
Boxing interventions and training sessions remain at the heart but many more agencies have joined the campaign with one aim in mind, no more deaths due to knife crime in Merseyside.
Police, hospitals, football clubs, education departments and many more are fully behind the campaign slogan.."Real Men Don't Carry Knives". Many celebrities across the city are endorsing the project and proudly wearing the t-shirt.
Boxers, including world heavyweight champion Anthony Joshua have put their name to the project.
The initiative has three main strands:
Engagement and diversion for young people at risk of knife crime
Education – delivering a workshop to every secondary school in Liverpool, with further approaches to work in primary schools
Campaign – raising awareness of the scale of the problem with the "Real Men Don't Carry Knives" slogan being promoted in a variety of different settings.
In the last 12 weeks, 7,000 young people have attended workshops, with 1,000 of those admitting to carrying a knife. The vast majority of those are not in gangs, but falsely believe that carrying a knife will help to protect them.
England Boxing will now work with the campaign and try to replicate the project in other major cities.