England Boxing drills – week 13
June 15, 2020 | by Matt Halfpenny
England Boxing Performance Coach Mick Driscoll and guests are putting together weekly boxing drills and training techniques that can be used to help keep fit and improve your skills during the Coronavirus pandemic – and here are week 13's drills.
With clubs and gyms across the country having been now instructed to close their doors until further notice, these socially distanced sessions will help maintain sharpness while regular training is on hold.
This week's exercises, led by England Talent Assistant Coach John Warburton (pictured below), are based around individual circuit training.
The aim of the circuit is to develop your muscular strength, core strength, aerobic endurance, agility, balance and co-ordination. Sessions also encourage grit and determination leading to durability, one of the criteria's of England Boxing's AIRR philosophy.
Durability is an important aspect to develop for an international boxer. The demands of boxing at a high level on consecutive days, up to five times on occasions, can be the difference between success or defeat.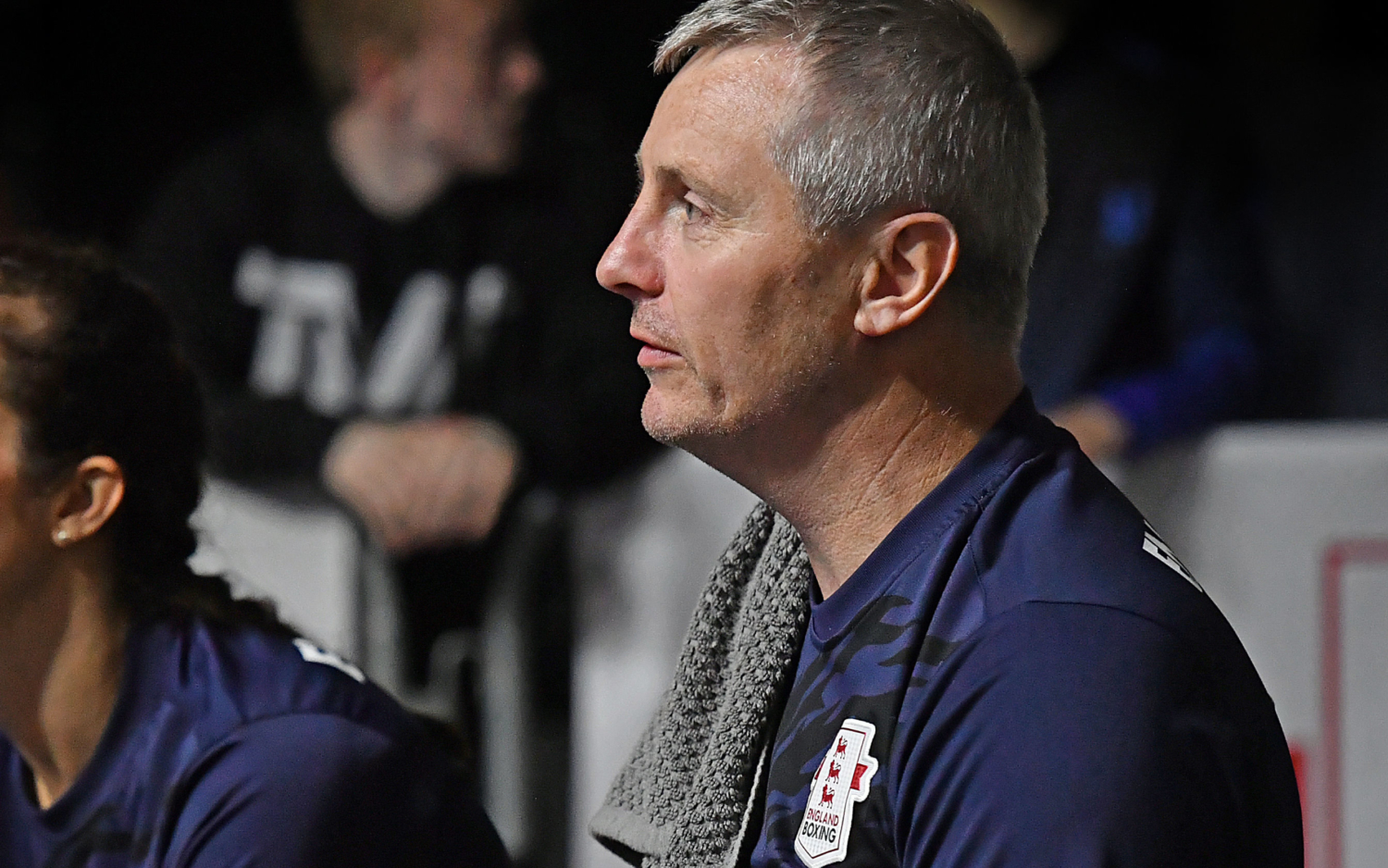 The programme below should be completed over three days, with a complete day of rest between sessions. The session should be performed as a stand alone session, with no other activity apart from an effective warm-up and cool down and the three exercises for each day's session should be completed consecutively.
Warburton said: "Each session is measurable, so you need to count exercises and record them at the end. It would be beneficial if a family member can observe and record for you. This will allow you to see any progression in your performance.
"The first session should progress to the third session with a change in the load, this will be done by increasing time on each exercise and a decrease in recovery, plus rounds for our older athletes.
"In your gym's the terminology used for each exercise may be different than the one asked for. Do not worry, complete the exercise the way you have been taught by your coach.
"Attempt to maintain the correct shape and form for each exercise, completing as many as you can in the time allowed. If you have to stop and rest for a moment in each session you can.
In the future you should be able to practice without rest when you have adapted physically. The most important aspect of these sessions is maintenance and learning how to ensure that the exercises are performed correctly and effectively.
 At present there is not a need to prepare for competition, so we only need to rehearse and maintain. These sessions can be overloaded for competition when required. Remember that quality exercise is key at present, rather than quantity."
All participants must ensure they have adequate footwear and a safe, appropriate space to train. They must also have no health concerns and participate at their own risk.
| | | | | |
| --- | --- | --- | --- | --- |
| Day 1 | Schools | Juniors | Youths | Elites |
| Burpee Jump | 20 seconds | 30 seconds | 20 seconds | 25 seconds |
| Crunch sit up | 20 seconds | 30 seconds | 20 seconds | 25 seconds |
| Press-up | 20 seconds | 30 seconds | 20 seconds | 25 seconds |
| | | | Repeat | Repeat |
| Rounds per session | 3 | 3 | 3 | 3 |
| Recovery between rounds | 2 mins | 1 min 30 seconds | 1 min 30 seconds | 1 min 30 seconds |
| | | | | |
| --- | --- | --- | --- | --- |
| Day 2 | Schools | Juniors | Youths | Elites |
| Burpee Jump | 25 seconds | 35 seconds | 25 seconds | 25 seconds |
| Crunch sit up | 25 seconds | 35 seconds | 25 seconds | 25 seconds |
| Press-up | 25 seconds | 35 seconds | 25 seconds | 25 seconds |
| | | | Repeat | Repeat |
| Rounds per session | 3 | 4 | 4 | 4 |
| Recovery between rounds | 2 mins | 1 min 30 seconds | 1 min 15 seconds | 1 min 15 seconds |
| | | | | |
| --- | --- | --- | --- | --- |
| Day 3 | Schools | Juniors | Youths | Elites |
| Burpee jump | 30 Seconds | 40 Seconds | 30 Seconds | 30 Seconds |
| Crunch situp | 30 Seconds | 40 Seconds | 30 Seconds | 30 Seconds |
| Press-up | 30 Seconds | 40 Seconds | 30 Seconds | 30 Seconds |
| | | | Repeat | Repeat |
| Rounds per session | 3 | 4 | 4 | 5 |
| Recovery between rounds | 2 mins | 1 min 30 secs | 1 min | 1 min |