Clubs back Maverick Stars Trust's bid to help those in need
April 6, 2020 | by Matt Halfpenny
Boxing clubs from around the country have teamed up with the Maverick Stars Trust to ensure youngsters do not go hungry during the Coronavirus outbreak.
They have joined forces to distribute food packages to those most in need while schools have been close and no free school meals available.
The project has largely focused on Liverpool and Manchester, where the likes of Moss Side Fire, Timperley ABC, Jimmy Egan's, Chadderton, Oldham BC, Collyhurst and Moston, Kirkdale, Derry's, Old Swan ABC and Elite have played an active part.
But clubs from other cities have also become involved, including Vulcan (Hull), Prince Of Wales (Canterbury) and Sporting Chance North East (Newcastle).
Last week, almost 2,500 meals were sent out and the week before 1,800, with that number again expected to increase this week.
As soon as the schools started to close a few weeks back, I knew we would have the same issue as we get in the school holidays," said Maverick Stars Trust founder Charlotte Gilley.
"Without the free school meals that some children rely on, there was a good chance kids would be going hungry. Although local councils were looking into a system to support this issue, I was sure it wouldn't happen straight away.
"Having got the project underway, we are surprised at actually how many people do need support, not just kids, but whole families."
Financial support from Maverick Stars Trust means hundreds more parcels will be sent out every day for the next few weeks.
Former boxing champions Derry Matthews and Jamie Moore (pictured below), a Maverick Stars Ambassador, have also been keen to lend their support at this difficult time.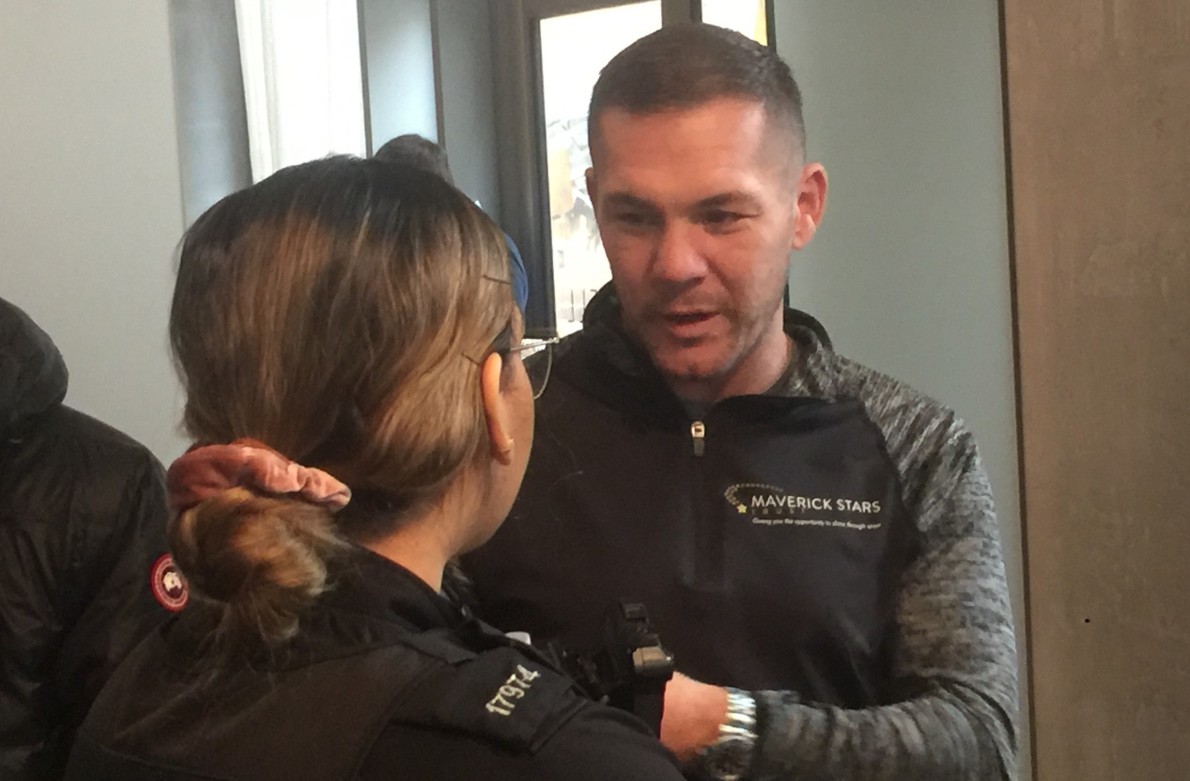 "There are young people out there whose parents have lost their jobs," Matthews told talkSPORT.
"It's a really hard time but if we all stick together and dig deep, we'll get through it and smash the virus. The boxing community always wants to help everyone.
Moore added: "Working on initiatives like this is great, but it's also highlights that so many people are in need.
"At first, we were focusing on kids who already train at gyms but who don't have enough at home and now have no school to depend on.
"We've had to spread the initiative wider to include anyone who needs help, young and old, whether they've ever stepped into a boxing club or not."
Along with healthy meals, food packages include information sheets with contact details for organisations that can help people suffering from depression and other mental health issues.
Any boxing clubs interested in participating in the Maverick Stars food initiative, should fill in the form available on: www.maverickstars.co.uk
You can read more about the Maverick Stars Trust and their project alongside England Boxing here.
Click on the links to follow them on Twitter, Facebook and Instagram.