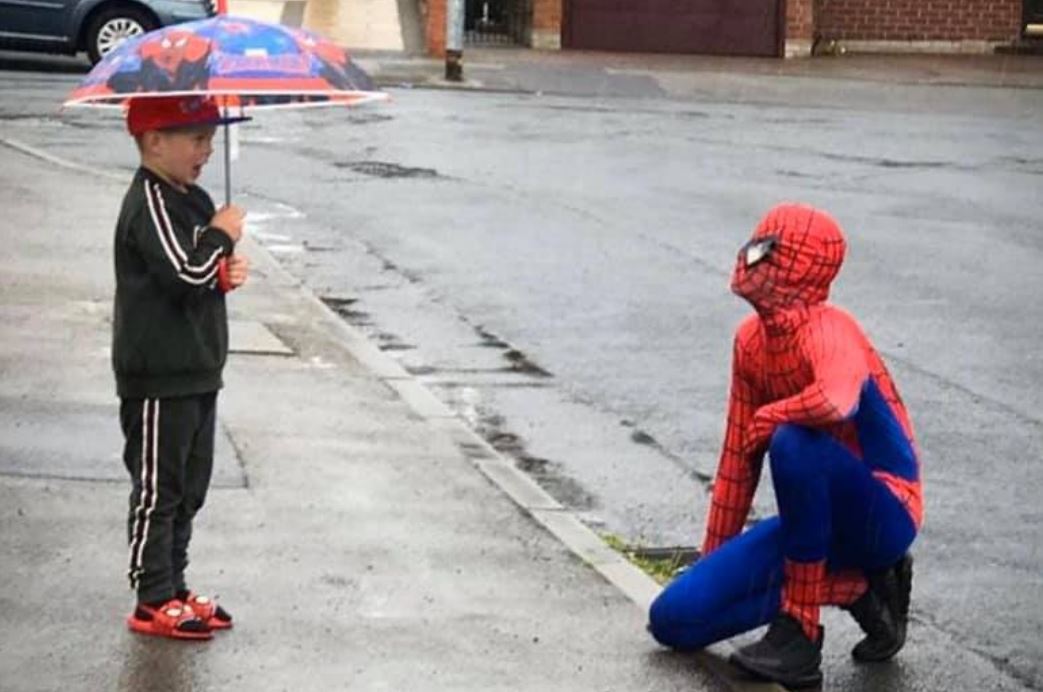 Boxer turned Spider-man McKenzie, 13, boosts NHS
May 2, 2020 | by Matt Halfpenny
A 13-year-old Majestic Boxing Academy member is bidding to raise £1,000 for the NHS by dressing up as Spider-man and entertaining young children in his local area.
Mckenzie Fisher is a carded boxer for the Wigan-based gym, reaching the semi-finals of the England Boxing National Schools Championships 2019 at Crawley last year.
Alongside training from home during the Coronavirus lockdown, the teenager has set about collecting online and bucket donations to help the fight against the disease following his socially-distanced performances as the famous Marvel character.
Head Coach at Majestic, Lee Collier, explained it started when a friend of the boxer's mum asked if he would come along to perform as Spider-man for a birthday – 'and things snowballed from there'.
"Although he's never done gymnastics, he's really agile and good at flips and walking on his hands," he added.
"Whenever he wins a boxing bout, he always celebrates with a back somersault, so he's had no problem pulling out a few tricks to lift the spirits of some of the younger children.
"It started earlier this week and now different streets in the area have started to book him. I think his dad has even had to book some time off work to accommodate his schedule and drive him around!
"The first time he was asked how much he wanted for his performance – and that's when he said it would be great if people could donate to the NHS instead.
"We are incredibly proud of him at the club for what he is doing. It is such a kind gesture to immediately think of others, as he did.
"He's a very talented boxer and a great lad and we know he'll have no trouble in reaching his £1,000 target."
To donate via Mckenzie's fundraising page, click here.