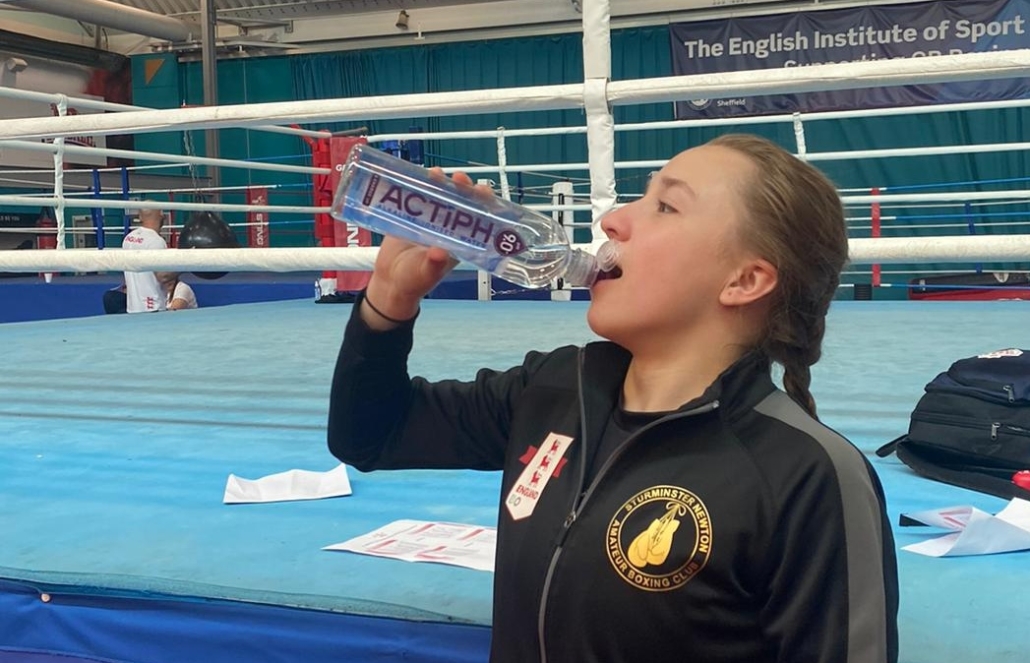 Actiph Water extend deal with England Boxing
May 9, 2023 | by Matt Halfpenny
Actiph Water is to continue as England Boxing's official water supplier for a further 12 months.
The agreement will see the company to provide products for all England Boxing competitions, events and Performance activities.
Actiph branding will continue to appear on ring toblerones and competitions branding, including major national competitions such as the upcoming England Boxing National Schools Championships 2023.
Actiph Water is Europe's leading alkaline ionised water, supercharged to a pH of 9+ to take hydration to the next pH level.
Fresh Shropshire spring water is boosted with a unique blend of electrolytes and ionised to remove sour tasting, acidic ions, leaving a smooth, refreshing alkaline water.
"England Boxing and its athletes around the country continue to inspire us at Actiph, and we couldn't be prouder to be partnering with them for a further year," said Barnaby Hughes, Actiph's Chief Marketing Officer.
"Hydration is a key pillar of performance, and we're thrilled to be supporting the athletes, helping them be at their best and realise their full potential."
England Boxing's Head of Operations, Avoen Perryman, added: "We're so pleased to align ourselves with a brand like Actiph for a further year – it's a great partnership that England Boxing are proud to be a part of in helping our members and clubs to Inspire and Transform Lives through amateur boxing.
"Without effective hydration our boxers can't perform to the best of their ability, and we thank Actiph for their help in supporting our athletes and events alike."
Find out more about Actiph Water by clicking here.