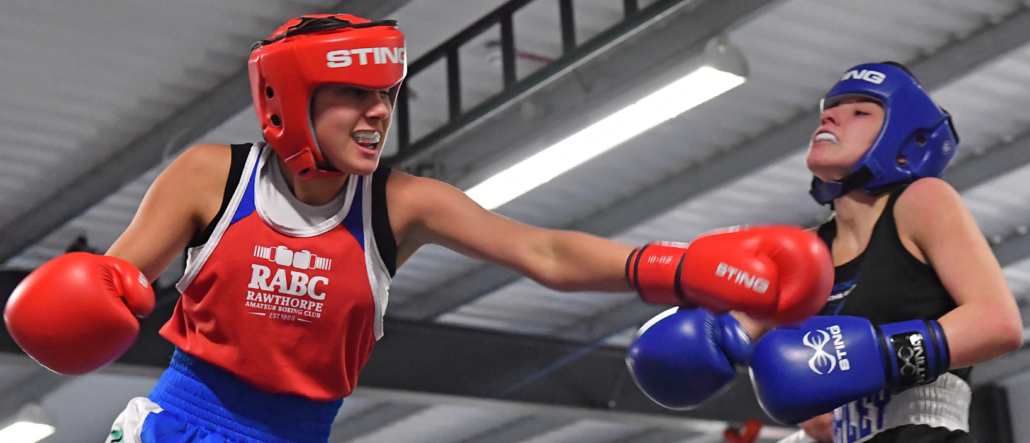 2020 – an England Boxing year in pictures
December 31, 2020 | by Matt Halfpenny
While this year in boxing has been one to forget for many, our selection of pictures – one for each month – shows it's not all been bad…
January
Team England took five gold medals at the Nations Cup for Women in Serbia.
Megan Bainbridge, Alice Pumphrey, Paris Smith, Amber Moss-Birch and Emily Asquith were the victorious boxers, with the squad also clinching four silvers and two bronzes.
February
The England Boxing National Youth Championships 2020 – boxed at two venues, Coventry and Birtley – produced some terrific action and talented champions.
Among them was Francie Cooper of Pound Lane, pictured in his quarter-final victory over Cricklewood's Bradley Corcoran.
March
It was towards the end of March that it became apparent that boxing – and sport – would be severely disrupted in the coming months by the Coronavirus Pandemic.
However, two of GB's boxers wasted little time in booking their places at the Tokyo Olympics, with Galal Yafai and Peter McGrail (pictured above) winning through before the European Qualifying Tournament, held in London, was suspended part-way through.
April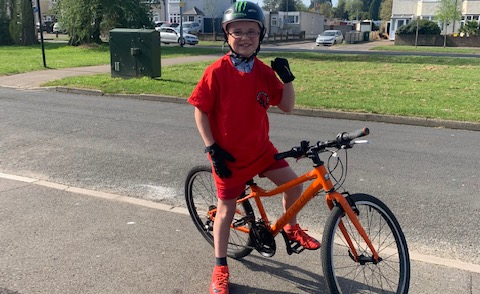 As the Coronavirus Pandemic kicked in, clubs began to raise money, with the help of England Boxing's #KOCOVID19 campaign, which would help keep them running when income from subs was not available because of enforced gym closures.
The great lengths many clubs and members went to for their respective causes was typified by eight-year-old Alfie Lee of Maidstone ABC, who cycled 25km and raised almost £500 as a result… a brilliant effort.
May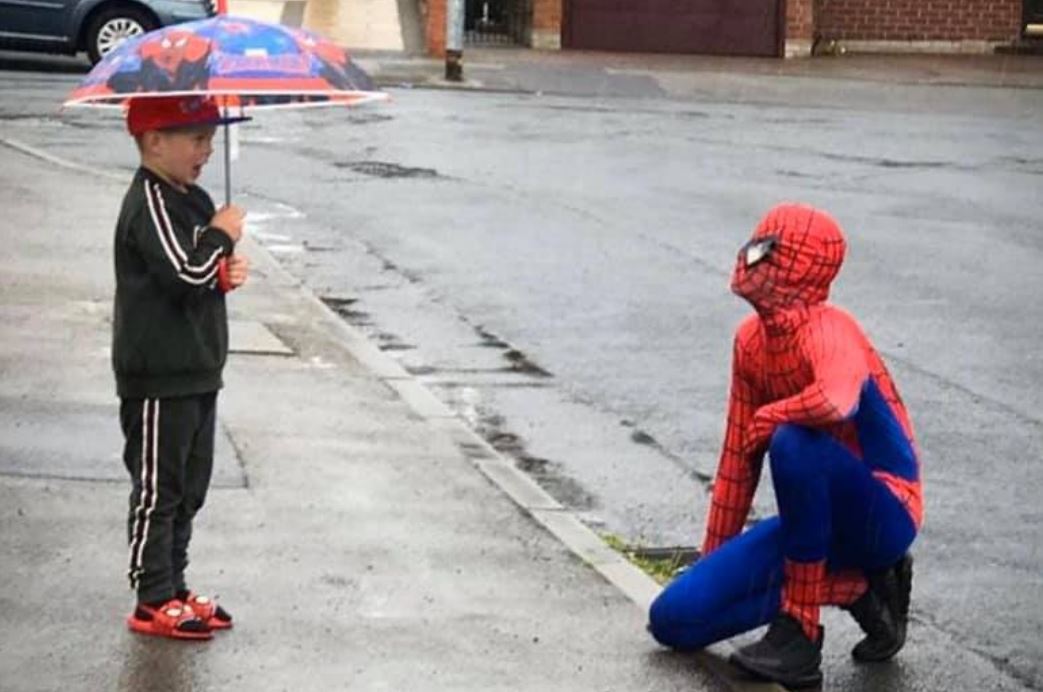 Charity fundraising has also been a motivational tool during the months of lockdown. Majestic Boxing Academy member Mckenzie Fisher, 13, raised £1,000 for the NHS by dressing up as Spider-man and entertaining young children in his local area.
The carded boxer for the Wigan-based gym, who reached the semi-finals of the England Boxing National Schools Championships 2019, took to the streets in his local area, making Majestic Head Coach Lee Collier 'incredibly proud'.
June
With gyms closed, many clubs took to the internet and online sessions to help keep their members engaged and active.
Here, a member of Wimborne Boxing Club follows an interactive YouTube video produced by Head Coach Dave Rimmer.
July
It is sometimes from the most testing situations that good things emerge, and so it was with the England Boxing KO Racism course.
Unable to deliver planned face-to-face sessions, they were taken online, kicking off with three workshops supported by the Mayor of London that quickly snowballed into regular offerings for member clubs, officials, coaches, boxers and volunteers.
August
August saw Belvedere ABC boxer Adam Wallace ride the length of the country from John O'Groats to Land's End to raise money for his club and local charity The St Matthew's Project.
He covered well in excess of 800 miles despite never having cycled seriously before – and raised more than £3,900 for his good causes,  completing the trip in two weeks alongside three friends, Sam Mence, Alex Sneddon and Joe Marron.
September
England Boxing was able to help distribute £150,000 of Sport England funding via the Tackling Inequalities Fund to some of the boxing clubs left most in need by the Coronavirus Pandemic, with a number of them telling their stories through case studies.
One such club was the North West region's Preston and Fulwood ABC who were able to purchase extra equipment that could help them train outdoors, as well as sanitising equipment for when boxing indoors.
October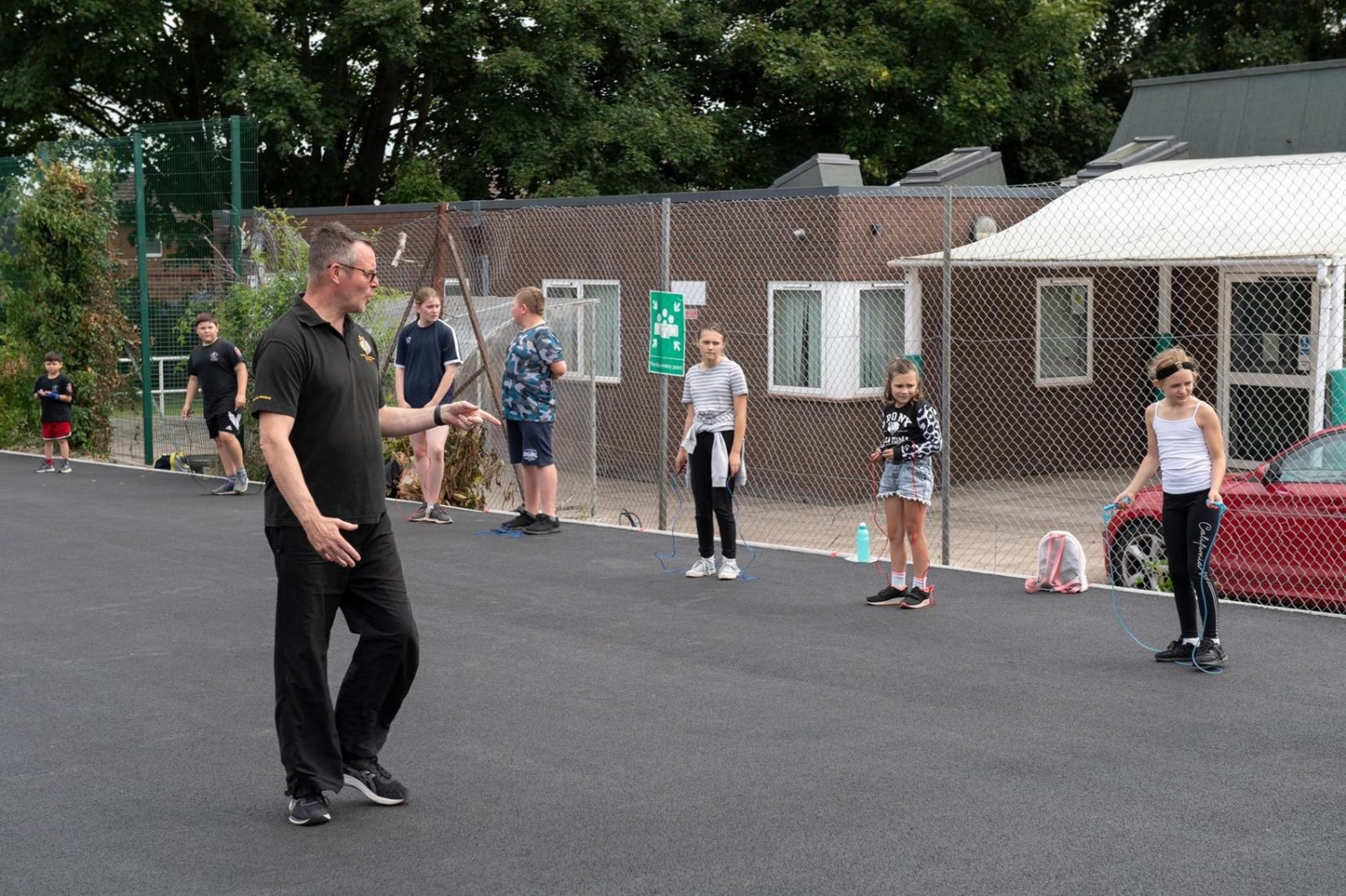 Thankfully, one tradition that has continued despite all that has happened is the awarding of honours, with South Wye Police Boxing Academy's Vince McNally named an MBE.
He was recognised for his sterling community work that has seen the Hereford-based club become a keen part of its community with everything from holiday hunger projects and providing an extra venue for the local NHS Trust to assisting flood victims and giving mental health support.
November
The refurbishment project at All Stars Boxing Gym in London was the first in Volunteer It Yourself (VIY) and Sport England's new programme designed to renovate more than 200 grassroots sports clubs in need across the country over the next three years.
At the same time, it has taught local young people trade and employability skills and been what the club have described as a 'life saver'.
December
Christmas is the season of giving and goodwill, which Tyne, Tees and Wear club Easington Boxing club displayed in abundance to help out a local woman in need who had been diagnosed with three brain tumours.
Members completed a sponsored run from the club to Emma Selby's home in nearby Peterlee to raise £5,000 towards the cost of potentially life-saving treatment. Well done all!
Keep up-to-date
All these stories and more were featured during the year on the England Boxing website news page. Check back regularly to keep in touch.