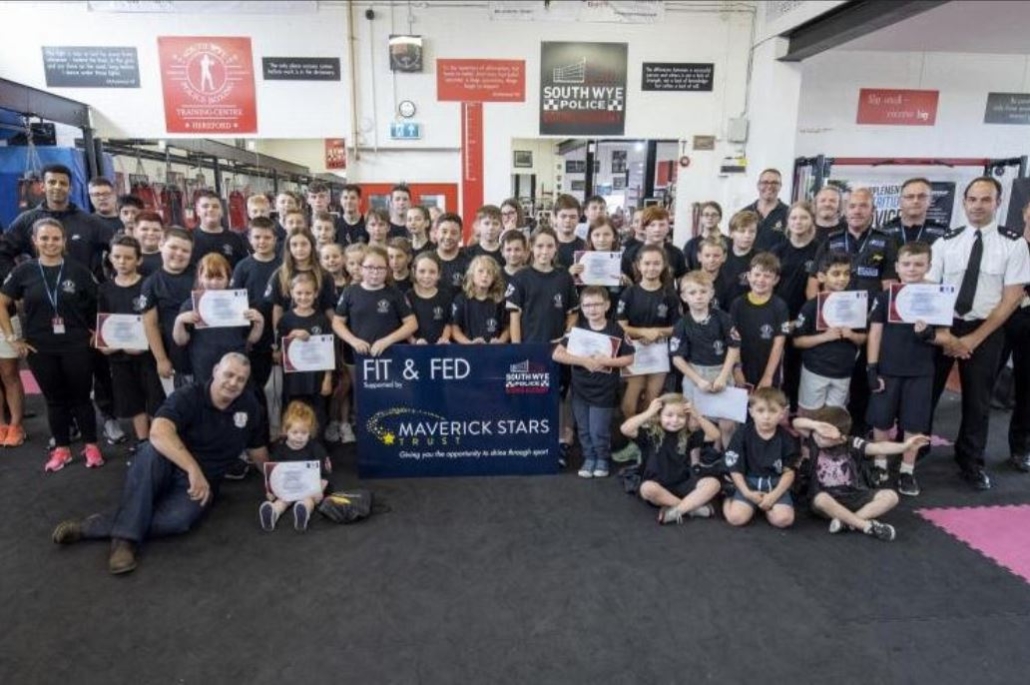 Youngsters are 'fit and fed' in holidays at South Wye
September 11, 2019 | by Matt Halfpenny
A six-week Maverick Stars Trust-backed holiday project at South Wye Police Boxing Academy in Herefordshire has concluded to widespread acclaim.
The 'Fit and Fed' programme welcomed young people between the ages of eight and 16 to its headquarters at the Hinton Community Centre every day throughout the summer holidays.
They not only took part in boxing training and learned life skills, but they were also given a healthy, hot lunch.
The venture has also been supported by the South Wye Safer Neighbourhood team of West Mercia Police and Herefordshire Council's Adults and Communities department.
"I cannot praise South Wye Boxing Academy, The Maverick Stars Trust and the local police enough," said Mick Maguire, England Boxing Club Support Officer for the Midlands. "This is a wonderful partnership project that has bought together more than 180 young people and provided over 840 healthy meals for the community.
"Every day saw, on average, 35 children in the gym training and discussing various topics from respect for others, healthy living, and fire safety.
"These types of projects are invaluable in breaking down barriers within communities and in forming strong relationships with the local police and the fire service. It has helped create a great future for all of the groups taking part."
South Wye's Vince McNally is delighted with how the project has gone and added: "Without the support we have from our partners, a lot of projects would not happen.
"I think a lot of local families have benefited from this project and we hope that we can provide the same project next summer.
"We are lucky to have an amazing team of experienced coaches at the club, who gave up their time for free, while our chef provided superb meals for the children."
More on the Maverick Stars Trust
You can read more about the Maverick Stars Trust and their project alongside England Boxing here.
Click on the links to follow them on Twitter, Facebook and Instagram.