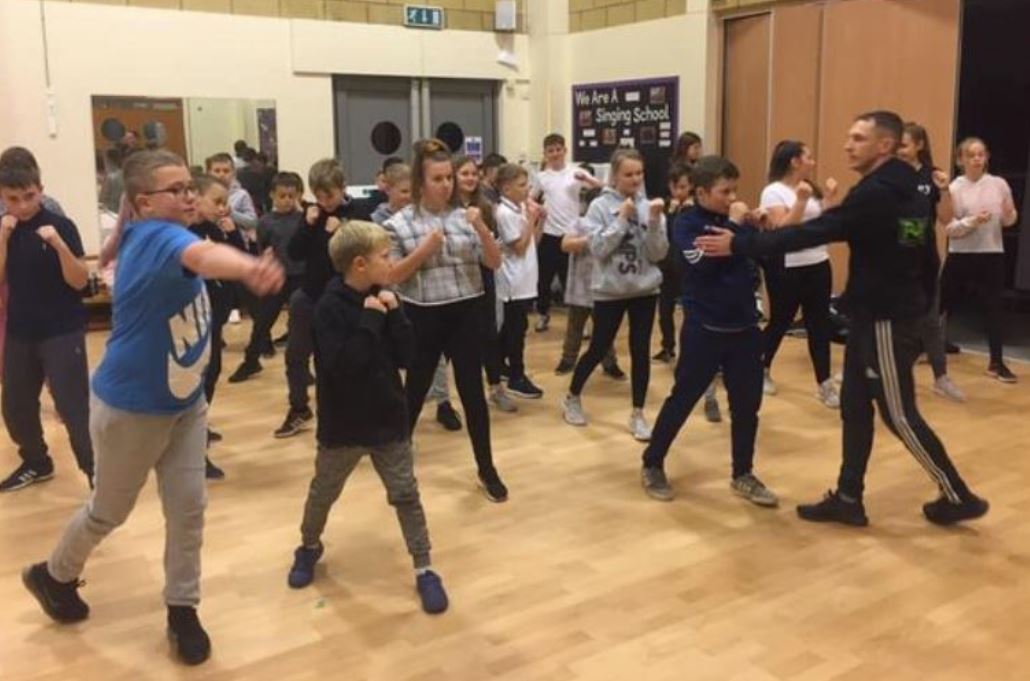 Fusion's pop-up sessions prove popular in engaging community
January 26, 2020 | by Matt Halfpenny
A new pop-up boxing project run by Grimsby's Fusion Boxing has been launched to engage with children in some of the town's most deprived areas.
The project follows in the footsteps of the Tommy Coyle Box Clever Project, which saw the professional boxer set up temporary boxing gyms in estates across the Humber region.
Wayne Bloy, who runs Fusion Boxing and used to train with Coyle wants to open up boxing to a whole new set of youngsters.
Already between 30 and 40 children have attended each session held at the West Marsh Community Centre and the Oasis Hub on the Nunsthorpe estate.
In one six-week block, 95 different children took part in the boxing course.
"At Fusion Boxing we have launched a new pop-up boxing project that will see us go into some of the most deprived areas of Grimsby and set up a gym and a ring," Bloy told the Grimsby Telegraph.
"The project has been inspired in part by the Tommy Coyle Box Clever project, which proved to be very popular but only lasted for six weeks, so we wanted to pick up where it left off and continue giving these kids access to the sport.
"At the moment there are serious issues among a lot of the youths in Grimsby. You can see that a lot of the issues stem from the closure of some youth services in the area and we are now seeing a generation of kids who have been bored with nothing to do turning towards anti-social behaviour.
"Boxing and sport has been proven to have positive effects on young people, giving them a drive and a sense of purpose which can have knock-on effects that help them in other areas of their lives.
"It also has a tougher image than other sports, which can make it attractive to people because they are not only learning a sport, but learning how to protect themselves."
The project has been funded through grants from the Police and Crime Commissioner, which allows Fusion to hold two sessions a week.
However, the club are keen to expand its programme but need local business sponsorship to help with funding.
Anyone who would like to support the pop-up boxing project can email Wayne at fusionboxingfit@yahoo.com